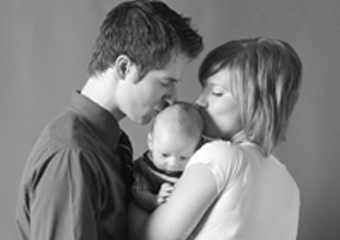 Stephen Phillips
Clicking on the Send Me Details Now button opens an enquiry form where you can message Stephen Phillips directly
Send Me Details Now
Achieving Healthy Conception, Pregnancy, and Birth Find fertility and pregnancy consultation and treatment services based on traditional Chinese medicine and modern methods
Fertility & Pregnancy Therapies
Servicing area
Leichhardt, Katoomba & Penrith
---
Focus areas
Fitness
Headaches
Circulation
Healing art
Relaxation
Lymphatic system
---
---
Who will provide fertility and pregnancy therapies?
My name is Stephen Phillips, and I am the founder of Eastern Medicine Clinics. I have trained in gynaecology from a Chinese medicine perspective both here in Australia and in China.
For over 10 years now, I have helped couples prepare for pregnancy. This includes primary and secondary infertility as well as those who wish to be as healthy as possible before conceiving naturally or with ART (IVF) and the like.
I find it very fulfilling to use my vast knowledge base of Chinese medicine to help couples achieve their dream of having children. I have found it very comfortable working with natural fertility practices, and I am also available to assist with acupuncture and IVF protocols.
What fertility and pregnancy treatment services are available?
Pregnancy Services
Once a mother falls pregnant, it can also be the source of much anxiety. Morning sickness and blood pressure changes often respond well to acupuncture. More serious problems such as threatened miscarriage and repeated miscarriage can all be treated with acupuncture or Chinese herbal medicine.
Since some herbs can cause undue effectis to a growing child, it is important to never take herbs from someone not properly trained in herbal gynaecology. would be happy to send you a list of herbs to avoid when taking Chinese Medicine.
Postnatal Services
After a child is born and after the elation of bringing a new person into the world has subsided many women and men can find the challenge of parenting difficult. Combine this with less sleep and the trauma on the mother from the birth many women suffer health problems including post natal depression.
In China, women as a matter of course, are given tonics to prevent depression and ensure proper healing of the body. The supplements help with sleep and energy levels and also with anxiety and stress. These herbs need to be prescribed by someone who understands the difference in prescribing herbs for a breastfeeding mother and a standard person.
I can advise you of supplements and herbs that are safe to take during pregnancy and breastfeeding, often far more effective than the standard over the counter products available to the average person.
Book your appointment now so I can help you conceive and give birth to healthy babies.
Qualifications
Massage
Herbalist
Chinese Medicine
Acupuncture
Shiatsu
Eastern Medicine
---