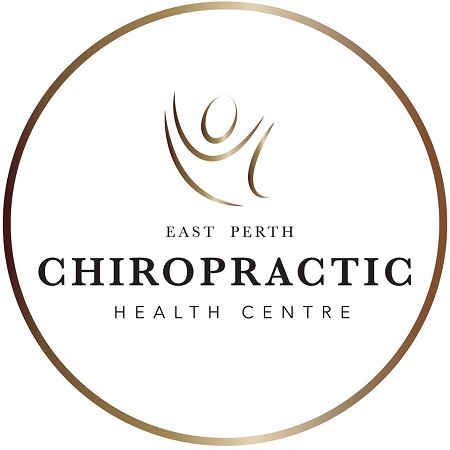 East Perth Chiropractic Health Centre
Clicking on the Send Me Details Now button opens an enquiry form where you can message Dr Alan Le directly
Send Me Details Now
Don't let pain stop you from living an active and happy lifestyle. Seek Dr. Alan's assistance.
Chiropractic Care, Massage Therapy & Podiatry
Servicing area
East Perth WA
---
Focus areas
Wellbeing
Digestive system
Nervous system
Physical health
Lifestyle
Athletic performance
---
---
Chiropractic Care With Dr. Alan Le
Do you want to have a more active lifestyle and be able to do what you want without experiencing any pain? East Perth Chiropractic Health Centre in East Perth WA is the answer to your prayer.
We offer chiropractic care of the highest standard in our state-of-the-art practice which caters to everybody's needs, regardless of their age and gender. Here, you get nothing but stellar customer service and unparalleled care that ensure your 100% satisfaction.
Led by our director and principal chiropractor Dr. Alan Le, our mission is to educate people on the health benefits of chiropractic, and to provide them with a life-changing experience.
Alan executes a personalised approach tailored to your specific needs. He focuses on aligning your spine as this is vital to improving your function and overall health.
Whether you're an expectant mother, a senior citizen or a sports enthusiast, you can rely on us to help you reach your wellness goals. Our method is safe and effective that even newborn babies will benefit from it.
Meet Dr. Alan Le, Chiropractor
Alan spent five years of his professional life working at well-established clinics in Perth and learning from some of the best chiropractors.
While he was in university, Alan participated in the World Congress of Chiropractic Students and travelled the world to conduct charity work in India. His experience opened his eyes to the benefits of chiropractic in relation to addressing pain.
In 2018, he was included in the list of nominees for the Young Chiropractor of the Year, which was organised by the Chiropractic Association of Australia of which he has been a member since 2014.
In his line of work, Alan holds a special interest in families, particularly young mothers and their children. Being one of the few chiropractors who specialise in postural treatment, Alan helps adolescents, tradesmen and other individuals whose jobs confine them to their desks, correct their posture so that they can be more productive and successful in what they do.
Alan is an active member of the Perth business community. He's the vice president of the BNI® Oceana and co-founder of Perth Wellness Women Co, which organises workshops and events that are facilitated by a group of dynamic health practitioners.
Our Services
We offer a broad range of services to improve your physical health, including chiropractic care, remedial massage and podiatry.
Chiropractic Care
Chiropractic aims to improve your spine and nervous system in order to improve your range of mobility. Dr. Alan Le is adept at10 different methods, having completed more than 100 seminars that were conducted in different parts of the world.
He employs a technique tailored to fit your needs. He may apply gentle pressure, recommend exercises or engage you in a rehabilitative program to improve your posture.
Benefits of Chiropractic Care
Improves quality of sleep
Increases range of motion
Improves athletic performance
Speeds up recovery time from injuries or illness
Regulated digestive system
Improves overall wellbeing
Remedial Massage
Our remedial massage is carried out by professional therapist Luke McMillan. As a trainer for several years before joining East Perth Chiropractic Health Centre, Luke identified massage therapy as the missing link to help his clients improve their body's function and range of motion.
With his healing hands and passion to help people, he manages to relieve pain after a couple of sessions and encourage others to proactively work on their health.
Luke is a registered member of the Massage and Myotherapy Australia. He regularly undergoes development courses to further his skills, which in turn benefit his clients.
Podiatry
Dr. Navid Wali is our expert podiatrist who utilises advanced technology in providing care relating to sports injuries and rehabilitation, children's feet and lower limb problems, and ingrown toenail issues.
He stays up to date with the latest research in podiatric therapy and takes up development courses annually to ensure his clients the best results from their treatment.
Book an appointment to learn more about our services and practitioners.
---
---