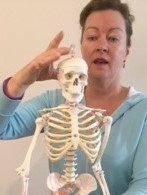 Member since 2020
Easy Movement School | Alexander Technique Online
Servicing area: Northern Beaches, Manly to Palm Beach, Mona Vale
Want to find out my availability, pricing or opening hours? Click on Send Me Details Now to get started.
Clicking on the Send Me Details Now button opens an enquiry form where you can message Shelley Kaye Ashton directly.
' I will help you will get in touch with fundamental requirements for easy motion, one example being how to use your real joints in bending rather than the common problem of trying to use 'fake' joints.'

Northern Beaches Alexander Technique Online | Easy Movement School
---
INDIVIDUAL ONLINE SESSIONS
with Shelley Kaye Ashton
As we spend more time in prolonged and repetitive leisure and work activities like sitting, computing and even fitness, we effectively shrinkwrap parts of our body which acts like a handbrake on our mobility and contributes to stress and tension. With the guidance of an Alexander Technique specialist's movement expertise we can become aware of the excess tension that operates in the background of our everyday activities. Often we are too busy to notice this background effort until pain and discomfort grab our attention.
In a series of 45 minute individual online sessions (via *Zoom video), I will help you will get in touch with fundamental requirements for easy motion, one example being how to use your real joints in bending rather than the common problem of trying to use 'fake' joints. With this understanding you will have a framework and mindset so you can identify when and how to making self adjustments when you notice that you are moving in contradictory ways to your inner design. With an understanding of how the body is designed to move and attention on how you move - postural support can be restored and tension and stress reduced.
In the tradition of other modalities like yoga and Pilates or learning a language or an intrument, the sessions build up a repertoire of movement enhancing skills you can use every day.
*Information on how to use Zoom will be provided before the first session.
ABOUT SHELLEY KAYE
In my 20s, I had run out of treatment options for a nagging back issue. Before Alexander Technique sessions I had never thought about 'how' I got things done. As I learned to take notice of the background effort and modify how I moved in and out of activities, the pain and tension resolved.
Originally from inner city Melbourne I had a private practice and co-ran the popular Posture and Movement Cafe workshops at the School for F M Alexander Studies and the Total Walking Freedom group in outdoor spaces. As well, in a busy office environment I managed to avoid the neck, shoulder and back pain my colleagues experienced. The difference was that I practiced easy movement through the Alexander Technique where my colleagues sought temporary relief that addressed symptoms but did not address underlying postural habits.
WHAT PEOPLE SAY

Neck Issues ...
'I have attended Shelley's groups and have been amazed by their effectiveness. I have learnt many life-changing tips and tools to better understand and alter the habits that have led to years of neck tension and headaches. I am both excited and reassured to have discovered such a simple framework to support my physical and in many ways mental health. As awareness of how the Alexander Technique applies to daily life increases, the benefits are multiplying and my long term neck issues are fading. Thank you!'
L Turner

Parkinsons...

'I am 68 years old. I was diagnosed with Parkinson's disease over 5 years ago. At first the progress of this disease was slow and I managed the symptoms with intense exercise. However with time I could not keep up the exercise due to arthritis and tendonitis concerns. As my condition deteriorated my limbs became more rigid, my movements slow and jerky and I was constantly fatigued.

I then heard about Easy Movement School's Alexander technique zoom classes. I had read that this technique encourages the gentle reposturing of our muscles and teaches a relaxed flowing manner of movement.
I have now participated in a number of Easy Movement School zoom classes with Shelley Kaye .
In a quiet and encouraging manner Shelley has pointed out many ways I can make my basic daily activities such as standing, sitting and even talking more relaxed and less tiring. Parkinson's symptoms vary but I had noticed a deterioration in my spatial awareness e.g. bumping into doorways, chairs etc. Shelley pointed out ways to use the space around me, to be mindful of how I moved, how to release tension from the top of my head to my toes.
Shelley has given me ways to think about my movement, ways that make me move with less effort and tension. I feel more in control of my body and generally more confident in myself. Shelley's patience, understanding and soothing manner made me feel valued and confident throughout these sessions.
I would highly recommend these sessions to people with Parkinson's disease, in fact I would recommend these sessions to everyone as a way to improve well being and quality of life.'
K Moffatt

Manual Practitioners
'I've worked as a body therapist for over 20 years and received many modalities of body therapy lately for overuse strain which is an occupational hazard. I've found Alexander Technique the most enjoyable, beneficial and corrective method I've come across. My private session with Shelley Kaye was no exception. Her wise mentoring gave me insight into some more constructive ways of moving, thinking and dealing with nervous energy which can be counterproductive at times. The guidance she imparted was skillful, reinforcing new movement patterns. As well as manual therapists, chiropractors and osteopaths may find the Technique useful.'
D Brinkhoff

Clear and Concise instructions...
'I highly recommend Shelley to anyone wanting to make positive changes to how they move. Her approach is personal and tailored to the needs of the individual. She is clear and concise with her instructions and truly practices what she preaches. Shelley teaches the building blocks of coordinated movement. Anyone who takes the time to apply themselves and practice will surely make changes that they would not have thought possible.'
Mark Baker (Member AUSTAT
Alexander Technique Teacher

Small Adjustments...
'Shelley gently guided me with questions to open up to hearing the 'secret language of my body'. I found out things that had been there all the time and with caring guidance I was able to make small adjustments that have made an incredible difference to sitting, walking and being at ease in my own skin. Like all new relationships it requires ongoing attention and awareness. Thank you Shelley for this magic new way of gentle movement.'
G Gow
---
Qualification details
Alexander Technique Teacher Training
Melbourne Alexander Teacher Training School 1992 - 1994
Member, Australian Society of Teachers of the Alexander Technique
Organiser, AUSTAT Alexander Technique National Conference 2016 at Abbotsford Convent.
Bach Arts Professsional Writing, Victoria Coll (Deakin)
Grad Dip Business Leadership (RMIT)
CompletedCert 3 (group fitness ) & Cert 4 (personal trainer), 2009, FIT2B, Melbourne.
October 20 - July 2021:
Smart Yoga Teacher Training Online course (applying Alexander Technique to yoga practice).
Jun- Dec 2020:
Advanced Online Teaching for Alexander Technique Teachers with Penelope Easten, Dublin (8 module course)
April -June 2020:
Online Teaching Toolbox for Alexander Technique Teachers with Penelope Easten, Dublin (10 module course).
PROFESSIONAL DEVELOPMENT LAST FIVE YEARS
Weekly practice sessions with other teachers in person and online.
June 2020:
MovNat Metabolic, High Intensity Natural Fitness Movement online course.
January 2020 :
Bruce Fertman Teachers 3 day workshop, Crows Nest Community Centre.
The Foot Collective (6 hour online seminar).
October 2019 :
Pamela Blanc, Senior Teacher of Jessica Wolf's Art of Breathing, 2 day workshop, Cammeray Golf Course.
Nutritious Movement with Katy Bowman (biomechanist) virtual studio ongoing subscription since 2019.
May 2019 :
Natural Movement Fundamentals (Katy Bowman and MovNat).
September 2018 :
Cathy Madden, 2 day workshop, School for F M Alexander Studies.
June 2018 :
Carolynn Nicholls, Use of the Hands (in teaching) 2 day workshop, Dance of Life Studios Fitzroy.
July 2018 :
Greg Holdaway Super BodyThinking Course online (functional anatomy)
Jeremy Chance Body Thinking Course and Coaching: Functional Anatomy online, 2018.
Sept 2017 :
Total Vocal Freedom Plus Membership: an online 10 part journey of vocal and self discovery.
August 2017 :
Jeremy Chance online 8-part Group Teaching Discovery Course & ATS 60 day foundation course.
July - August 2017 :
Post graduate training at Sydney City Alexander Technique, teacher training course, Sydney.
July 2017 :
How to Build Function Workshop with Dale Cronin B.App.Sc/Ex.Science, Personal Training Workshop Company, Melbourne.
February 2017 :
John Nicholls, 6 day workshop, Dance of Life studios, Melbourne.
January 2016 :
The Art of Integrating Eye, Body and Brain with Peter Grunwald, 3 week retreat/workshop, New Zealand.
2016 :
Initial Alexander Technique (how to teach without using hands). 16 online private lessons with Jeando Masoero, France.
2016 - 2018 :
Teachers' workshops with Caren Bayer, 3 days each in March 2018, March 2017, August 2016. Melb/Sydney
---
Service categories
This practitioner provides online consults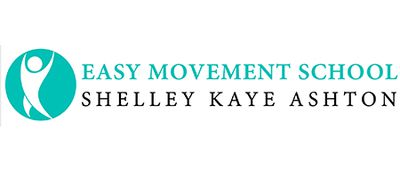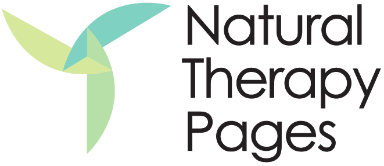 Easy Movement School | Alexander Technique Online