Effective Kinesiology
Julianne Begg
1/49 May Street
Macleod VIC 3085
Servicing area: Greensborough; Eltham; Mill Park; Macleod and surrounding areas
Julie is a fully qualified and Government accredited Holistic Kinesiologist with a Diploma in Clinical Hypnotherapy and 20 years experience. You can feel better quickly and gently in a relaxed and peaceful environment
About Effective Kinesiology
---
"Focus on feeling better, overcome the problem and move on!"
An individual and unique process of understanding, moving forward and leaving behind whatever 'it' is that is causing you stress or illness. My job is to facilitate and assist you in making the changes you want in your life. You are the one who is in charge…
"Feeling lost, stuck, anxious, depressed hopeless"

Holistic Kinesiology offers a wide range of tools used to access, identify and clear whatever is causing you stress in a gentle way that suits you.

These sessions are not a bandaid for the stress in your life, rather they help you learn what is beneath it. Once you are aware you the energy changes, this awareness promotes integration and shifts in perception. You feel differently about it, in a good way!

If you are open to the idea that your emotional state affects the physical body and if you're ready to let go of theses old negative patterns, anything is possible. The Mind Body & Spirit come back into a balance.

Services that we offer:
Holistic Kinesiology
Clinical Hypnotherapy
Psychotherapy (talk therapy)
Flower & Gem Essence Therapy
Energetic Healing – Chakra System
Esoteric Healing
The 'Quantum Consciousness Experience' – exploring; not only past life but all your other selves
---
For more information about the best services for your needs or to organise an appointment, just give me a call!
---
See Also...
Clinical Hypnotherapy
Specialising in Providing a Range of Professional Hynotherapy Services to All of Our Clients.
Healing Services
The Combination of Holistic Kinesiology and Clinical Hypnotherapy
Holistic Kinesiology
Specialising in Providing a Range of Holistic Kinesiology Services to Both Adults and Children of All Ages - For Any Reason!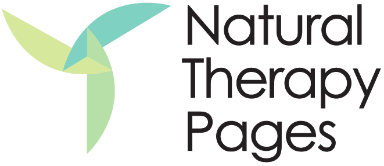 Effective Kinesiology