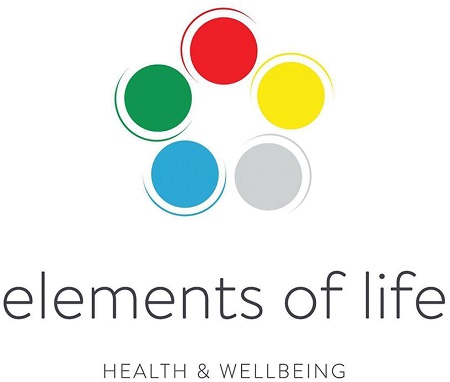 Elements of Life
Clicking on the Send Me Details Now button opens an enquiry form where you can message Helen Efstathiou directly
Send Me Details Now
In Kinesiology, stress is the underlying cause of most diseases in the body. It inhibits the body's ability to heal itself because it causes blockages in the communication system. With kinesiology, you can free your body from stress holding patterns and blockages. Schedule your treatment with Helen now!
Kinesiologist for Physical, Mental & Emotional Health
Servicing area
Drummoyne, Cammeray & Kogarah NSW. Online consultations also available via Zoom or phone.
---
Focus areas
Depression
Trauma
Ageing
Fatigue
Neck pain
Collagen
---
---
Kinesiology
Because of its fusion of Eastern and Western techniques, kinesiology has gained popularity in recent years, combining Chinese meridians or acupoints, craniosacral work, chakra energetics, muscle release, neural rewiring, emotional balancing, and vibrational healing.
The practice of kinesiology uses muscle testing to find structural, chemical, emotional, and other imbalances in the body and connect you to your unconscious mind. The imbalances may have existed in several places in your body for years without your knowledge.
Stress affects the body in many ways. The consequences of these emotions may manifest themselves in different ways, including depression, anxiety, fatigue, pain, and other health concerns.
To overcome negative stress holding patterns, we must work on clearing blockages in the body and opening up the body's communication channels for self-healing and correction.
There are many conditions for which kinesiology has powerful success, including balancing emotional health, improving psychological well-being and assisting with healing all physical ailments.
The following conditions may be treated with kinesiology:
Allergies
Brain coordination and concentration
Constipation
Depression
Energy levels
Grief
Hydration issues
Injury
Jaw pain
Low self-esteem
Muscle weakness
Neck tension and flexibility
Pain relief
Stress and anxiety
Toxin elimination
How does kinesiology work?
The unique aspect of kinesiology is how it unlocks past and present emotions at a subconscious level by testing the muscles in the body.
By applying light gradual pressure to a muscle while in suspension, it triggers the tone response. This signals the brain via the central nervous system.
In response, the brain signals to the nervous system to instruct the muscle to offer resistance. The biofeedback system works with your subconscious, which is not possible to control consciously.
Individuals require different numbers of treatments, but most people notice an improvement right away.
Get in touch with Helen now to learn more about kinesiology and to schedule a treatment.
Qualifications
Diploma In Life Coaching
Degree In Traditional Chinese Medicine
Qualified Crystal Resonance Therapist
Diploma of Kinesiology
Professional Membership
Australian Institute of Kinesiologists Ltd
ATMS - Australian Traditional Medicine Society
AACMA - Australian Acupuncture and Chinese Medicine Association
IICT - International Institute For Complementary Therapists
ABNLP - NLP Association of Australia
---