Member since 2015
Elements of Life
16 Old Barrenjoey Rd
Avalon NSW 2107
Hypnotherapist
Hypnosis
Grief
...
Want to find out my availability, pricing or opening hours? Click on Send Me Details Now to get started.
Clicking on the Send Me Details Now button opens an enquiry form where you can message Belinda - Jane Hunt directly.
Belinda Jane has been in private practice for 30 years. Areas of expertise include family and relationship counseling, marriage counseling and evolved psychology.
Elements of Life
---



About



Belinda-Jane Hunt has been in private practice for twenty two years. She has lived, travelled and studied in five countries culminating in the development of her own business and the writing of a course for her clients – Elements Of Life.
The goal of Belinda-Jane's unique course is to provide her clients with the skills and tools to navigate and negotiate their lives from a place of connection, power and control.

Leading to a life of clarity and calm as one learns to stand still and allow.


---



Client Profile



On the whole, clients are not usual therapy seekers. Their life may be in order and satisfying, with one exception holding them back, distracting or overwhelming them.
My clients are intelligent, result oriented people, facing cross-roads in their lives or are currently being confronted with a physical, emotional or energetic challenge.


---
Areas of Expertise
Family and Relationship Counseling
Marriage Counseling
Supported Separation
Parentcraft – toddlers, teenagers and beyond
Purpose and Passion
Eating Disorders
Balancing Money, Time, Energy and Love
Grief Counseling
Evolved Psychology
---
Services
One off counseling sessions
Ongoing counseling sessions
6 week course
Private sessions in Belinda Jane's home
---



Death Doula


A sacred service. Amici Mortis or Friend of the dying.

Being with or holding space for one leaving life.

Whatever your belief system, this time is as sacred as the ushering in of life. Simply rather than opening it offers closing and closure.

Never underestimate the power of this work.

To advocate for the one dying ensures their dying and death experience is the ending most aligned to their wishes and feelings at their most vulnerable time.


---



6 Week Course



The six week course, ideally in a weekly session of 1.5 hours, is set in the comfortable and confidential environment of Belinda-Jane's own home in Avalon on the Northern Beaches of Sydney.

The first step of this practice is for the client to learn how to let go of all the things in their lives, which no longer serve them.
The process then moves to tuning into what does work well for the individual.

Belinda Jane will then help the client use the latter information to guide the practice of being exactly who you are and who you want to comfortably be.

The client may then learn meditation or self-hypnosis to help them remain connected and continue on their chosen path. Of course, they have access to Belinda-Jane during this time of change.

Belinda-Jane is also available for one off appointments (it's not necessary to complete the full course). Single sessions at times of crossroads or need have been found to be extremely beneficial and clarifying.


---



Testimonials



'She (Belinda-Jane) has a wisdom that comes from her 20 years of practice and her own broad life experiences. I found her to be extremely focused on clear, agreed outcomes for my short course therapy. As a result of the course of therapy I undertook with Belinda-Jane I found myself with tools and life skills that I have continued to use over the long term. These key learnings are captured in Belinda-Jane's "Elements of Life" 6 week course. She is now training other practitioners in these basic life skills. I strongly recommend Belinda-Jane as both a counsellor and a hypnotherapist.'
Lisa O'brien, Chief Executive Officer, The Smith Family.


---

'My life changes for the better the day i met Belinda-Jane. The best part about it is that the path forward is totally in your hands, unlike a lot of other methods where you become reliant and dependant on the counsellor or coach. The journey Belinda Jane assists you through is empowering!'

The biggest privilege has been to be a student of Belinda Jane and Elements of Life.

Belinda-Jane is the most amazing practitioner because of her integrity and authenticity. She lives and breathes all that she passes onto you, what you see is what you get. There is no better role model or testimonial than seeing it in action in her own life'
Janine Botha


---

'Your input over the past 20 years on my family and business life has been instrumental to my happiness and success. I have come to understand the consequences of my action and intent on what occurs around me. We are not born with the tools to cope with life's issues however challenging. Your ability to be at arm's length on matters, giving advice that allows one to clear away the debris that clouds our mind, seeing clarity and simplicity.'
John Pavasovic


---

'Each patient I have referred to Belinda Jane has found her methods have produced positive life changing results. She encourages her clients to discover the cause of negative emotional pain and teaches simple strategies to overcome these issues. Many have described the therapy as enlightening, liberating, healing and even powerful.
Julie Ellerton, Herbalist, Nutritionist and Iridologist


---

'Belinda Jane has been a significant part of allowing both myself and my wife (through managing tools) to be able to push through the trauma of (such) a tragedy and assist me to return to a mostly normal life. A great deal of support has been given through provision of a balanced view from both a male and female perspective allowing my wife to understand issues that are specific to men often overlooked by a female councillor. The understanding of this perspective means that discussions on any level can be put forward without fear or judgement and from here appropriate direction and guidance is offered in a non- threatening way. This balanced view has also allowed us both to resume a happier relationship through a clearer understanding of each others needs albeit in conjunction with managing the pain of our joint loss. While the instigation of our meeting was initially based on one specific issue, the process gave me greater understanding of the broader issues within my life.'
Michael Steele


---

'Her framework is robust, her counselling skills are world-class, she connects deeply and is not afraid to challenge when that's called for.'
Paul Collings


---
For more information about the best services for your needs or to organise an appointment - just give us a call!
---
---
Service categories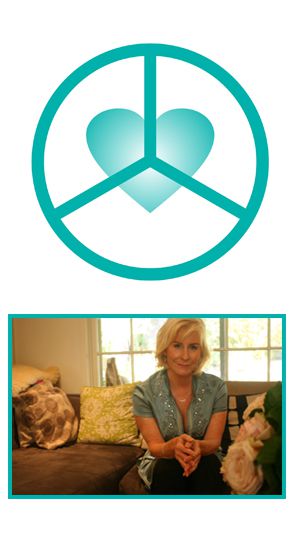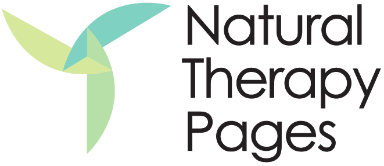 Elements of Life