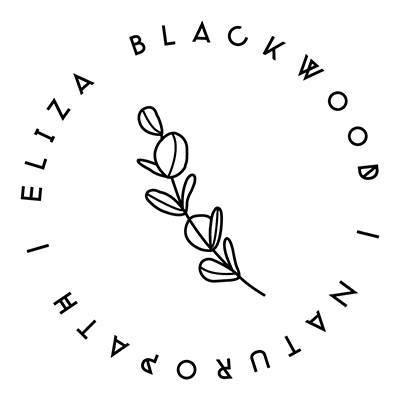 Clicking on the Send Me Details Now button opens an enquiry form where you can message Eliza Blackwood directly
Send Me Details Now
Our Naturopath's are experts at digestive health. We utilised clinically proven testing and treatments so you can feel your best again.
Eliza Blackwood Naturopath - Digestive issues
---
Focus areas
Pregnancy support
Stress management
Weight management
Telehealth
Anxiety
Burnout
---
---
Digestion
Naturopaths are experts in digestive health.

We believe that our digestive system is the centre of our health. It is where we absorb the nutrients that make us who we are and can affect our total body's health and wellbeing. Bloating, discomfort or pain after eating, gassiness, or changes in bowel patterns indicate that something is imbalanced and needs to be addressed.

A Naturopath uses a range of digestive health tests and health assessments to pinpoint the reason for your symptoms then uses a combination of dietary and lifestyle adjustments, herbal medicine and nutritionals to bring balance and health.

There is no good reason to put up with any digestive issues, there is always something that can be done. Act now and come in for an appointment to find out how we can help you.

Solve your digestive issues
IBS
Gastritis
Diarrhea / Constipation
Crohn's Disease
Ulcerative colitis
Reflux / Indigestion
Abdominal cramps or pains
Food sensitivities
SIBO
Hemorrhoids and anal fissures
Tips for better digestion
Start your day with 1/2 juiced into a glass of warm water
Chew your food well
Include cultured and fermented foods in your diet e.g yoghurt, natural sauerkraut and miso
Avoid refined sugar and deep fried foods.
Eat away from your desk, relax and enjoy your food!
Intestinal Permeability
The intestinal permeability test (IP) or 'Leaky gut' test is a simple challenge test that is a precise, non-invasive way of assessing for gastrointestinal mucosal integrity.
Damage to the lining of the gastrointestinal tract (small and large intestine), is common in people with conditions such as food sensitivity and food allergy, Crohn's disease, irritable bowel syndrome, arthritis, coeliac disease and dermatological conditions such as eczema, psoriasis and acne.

The integrity or gut lining can be affected by many things such as stress, gut infections, alcohol, environmental toxins, medications such as non-steroidal anti inflammations and antibiotics, and poor diet.

If your test is positive, your Naturopath will be able to offer you specific advice on how to repair and restore your intestinal integrity that will make you feel vital and well and again.
Complete Digestive Stool Analysis
The Complete Digestive Stool Analysis (CDSA) is a comprehensive test to identify not only imbalances but how well your digestive system functions.

It shows:
digestion efficiency
absorption
intestinal function
microbial flora
identifies pathogenic bacteria, parasites and yeasts including candida.
The CDSA is a non-invasive test that is done at home with kit and provides invaluable information for the patient and practitioner in terms of understanding the role of poor digestive function and symptoms of illness in disease states. With this information your Naturopath will be able to provide you a treatment plan to get you back on track fast with targeted therapy.

This test is useful for those with symptoms of constipation, diarrhoea, flatulence, bloating, abdominal discomfort and bad breath are all indicative of poor gut function and is ideal for people with irritable bowel, Crohn's, Celiac, bowel cancer and other digestive diseases.

There are different levels of CDSA test that range from $100-$450 (most commonly around $250). You Naturopath will be able to recommend the most appropriate test after your health assessment in your initial consultation.
Celiac Test
A finger prick blood test provide quick and accurate results, as good as laboratory testing. This test is ideal for screening for Coeliac disease, especially where gluten intolerance has been shown, as well as for monitoring the diet of CD sufferers.

1 to 2 in 100 individuals suffer from Coeliac Disease (1–2 %). Only 10 to 20% of CD sufferers are diagnosed. Coeliac Disease can have serious long term health implications.

Approximately 250,000 Australians suffer from Coeliac Disease, 200,000 to 225,000 remain undiagnosed! It is suggested that CD is the most under-diagnosed disease in Australia.
Helicobactor Test
A simple, finger prick blood test delivers a result in 5 minutes and offers an excellent accuracy of 96.2%

It is estimated that 50% of the population is infected with Helicobacter Pylori. H Pylori can cause gastritis in adults and children is thought to cause ulcers. People infected with H Pylori have a 2 to 6 fold increased risk of developing gastric cancer and lymphoma as compared to uninfected persons.

If a positive test is revealed, your Naturopath will be able to provide you with specific recommendations to overcome this issue.
For more information about the best services for your needs or to organise an appointment - just give us a call!
Naturopathy follow-up consultation
30min
1/2hr follow-up consultation for exisisting clientelle
Nutrition consultations
1hr
Nutritional consultations
Qualifications
Nutrition
Naturopathy
Natural Fertility
Nes Health
Professional Membership
Complementary Medicine Association
---