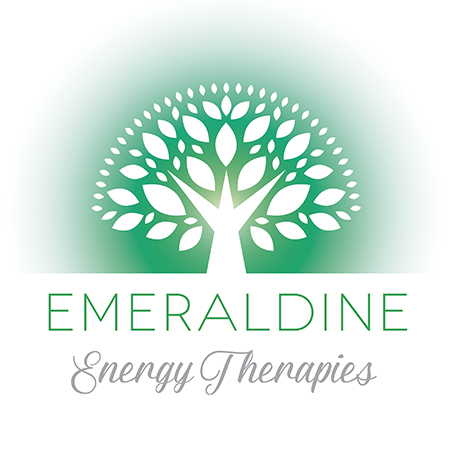 Member since 2019
Emeraldine Energy Therapies
Servicing area: Servicing Cranbourne and Melbourne South East Suburbs
Complementary therapies
Stress management
Wellbeing
...
Want to find out my availability, pricing or opening hours? Click on Send Me Details Now to get started.
Clicking on the Send Me Details Now button opens an enquiry form where you can message Alessandra Viglio directly.
At Emeraldine Energy Therapies we offer private energy healings sessions and holistic wellbeing consultations. Our purpose is to create the best possible energy and space and to offer the tools and techniques that better support you in your journey of growth, healing and transformation.
And if you want to learn how to do it yourself, come along to one of the workshops and discover how you can work with energy to heal yourself and help others.
Scroll down to discover more about our services and products, or visit our website at www.emeraldine.net
Emeraldine Energy Therapies
---
*****
SPECIAL OFFERS
Extended until 30th June 2021
REIKI HEALING ONE HOUR SESSION only $60
To help you deal with change, reduce stress & worry and find wisdom & peace within you. (Reg. Price $ 90)
WELCOME OFFER: only $60 for your first private session
Choose between any modality available (Reg. Price $ 90-$ 140)
REMOTE ENERGY HEALING SESSION $45
To get your energy healing session in the comfort of your home (Reg. Price $ 60)
ONLINE SESSIONS and CONSULTATIONS AVAILABLE on ZOOM
*****
UPCOMING WORKSHOPS AND EVENTS
PELLOWAH Level 1 and Level 2 Workshops
Saturday 27th and Sunday 28th March 2021
Location: Cranbourne (VIC)
Booking is essential - Limited places available
*
For information and bookings visit our website or
call 0422 130082 or email alessandra@emeraldine.net
*****
Reiki, Pellowah, Codes for Change and Acceleration, Violet Flame, Crystal Healing, Chakra Balancing, Spiritual Counselling, Energy Healing Integration Sessions and Workshops
---
OUR SERVICES
PRIVATE SESSIONS
Private sessions are one-on-one dedicated sessions focussed on facilitating your wellbeing and personal inner growth.
This time spent together can help you gaining clarity about a specific situation you are dealing with, recovering from mental, emotional or energetic exhaustion (usually after a particularly stressful/tiring period), feeling more centered and balanced, or getting a boost of energy to jump-start to your next project. If you have a specific issue, situation or state of being you want to work on we can focus on that. Otherwise you can just relax and "bath" in the harmonious healing space that is created.
You can choose your preferred option for a private session between the ones listed below:
ENERGY HEALING: During an energy healing session I work on your energy centres and subtle bodies to correct imbalances that can affect your physical, mental, and emotional state of wellbeing. By correcting the imbalances at the energetic level, you will experience benefits at all levels:

physical (reduction of pain, withdrawing of symptoms, …)
mental (more clarity, ability to focus/making a decision, relaxation, …)
emotional (overcoming a challenge, reduction of anger/sadness, …)
spiritual (sense of purpose, inner peace, …)
Energy Healings are effective non-invasive modalities that can help virtually every known condition. They have no side effects and always creates a beneficial effect. They also work well in conjunction with any medical treatment or therapeutic technique to relieve side effects and promote recovery.
Techniques available are:
Reiki: Spiritually guided life force energy for stress reduction, deep relaxation and energy boost
Pellowah Healing: Deeply relaxing, calming and rejuvenating. Empowering at a core level. Balancing the physical, mental, emotional and spiritual
Crystal Healing: Balancing and enhancing the energy flow with the help of stones and crystals. Curing and soothing
Chakra Balancing: Clearing and balancing of the body major energy centres for physical, mental and emotional strength and alignment
Violet Flame Healing: Highly Purifying and empowering
Arbah Healing: Energy transplant for the aura (only available in person)
Intuitive/Channelled Healing
Distant Healing Sessions available.
All my energy healing sessions include an aura cleansing and rebalancing with the use of the Violet Flame.
PAST LIFE ASSIMILATION: Clear the blockages from the past to live happier and freer in the present
HOLISTIC COUNSELLING: Harmony of mind, body and spirit in the everyday life
For more information contact us at 0422 130 082 or alessandra@emeraldine.net.
(EFPOS Payment option available)
---
WORKSHOPS
In our workshops you can learn and experience techniques for relaxation, self-healing, for helping others and for spiritual growth. It is a wonderful time to dedicate to yourself and to connect deeper to your inner wisdom and innate abilities, while sharing your experience with like-minded people in a safe and relaxed environment.
At Emeraldine Energy Therapies we consider workshops and curses one of the best investments in self-growth, and we purposely keep our groups small to give every person the most personalised experience possible.
Violet Flame Workshop: Connect to the Violet Flame to purify and transform the energy in your everyday life
Pellowah Level 1 and Level 2: High vibrational frequency energy to help you achieve an expanded level of consciousness and awareness
Codes for Change and Acceleration: Simple, quick and effective powerful tool for personal growth
Reiki: Learn the art of self-healing to connect to your body wisdom and amplifies body's natural ability to balance and heal itself
If you would like more information or are interested in any of the workshops feel free to contact us. Upcoming workshops and events are available here https://emeraldine.net/events/
---
ALESSANDRA'S QUALIFICATIONS
In a nutshell, I am a holistic counsellor and vibrational therapist specialised in hands-on Energy Healings. But if you (like me) like to look at the details, here is the list of all my qualifications and certifications:
Diploma in Holistic Counselling
Diploma in Complementary Therapies (including Colour Therapy, Crystal Healing, Chakra Scanning and Balancing, Guided Meditations and Esoteric Healings)
Codes of Change and Acceleration© Trainer
Pellowah Healing Technique© Practitioner and Trainer
Reiki Practitioner and Trainer (Masters 2013, 2014)
Animal Reiki Practitioner
Past Life Assimilation Technique© Facilitator
Light Dynamics Practitioner
Arbah Healing Technique© Practitioner
Additional experience / areas of interest:
Sound Healing
Australia Bush Flower Essences (Level 2) and White Light Essences
Sacred Geometry
Violet Flame and Sacred Rays
Tree of Life Kabbalah
---
Service categories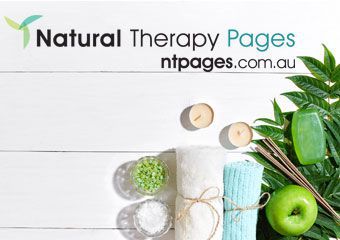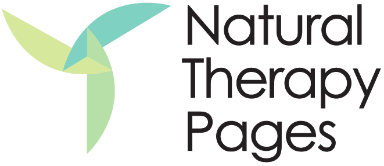 Emeraldine Energy Therapies