Empowered Alchemy
Servicing area: Macarthur, Camden, Elderslie & Narellan
Angelic reiki
Nervous system
Finances
...
Want to find out my availability, pricing or opening hours? Click on Send Me Details Now to get started.
Clicking on the Send Me Details Now button opens an enquiry form where you can message the practitioner directly.
Empowered Alchemy offers Meditation made simple. 2016 Meditation Classes begin on the 8th of January near Camden.
Bookings are essential – call now and save your place.
Empowered Alchemy - Meditation
---
The benefits of Meditation
You will learn how to be more present and handle times of stress, and, manage pain and emotional challenges.
"I have so many deadlines and feel under so much pressure:
I must meditate, so I can achieve it all."
Henry Ford
Meditation Techniques can help you regain control of your life
Would you like to be in the driver's seat of your life?
Would you like to feel more at peace and regain your perspective instead of reacting to challenges?
The health benefits of Meditation techniques include improvements to:



Anxiety




Depression




Insomnia




High blood pressure




Diabetes




Weight management




Lowers Cortisol




Stress




Mind chatter




Lack of confidence




Feelings of overwhelm



Empowered Alchemy's Meditation Classes have minimum and maximum numbers. Minimum number required to hold a class are 6 and the maximum to ensure each participant is comfortable and supported is usually 12 depending on the size of the venue.
I also hold Meditation Workshops and Events, which cater to more people.
Meditation Fees are payable in advance – Empowered Alchemy accepts cash and Credit Cards and electronic fund transfers – refer to my website for more information about payment or call.
All Empowered Alchemy Meditation Classes begin on time, so please arrive around 15 minutes before, so you can make yourself comfortable and be ready for your meditation session to commence.
---
2016 Empowered Alchemy Meditation Classes
INTRODUCTION TO MEDITATION
10x 2 HOUR SESSIONS $250
Your will learn and practice a range of Meditation Techniques, enabling you to choose the ideal meditation style for your needs and attain empowerment, healing and a return to balance of Mind, Body and Spirit.
This Beginners Meditation course is ideal if you'd like to learn about vibrations or are looking to study Reiki or Metaphysical courses in the future.
The course includes the following – visit my website for more details:



Relaxation + Breathing techniques




Mindfulness Meditation




Zen Meditation




Visualisation Techniques




Shamanic Journeying - Smudging, Rattling, Medicine Drumming, Native American Fluting, Tibetan Singing Bowl




Meet your Spirit Guides and Animal Totems




Angels and Ascended Masters




Crystals, essences and vibrations




The Chakra System




Balancing, Clearing, Cleansing Auras & Meridians




Pendulum Work



---
MINDFULNESS MEDITATION
5x 1 HOUR SESSIONS $75
Thoughts are like leaves, floating down stream on a gently flowing river
Mindfulness Meditation classes teach you how to release the stresses in your life and live in the moment.
Mindfulness Meditation is considered therapeutic by healthcare professionals and its benefits are to offer healing and balance. It is scientifically proven that 'Mindfulness' can bring optimal healing to every cell of your physical, emotional, mental and spiritual bodies.
You will learn mindfulness techniques to help you be more present in your Higher Conscious, without judgement or attachment.
Mindfulness Meditation classes are recommended for:



Anxiety, stress, depression




ADD/ADDHD




Developing Cognitive ability




Improving concentration and focus




High blood pressure




Burnout




Chronic pain, some forms of cancer, psoriasis




Eating disorders




Addiction




Anger




Obsessive-compulsive disorder, (OCD).



The list goes on.
---
CHANNELLED SHAMANIC JOURNEYING MEDITATION
5x 1.5 HOUR SESSIONS $100
A Channelled Guided Meditation offering:



Mindfulness Meditation




Journeying and Creative Visualisation




Chakra, Aura and Meridian clearing and balancing




Channelling of your spirit guide, angel, animal totem




Rattle, North American Medicine Drumming, Fluting, Tibetan Singing Bowl




An awareness of the Spirit World at The Bridge of Light.




Messages from Spirit for your optimal highest good and guidance



---
PRE-NATAL MEDITATION - FOR MOTHERS' TO BE
5x 1 HOUR $75
Research has shown that the baby is the biology of the mothers thoughts. Expectant Mothers' who are calm and peaceful ensure optimal physical, emotional, mental and spiritual development of the baby in utero.
---
MEDITATION FOR MOTHER + CHILD
5x 1 HOUR $75 (UP TO TODDLERS)
Continuing on from the pre-natal meditation classes, this is a meditation practice for new mums and their babies and can enhance your infant's transition into the physical world. Mums need meditation probably more than anyone does and have so little time to spare for a meditation practice, that we offer one that doesn't necessitate clearing the mind of thoughts or having to concentrate or focus.
---
KIDS MEDITATION
5x 1.5 HOURS - $100
(WE OFFER MEDITATION DEALS FOR 2 OR MORE CHILDREN)
Guided Meditation for children including:



Age specific meditations for the Star Child's Creative Visualisation - to assist with the visualisation of dreams and goals and to release worry and fear.




Empowerment - to help your child children feel safe




Confidence Building - to help them achieve their own personal best - academically, sports, socially, musically




Increased confidence and resilience and management of bullying




Improved concentration, focus and cognitive ability




Reduces anxiety, overwhelm and depression




Chakras balancing and alignment, psychic protection




Healing




Grounding




Art therapy



Groups are created based on age and numbers. Parents or carers are welcome to join in.
---
CHAIR YOGA
5x 1 HOUR $75
'Cortisol' is a hidden trigger that can make you fat… you can reverse it.
Chair Yoga involves fluid movements that enhances mobility in your joints and helps them to glide smoothly over one another – without wear and tear. Chair Yoga can allow the burning off of as many calories as jogging and more fat!
---
For more information about the benefits of Meditation or to book a class, call Empowered Alchemy or click on one of the buttons below to instantly message us.
---
See Also...
About Elizabeth Ellen - Empowered Alchemy
Empowered Alchemy's Elizabeth Ellen draws on a diverse background in the arts, management and natural therapies to help clients achieve their goals and live the life they were born to live.
Empowered Alchemy - Energy Healing
If you're looking for an Energy Healing near Camden, look no further, Empowered Alchemy offers Reiki, Genome Stem Cell Healing and Inner Voyage Holistic Human Healing. Call to book a journey like no other and you'll emerge rejuvenated.
Empowered Alchemy - NLP + Hypnotherapy + Coaching
Looking for NLP, Hypnotherapy or Life Coaching in the Camden area? Elizabeth Ellen of Empowered Alchemy has a background in the arts, management and natural therapies. Call now to get started on the path to achieving your goals and living the life you were born to live.
---
Service categories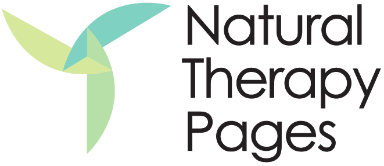 Empowered Alchemy