Empowered Self Hypnotherapy
Servicing area: Servicing Ringwood and Eastern Suburbs
Low FODMAP diet
Stress management
Mindfulness workshop
...
Want to find out my availability, pricing or opening hours? Click on Send Me Details Now to get started.
Clicking on the Send Me Details Now button opens an enquiry form where you can message Angela Harris directly.
Let go of struggling with anxious thoughts, worry and fears.

Do you worry about what others think of you, doubt yourself or feel just "not good enough"?

Are you hard on yourself, a perfectionist or put yourself down regularly?

Are you wanting change in your life, but feel stuck?
Empowered Self Hypnotherapy - Increase Confidence
---
You are not alone. Anxiety affects so many people and can be so overwhelming that it can stop you from fully experiencing and enjoying your life. Anxiety is a normal response to a stressful situation and can be helpful to keep us safe, focused and motivated.
Hypnotherapy is a very effective tool to help manage anxious thoughts, feelings, worry and fear.
When anxious feelings such as a pounding heart, sweaty palms, shortness of breath and the inability to concentrate occur, we are responding to our natural instinct to fight or flee in response to fear.
These are normal responses, however when they are interfering with our day to day life and stop us from leading a full and enjoyable life, anxious thoughts and feelings are in control.
Take back control of your life and live your life by your own values rather than fear.
Hypnotherapy can help you achieve the peace of mind you are looking for and can also help with Exam nerves, Public Speaking and improving Self- Confidence.
---
How Hypnotherapy can help you manage anxiety and worry?
With the combined use of Hypnosis and Mindfulness techniques, at Empowered Self Hypnotherapy, I can find the cause of the anxiety, make changes in the subconscious regarding the cause and your perception of the event and release the emotions attached to it. Hypnotherapy can help manage the root cause and help resolve it.
Mindfulness is a powerful tool in managing anxiety, worry and fear and during the sessions you will develop the skills to better manage any difficult thoughts and feelings or beliefs about yourself that fuel anxiety and fear. You can feel better able to live the rich and meaningful life you desire, rather than allowing fear and anxiety to rule your life.
---
What is Mindfulness?
Although mindfulness originates from ancient Buddhist meditative practices, it is becoming more influential in many health and wellbeing disciplines including medicine and psychotherapy.
To Quote Jon Kabat-Zinn, considered to be the father of modern Mindfulness,
"Mindfulness means paying attention in a particular way, on purpose, in the present moment, Non-judgmentally." (Kabat-Zinn, 2012,p 1)
In other words, mindfulness is about being fully aware of what is happening in the here and now, cultivating awareness of the mind and body without the lens of judgement.
When we are not mindful (mindless), we go through the motions of life without paying attention to our experience, ignoring the precious present moments in the hope that some "better" moments will come along in the future. We often miss the miracle of being alive, the wonder and joy of participating in life as it unfolds.
---
How Mindfulness can help you?
Through the practice of mindful breathing and body awareness meditations in your hypnotherapy sessions, you will gain insight and the ability to better manage thought processes, habitual thinking and ingrained behavior that cause you emotional pain and suffering.
Focusing on the breath and the body can anchor you in the present moment and calm the mind from the endless chatter you may experience when stressed or anxious.
Anxiety is part of being human can occur when you focus on the future and its fears and what ifs. Mindfulness can help you better manage the inevitable anxious thoughts and feelings that life brings.
At Empowered Self Hypnotherapy, Acceptance and Commitment Therapy (ACT) is utilized, based on Mindfulness and trusting your own values to create a full and meaningful life.
Intrinsically woven into Mindfulness is cultivating a sense of kindness and compassion towards yourself. Let go of constantly beating yourself up and telling yourself you are not good enough.
Mindfulness develops an awareness that you are more than your emotions, more than your physical sensations and more than your thoughts. It frees you and empowers you to step into the largeness and brilliance of your own being and all the talents and power you possess, just as you are.
Let me help you feel more calm, focused and at peace with yourself and others.
---
What clients are saying
"I was very unsure about being hypnotized but Angela reassured me and made the whole experience fantastic. I looked forward to every session. My fear of public speaking was at about 12/10 when I started, but now it sits at about 2, and it is ok to be nervous. Angela was so caring, she made me comfortable from the start. I could not have made the changes I have without her guidance. We worked together beautifully. Thank you Angela. Louise"
"Angela helped me at a time when I needed it the most- as a new mum. She provided me with mindfulness techniques that allowed me to overcome the challenges that I was facing in motherhood. These techniques have helped me to be less stressed and anxious. I now find myself more confident and sure of the person and mother that I want to be. I am very grateful to Angela and would recommend her services not only to new mums like me but anyone seeking to overcome challenges and achieve a greater sense of calm and happiness in their life. Rachel"
"Angela developed her skills through a career as a Health Care Professional, she therefore supports her techniques with research and science. This provides confidence, security and real outcomes for her clients. I now understand the benefit of hypnosis as a tool, and my personal experience has been less anxiety, leading to greater simplicity, clarity and happiness every day. Kate"
I just want to thank you Angela for the gentle and amazingly successful way you treated my problem of continuing panic attacks. Because of your use of hypnotherapy and mindfulness I am now free of panic attacks at the moment, and, should they ever occur again you have given me the insight, understanding and skills to be able to nip it in the bud. The process was very safe, comfortable and empowering. I am delighted with the quick result. Thanks again…
---
Call Empowered Self Hypnotherapy and receive 20% off your first session
---
Service categories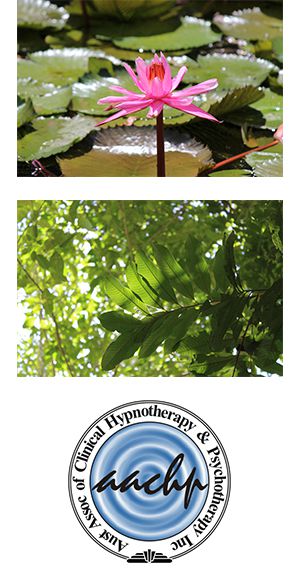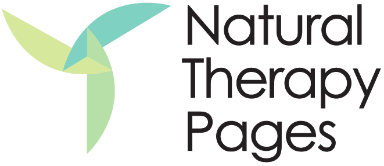 Empowered Self Hypnotherapy