Find a Remedial Massage Therapist in your area

Member since 2006
endota spa
Servicing area: Lorne, Victoria
Want to find out my availability, pricing or opening hours? Click on Send Me Details Now to get started.
Clicking on the Send Me Details Now button opens an enquiry form where you can message the practitioner directly.
endota spa Lorne
Located at the cumberland lorne resort.



We offer an array of treatments including relaxation & remedial massages, facials, body treatments, waxing, manicures, pedicures and stock dermalogica and our own endota organic skincare range.


come and treat yourself to a unique experience at endota spa lorne
endota spa lorne
Welcome to Endota Spa, Lorne
Lorne is the first resort for many Victorian holiday seekers.
---

look left or right from the famed beachfront at lorne; day spas are all around.

endota spa takes up 2 tempting resort spa locations in Lorne. The first, at the Cumberland Resort, is a 4 treatment room spa with a double room for couples' treatments. Literally stroll across from Lorne Beach for endota and Dermalogica treatment facials, massage, body treatments and beauty therapy.
Single spa-goers and couples can also day spa at the Mantra Resort, where 5 treatment rooms – including one couples spa room - await. Rinse off any beachy salt spray, and tan the healthy way in our spray tan studios. An endota spray tan is organic, long-lasting and natural-looking.

In Lorne for life, or just lingering for the weekend – endota day spa is the spot for all facial, massage, manicure, pedicure and beauty services.

Day spa your Lorne days away.



Opening Hours



| | |
| --- | --- |
| Monday | 9am - 6pm |
| Tuesday | 9am - 6pm |
| Wednesday | 9am - 6pm |
| Thursday | 9am - 6pm |
| Friday | 9am - 6pm |
| Saturday | 9am - 6pm |
| Sunday | 9am - 6pm |
---
endota spa gift vouchers


easy-peasy, everyone-loves-them gift solutions. an organic endota spa treatment. valid at endota spas all over Australia. one perfect for every girl…and guy
Day Spa Packages
---




Splash Out


the ultimate, all-day spa experience. incorporating drenched, endota's standout treatment - soothing footbath, body exfoliant, luxurious tub soak. yoghurt cocoon and full body massage. nourishing organic facial, pedicure and perfect polish manicure. all-natural, all-australian. all-soothing.
5 hours $525 /
$577.50 weekends & public hols


---
the be-all-end-all


4 seriously sublime hours. soothing footbath. body exfoliant. soaksational tub. yoghurt cocoon or hot oil wrap. full body massage to melt muscles. skin-reviving, organic one hour facial and perfect polish pedicure. organic australian ingredients. ahhh-inspiring.
4 hours $440 /
$484 weekends & public hols


---
layabout


be lulled for a morning or afternoon. footbath. full body scrub. warming clay wrap or hot oil body treatment. one hour massage. half hour facial.
2h 30mins $280 /
$308 weekends & public hols


---
endotarama


the organic treatment sampler: billabong footbath, half hour organic facial and
half hour massage.
1h 15mins $140 /
$154 weekends & public hols
with one hour full body massage.
1h 45mins $190 /
$209 weekends & public hols


---
drenched


endota's stand out treatment. a skin-quenching, body-blissing, spa treatment sensation. billabong footbath. honey exfoliants and endota's yoghurt cocoon to soak moisture deep into dry skin. one hour full body massage. sealed with a calming scalp massage.
2 hours $230 /
$253 weekends & public hols


---
well balanced


beaming skin and a brand new outlook…all in under 2 hours. billabong footbath. skin-targeted, certified organic facial. hot towels and rebalancing energy work. hand, scalp and feet massage.
1h 45mins $190 /
$209 weekends & public hols


---
pregnancy pick-me-up


the perfect 'pre-mum' spa package. soak swollen feet in a billabong footbath. bask in a totally safe, nourishing organic endota facial. then love a lush head, neck and shoulder massage.
1h 15mins $160 /
$176 weekends & public hols


---
girls day out


good-as-it-gets spa-going for groups. start with a billabong footbath then choose any 2 treatments: half hour facials, massage, manis, pedis... food and beverages. great for birthdays & hens' parties.
2 hours $190 /
$209 weekends & public hols
or customised group packages
available



Body
---




rapt


a warm embrace with a silky, spa-kling skin afterglow. billabong footbath. scrub & glow mitt to buff away dead skin cells. detoxifying west australian clay cocoon. nourishing organic facial. lilly pilly body moisturising.
1h 15mins $160 /
$176 weekends & public hols
with full body massage.
2 hours $220 /
$242 weekends & public hols


---
scrub + glow


a tickly-good treatment for skin smoother than barry white on valentine's day. billabong footbath. essential oil, organic salt & herb body scrub. all-body lilly pilly moisturiser application. smoooooth.
1 hour $140 /
$154 weekends & public hols
with full body massage.
1hr 45min $220 /
$242 weekends & public hols


---
spa mix


a blissful treatment sampler for the entire body. billabong footbath, half hour organic facial. half hour massage. half hour pedicure.
1h 45mins $200 /
$220 weekends & public hols


---
back + beyond


endota's invigorating back treatment leaves backs feeling beyond brilliant. billabong footbath. detoxifying, deep-cleansing back scrub.
mask. scalp and back massage.
1 hour $120 /
$132 weekends & public hols



Massage
---




relaxation massage


muscle-melting, soul-soothing massage. pick a timeframe. massages of 1 hour or more start with a billabong footbath.
30mins $65 / $71.50 weekends & public hols
45mins $85 / $93.50 weekends & public hols
1 hour $110 / $121 weekends & public hols
1h 30mins $145 / $159 weekends & public hols


---
remedial, deep tissue or pregnancy massage


specialty massage where your body needs it most.
30mins $70 / $77 weekends & public hols
45mins $90 / $99 weekends & public hols
1 hour $120 / $132 weekends & public hols
1h 30mins $160 / $176 weekends & public hols


---
soak on the side


linger longer after your treatment. soak in a tub and savour the spa moment.
30mins $50 /
$55 weekends & public hols



Face
---
endota organic : pure, certified ingredients nourish + rebalance skin
endota organic facial
billabong footbath (only 1 hour plus facials). certified organic facial tailored to your skin type with
customised aromatherapy blend. heavenly hot towels. hand and scalp massage.
30mins $65 / $71.50 w/ends & public hols.
45mins $90 / $99 weekends & public hols
1 hour $105 / $110.50 weekends & public hols
1h 15mins $125 / $137.50 weekends & public hols
---
endota glycolic : active treatments to shed impurities + hydrate skin
peel + go
a smooth skin quick-start: glycolic peel. cooling mask. spf 15 moisturiser application.
30mins $75 /
$82.50 weekends & public hols

spa peel
glycolic treatment meets spa experience. scrub, mask, glycolic peel. nourishing after-mask. scalp massage, spf moisturising.
1 hour $110/
$121 weekends & public hols

fresh start series
a course of treatments for the best glycolic results. glycolic and organic facials treat & nourish skin.
5x30min peels. 1x1h spa peel.
3h 30mins total $430

skin refine series
6x1 hour glycolic spa peels to establish & maintain vibrant skin. includes hydrating natural facials and scalp & hand massage.
6 hours total $630
---
dermalogica: the worlds leading, prescriptive skincare brand
the face treatment
face mapping skin analysis & tailored facial.
30mins $70 / $77 weekends & public hols
1 hour $105 / $110.50 weekends & public hols
1h 15mins $125 / $137.50 weekends & public hols

chromawhite™ treatment
smooths skin tone, refreshes skin, improves barrier protection. with botanicals & aha's.
1h 15mins $145 / $159.50 weekends & public hols

medibac skin™ treatment
a deep cleansing facial. extractions & active ingredients prevent future breakouts.
1h 15mins $145 / $159.50 weekends & public hols

AGE smart™ treatment
firm & regenerate. vitamins & aha's help control biochemical skin ageing triggers.
1h 15mins $145 / $159.50 weekends & public hols

ultracalming™ treatment
serious relief for sensitised skin. targets the triggers behind redness, itching & stinging.
1h 15mins $145 / $159.50 weekends & public hols
Bloke: made for man spa treatments
---




face for blokes


the winning way to smoother skin. come in, post-whiskers. we do all the work. this tailored facial treatment targets specific male skin needs.
1 hour $110 / $121 weekends & public hols


---
bloke got back


an all-back hour to get your back on track. back deepcleansing, exfoliation and detoxifying back mask. back massage to relieve muscular tension.
1 hour $110 / $121 weekends & public hols



hands + feet : soothing soles + finessing fingers in true spa style
---




perfect polish*


the endota express mani/pedi. cuticle care. file. polish.
30mins $65 / $71.50 weekends & public hols


---
mani or pedi


soak. massage. cuticle care. file. polish.
45mins $75 / $82.50 weekends & public hols


---
deluxe spa mani or pedi


soak. massage. mask. cuticle care. file. polish.
1 hour $90 / $99 weekends & public hols


---
billabong footbath


this famous endota foot spa is a serenade for the soles. lulling native peppermint, chamomile
& lemongrass exfoliation. foot massage. toe-tal bliss: feet ache for it.
15mins $30 / $33 weekends & public hols



beauty: salon-standard treatments to tint, tan + tame
---
waxing
half leg $30
full leg $50
half arm $20
full arm $30
underarm $20
bikini $25
g-string $55
brazilian $60
lip + brow $25
upper lip $15
face side $15
chin $10
eyebrow wax + shape $20
chest + stomach from $30
back from $40
---
lashes


lashes and brows, dyed in day spa heaven. plus hand massage.
eyelash tint $25
brow tint $15
lash and brow tint $30
lash tint, brow tint + wax $45


---
organic spray tanning


tandota organic spray tan. derived from walnut shell= and sugar cane. delivers natural-looking, long-lasting colour. for sunkissed skin, shower after shower.
full body application $50
Qualification details
endota spa lorne offers qualified therapists in beauty therapy and remedial masage
---
Service categories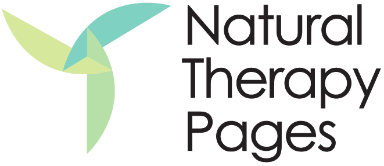 endota spa