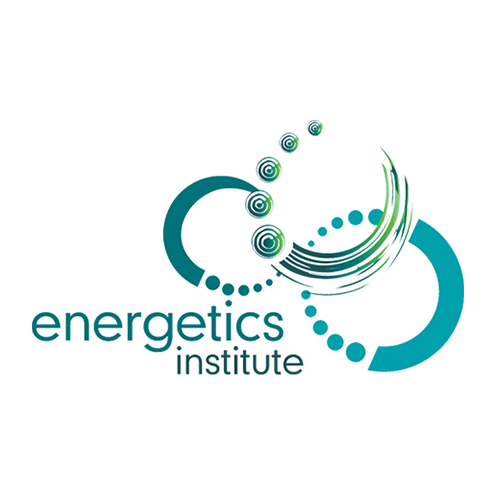 Energetics Institute
Clicking on the Send Me Details Now button opens an enquiry form where you can message Richard & Helena Boyd directly
Send Me Details Now
Heal Your Body, Mind and Emotions using some of the best approaches to Emotional Health and Human Evolution. We are at the forefront of Body Mind Psychotherapy practice and research in Perth, Western Australia WA.
Energetics Institute
Servicing area
Inglewood, Western Australia
---
Focus areas
Bioenergetics
Memory
Life transitions
Subconscious
Posture
Happiness
---
---
Welcome to the Energetics Institute
The Energetics Institute is owned and run by Richard and Helena Boyd in Perth, Western Australia WA. They are fully qualified professional psychotherapists, who provide counselling and psychotherapy to people at all ages and stages of life. They see clients for individual therapy, and also provide couples therapy, relationship therapy, marriage counselling and group therapy. They present talks and courses and publish researched articles on bodymind science as it relates to individuals, couples, groups and organisational life.
Together for over 20 years, they bring wisdom, compassion and humanity to their clients. They can relate to all walks of life, having worked with clients from backgrounds as diverse as teenage homeless to professionals from the corporate world. Both have been immersed in the ways of numerous healing modalities, personal development and spiritual growth for over 20 years.
Richard and Helena Boyd operate holistically enabling their clients to heal and live an enriched life.
Click here to view Richard Boyd's profile
Click here to view Helena Boyd's profile
What services are provided at the Energetics Institute?
At the Energetics Institute, we offer a wholistic approach to clients where the focus is on the inter-relationship between mind, body and emotions. Our objective is to enable clients develop greater self awareness and strengthen their capacity to resolve emotional, personal and relationship issues.
The Energetics Institute uses techniques related to the science and principles of Integrative Body Mind Psychotherapy™ (IBMP), which is primarily based on the underlying principles of Core Energetics, Bioenergetics, Reichian therapy. We provide a comprehensive holistic approach to restore wellness and integration to the whole person on all interconnected levels - body mind, emotions and spirit. Integrative Body Mind Psychotherapy is an experiential and expressive Somatic (body-based) Psychotherapy which draws on the conventional wisdom of modern psychology and mind-body science.
One of the main premises of Integrative Body Mind Psychotherapy is that the body is the subconscious mind and much of the work addresses how beliefs, feelings and the inner life are sustained and reinforced in the body. In childhood, repeated patterns of feelings create specific patterns of muscular tension and weakness in the physical body which relate to trapped emotional memory. These habitual patterns become largely unconscious as we adopt them and then use them later in life to meet our needs. A large component of the therapy involves the safe unblocking and releasing of emotion from the body in order to self-heal both physical and emotional conditions.
Click here to find more about Body Psychotherapy
Click here to find out more about Anxiety and Depression Treatment
Click here to visit Energetics Institute website
Richard Boyd runs a Free Monthly talk on Integrative Body Mind Psychotherapy in Perth, Western Australia.
Please contact him on 0414 897024 if you wish to attend.
What can be treated?
Richard and Helena Boyd help clients to understand the body and mind components and inter-relationship that is present in almost every issue that clients present in therapy. Their work includes but goes beyond effective counselling to healing the root causes of many emotional conditions and physical illnesses. The process powerfully transforms character weaknesses into high energy levels, creativity, happiness, success and pleasure. Deep and long standing positive change is the most remarkable benefit.
We have particular success in treating Depression and Anxiety, as a client who presents with these conditions generally has restriction in the breath and respiratory wave between the thoracic and abdominal cavities of the body. There also tends to be an over-distribution of energy in the head region contributing to worry and stress, and energy depletion or stagnation in the lower half of the body.
Our Body Oriented Psychotherapy techniques often work via the muscular system, which helps to generate vibration and sensation, which is then connected to the downward flow of energy through the body core, into the limbs, and particularly down the legs and feet. This provides the client with a sense of being more alive and energised, yet feeling peaceful and contained, thereby alleviating and healing Depression and Anxiety.
Some of the conditions that can be treated with Body Psychotherapy include:
Addictions
Affairs
Alcohol Abuse and Dependence
Anger Management
Anxiety
Borderline Personality (mild to moderate cases only)
Bruxism (TMJ, Teeth Grinding)
Bullying
Burnout
Childhood Trauma
Chronic Pain
Depression
Early Attachment Issues
Eating Disorders
Emotional and Psychological Abuse
Fertility Difficulties
FIFO Related Stress
Grief
Insomnia and Sleep Issues
Loneliness
Narcissism NPD
Obsessive Compulsive Disorder
Panic Attacks
Parenting
Phobias
Postnatal Depression PND
Relationship Issues
Self Esteem Issues
Separation
Sexual Abuse
Social Anxiety
Stress Management
Trauma and Post Traumatic Stress Disorder (PTSD)
Weight Issues
What services are provided in Perth?
Maybe an experience such as injury, or no confidence or maybe you just shy away from joining a class at an excellent yoga studio near you because you may feel embarrassed not knowing the moves, the asana. At the Yoga Cave Maryanne will help to break down these barriers and help you to develop a personal practise that is planned just for you. To suit your body and its requirements. No matter what the problem that inhibits your movement and breath, a practise can be made and breath will invade like the fresh air it is!
Richard and Helena enable clients to explore their difficulties, using a blend of counselling and psychotherapy in a safe, empathetic and confidential environment.
Richard and Helena run free monthly bodymind science introduction talks and monthly discussion evenings on bodymind topics of interest.
Richard facilitates a Process Group every second and fourth Wednesday evening of every month. This form of Group Therapy gives you the chance to powerfully work on specific issues that you struggle with every day in a supportive group environment.
Richard and Helena work with the medical community on alternative treatment approaches for a number of traditionally challenging medical problems.
Richard incorporates his Tibetan Buddhist and Roman Catholic spiritual realisations into helping clients who present with spiritual crisis or questions of this nature.
Helena incorporates her expertise as a fully trained Shamanic Practitioner with clients undergoing life transitions and those with long standing conditions.
---