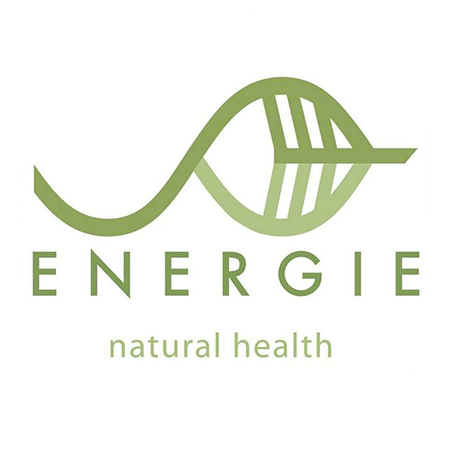 Energie Natural Health
Want to find out my availability, pricing or opening hours? Click on Send Me Details Now to get started.
Send Me Details Now
Clicking on the Send Me Details Now button opens an enquiry form where you can message Tarryn Donnelly directly
Whether you're indulging in some 'me' time or have an injury to address, Energie Natural Health's Massage Therapists can help. 
Energie Natural Health - Hypnotherapy / Bowen Therapy
Servicing area
Bayside, Frankston, Mornington Peninsula and surrounding suburbs
---
Focus areas
Paediatrics
Type 2 diabetes
Cancer management
Eczema
Heart disease
High cholesterol
---
---
Hypnotherapy
Hypnotherapy is a very safe method of healing that has a long history in medical and counselling circles. It has been used in the alleviation of physical and psychological pain, the reduction of anxiety and stress, to help insomnia, to tackle fears and phobias and to assist people to break unhealthy habits such as smoking and overeating to name just a few.
Hypnotherapy is a method of contacting the subconscious mind where up to as many as 95% of decisions are made about a person's health and wellbeing, to find the wiring or automatic settings that result in unwanted behaviours, habits, self-imposed and inherited limitations, and to release and replace them with the desired change. It is a process of regaining conscious control of one's health and life once again.
What to expect in your session:
The session begins with a comprehensive consultation to evaluate the particular issue the client wishes to address. The client is then guided into state of hypnosis which is similar to a daydream state where the client is fully aware and focused. The state is both relaxing to the body and mind. In this process the hypnotherapist and client work together to achieve the desired change or outcome. Most issues require between 3-6 sessions depending on the condition to be addressed.
The first session including the assessment lasts about 1.5hrs with follow up sessions lasting about 1-1.5hrs as required.
Conditions treated include:
Quit Smoking.
Weight Loss
Anxiety issues
Stress Management
Sleep Disorders
Fears and Phobias
Pain Management
Confidence
Complimentary assistance for autoimmune disorders.
---
Bowen Therapy
Bowen Therapy is a soft tissue therapy that is applied to the body in series of moves performed in a specific sequence to provide relief from a variety of physical conditions. The moves are designed to assist in restoring the body back to health and balance. Bowen therapy differs from massage therapy in that the moves are performed across the soft tissue of the body – the fascia, muscles, tendons and ligaments instead of along the soft tissue of the body as in massage. Bowen has the added benefit of re-aligning the soft tissue of the body which further helps to address and relieve acute and chronic conditions of the body. Bowen is an holistic treatment that can be used for everyone from the new born to pregnant women and the elderly.
What to expect in your session:
The session begins with a comprehensive client assessment to evaluate the client's current state of health, flexibility and mobility. A treatment plan is then prepared to address the condition or issue. The client is then treated through light, non-slip clothing (preferably cotton). Bowen moves and sequences are performed on both the back and front of the client's body with the client usually lying on a massage table. The treatment may include some designated short resting periods to allow the body to re-align and adjust. The treatment aims to provide the body with long term relief from pain and discomfort and ease the body back into a state of balance.
The session including the assessment lasts about 55mins- 1hr.
Conditions treated include:
Head, neck and shoulder tension and pain.
Back pain
Sciatica
Sports and accident injuries
Scoliosis
Carpal Tunnel Syndrome
Fatigue
Respiratory issues and asthma
Digestive disorders
Hormonal disorders
Menstrual Pain
Stress
---
Massage
Sports Massage
Remedial Massage
Pregnancy Massage
Hot Stone Massage
Myofascial Cupping
Your Massage Therapist may give you a quick postural assessment to ascertain whether any areas of your body are being compromised, ensuring you receive the outcome you seek from your Massage.
Massage can help relieve postural aches and strains related to repetitive actions such as sporting injuries, or computer, laptop, smart phone or tablet use. Society demands us to spend more time seated in front of technology, which predisposes people to back, neck and shoulder issues. Booking a Massage can help to relieve your aches and pains and address any postural concerns.
Massage can help bring relief to the following conditions:
Carpal tunnel syndrome
Muscle tension in back, neck, arms and legs
Achilles tendinopathy
Stress & anxiety
Muscle strains
Sprains
Fibromyalgia
Whiplash
Shin splints
Knee pain inc. Patella tracking
Rotator cuff injuries
Plantar fasciitis
Over use injuries
Headaches
Aches and pains
Sciatica
Regular Massage Therapy offers the following benefits:
Improves sleep quality
Enhances relaxation by reducing stress and anxiety
Enhance blood circulation
Helps remove toxins from the body
Promotes lymph circulation
Decreases pain
Relieves muscle tension
Can improve your flexibility
---
For more information or to book a Massage Therapy, call, visit the Energie Natural Health website or click on one of the buttons below to instantly message us.
---