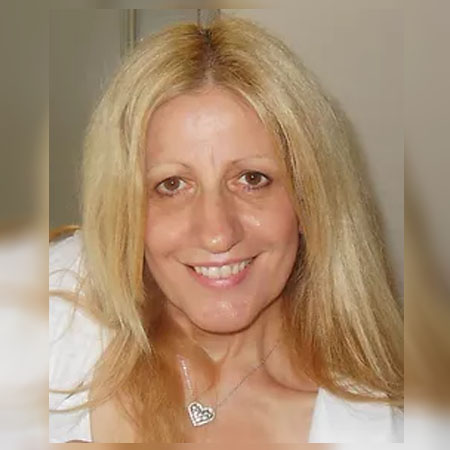 Clicking on the Send Me Details Now button opens an enquiry form where you can message Enhance Your Life Counselling directly
Send Me Details Now
You may have years of emotional struggle, have lost your self-esteem or self-confidence because of a tough time, be in a daze and overthinking. Anne can guide you through those difficult times and get you out of those dark places. Be empowered as you take steps toward self-discovery. Book today!
Holistic Counsellor
Servicing area
Online & Face to face.
---
Focus areas
Wellbeing
Love
Anger management
Stress Management
Loss
Anger
---
---
With her years of professional experience using a non-judgemental holistic approach, Anne has helped others open doors to inner freedom and emotional healing.
Many of her clients have benefited from her counselling style by understanding emotional struggles and fears they may not have realised or experienced before.
As Anne believes, "Challenges can often be approached as stepping stones and by enlightenment can be transformed into personal empowerment."
By adopting a new perspective, we can gain greater clarity and direction. With genuine care and empathy, Anne offers her clients a safe environment in which they matter most.
When you choose the path of counselling through Enhance your Life Counselling, changes take place immediately!
Not only will you find comfort in talking about the issues that have arisen, but you also notice that no matter how big or how small the problem may be, it often just takes the right door to open for you to realise that healing has begun!
Services Offered
Counselling Sessions
In counselling, each person experiences a life-changing, enriched, empowered journey.
Your sessions with Anne will help you resolve any issues you are facing, as she offers an intuitive and caring approach. Together, you can focus on your unique needs while working as a team.
She can help you learn new skills and tools to maximise your life.
Anne specialises in:
Depression
Anxiety
Stress management
Relationship challenges
Self-awareness and self-esteem
Personal growth and development
Anger management
Grief and loss
Conflict management
Leadership capabilities
Youth psychological issues
As Anne uses a variety of valuable tools to facilitate connection with your inner self, you will ultimately be guided to a better understanding of your personal journey.
Using her years of experience and training, Anne is dedicated to giving you the chance to improve your life in ways that previously seemed impossible!
Testimonials from Anne's Previous Clients
"I didn't realise that I had held a lot of things in for over 30 years! Through Anne's guidance I slowly let things out, which I must admit had never cried so much in my life. She was always positive in her communication, which was fantastic, and she certainly made me think. It was exactly what I needed at the time as I was exhausted and suffered burn-out. I always felt better after each session. The healing worked. I am back to my normal self. I would advise anyone needing someone to talk to, Anne is the lady. She will try and help you in any way and doesn't judge you" - Mariana
"I can honestly say that after my first session with Anne I felt confident that I was in the right direction to getting through a tough time in my life. I felt incredibly comfortable in every session, and from my time with her, I have found a new sense of hope and understanding for myself. Thank you Anne" - Sarah
If you're committed to making changes and understanding yourself better, please reach out to Anne by phone or email.
---