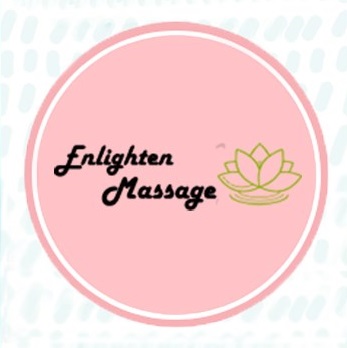 Enlighten Massage
Clicking on the Send Me Details Now button opens an enquiry form where you can message James Ly directly
Send Me Details Now
Look brighter with more energy, feel more alive without the pain and live healthier with better habit advices. Get comprehensive massages that targets problem areas for lasting results and after care advice to keep you out of trouble and into good habits. The root causes of bodily discomforts comes from the daily habits that we are not aware we are doing. The things that we are doing too much of or not enough of that creates the imbalance which causes musculoskeletal illness.
Enlighten Massage- A Comprehensive Massage Therapy
Servicing area
Stafford & Brisbane QLD
---
Focus areas
Tight muscles
Relaxation
Circulation
Frozen shoulder
Anxiety
Muscle pain
---
---
Indulge in a Therapeutic Massage
Here at Enlighten Massage in Stafford, Brisbane, we agree that no two bodies are ever alike.
What works for you might not work for others, so we have different kinds of massage techniques that address everybody's needs.
We use powerful massage sequences to repair damaged muscles, relieve you of pain, and improve your overall health.
Our popular services include the following:
Cupping
A form of oriental medicine that sucks out toxins from the body. It is done by placing cups on the skin that serve as the suction.
Benefits of Cupping
Promotes healthy skin
Relieves muscle pain
Increases blood circulation
Rates
30 min - $50
60 min - $80
30 min Cupping + 30 min massage - $90
Cupping + dry needling - $90
Dry Needling
A modern treatment for muscular problems. It involves the insertion of thin needles into the skin, targeting the trigger points. These are localised bumps formed in your muscles that restrict movement.
Benefits of Dry Needling
Eases muscle tension
Improves circulation
Increases mobility
Relieves migraines
Rates
30 min - $40
45 min - $60
60 min - $80
30 min dry needling + 30 min massage $90
Reflexology
A form of relaxing therapy that involves the application of pressure on the hands and feet because their reflex points correspond with the internal organs.
Benefits of Reflexology
Promotes relaxation
Reduces stress
Improves the internal organs
Rates
(List includes foot scrub)
30 min - $45
45 min - $60
60 min - $70
30 min + 30 min massage - $75
30 min facial - $45
45 min facial (includes hand+scalp massage) - $60
Remedial Massage
Aims to correct problem areas in your body by detecting the damaged muscles. It is performed with gentle strokes or with more pressure if this is what's required to address the targeted area.
Benefits of Remedial Massage
Improves skin tone
Reduces stress
Relaxes tight muscles
Aids the digestive system
Rates
30 min - $50
45 min - $70
1 hr - $80
90 min - $115
120 min - $160
Deep Tissue Massage
Involves a lot of pressure with the fingers as it aims to restore injured muscles that cause body pain.
Benefits of Deep Tissue Massage
Relieves chronic pain
Helps manage stress
Lowers blood pressure
Rates
30 min - $50
60 min - $80
90 min - $110
120 min - $140
Relaxation Massage
The ideal form of therapy for achieving deep rest and helps de-stress. Our therapist applies gentle strokes on the body to free the mind of worries.
Benefits of Relaxation Massage
Improves blood circulation
Promotes healthy skin
Manages stress
Improves digestive system
Rates
20 min - $30
30 min - $40
40 min - $50
50 min - $60
60 min - $75
Thai Massage
A therapy session that involves a sequence of movements. It's synonymous with yoga except that the therapist will be the one stretching and bending your body.
Benefits of Thai Massage
Increases flexibility
Improves blood circulation
Relieves pain and headache
Increases energy levels
Rates
30 min - $50
60 min - $80
Other Services
Oil Thai Massage
Involves gentler strokes than the traditional Thai massage, which doesn't require the use of warm oil.
Benefits of Oil Thai Massage
Promotes relaxation
Improves blood circulation
Softens the skin
Relaxes the body
Calms the mind
Rates
30 min - $50
60 min - $80
Sports Massage
Aimed at athletes or anyone who engages in sports and sustains injuries during their games. Our therapist performs deep pressure and gentle strokes alternately.
Benefits of Sports Massage
Relieves pain
Reduces anxiety
Speeds up healing or recovery
Relaxation-Whole Body Massage
Targets all areas of the body and involves a variety of sequences starting from the head and neck all the way to the legs and feet.
Benefits of Relaxation-Whole Body Massage
Soothes aching muscles
Improves emotional well-being
Boosts relaxation
Rates
60 min - $75
90 min - $105
120 min - $140
You can also avail of our 90-minute packages
60 min massage & 30 min facial - $105
60 min massage & 30 min foot reflexology massage - $105
60 min massage & back exfoliation scrub - $105
60 min massage & 30 min hot stone treatment - $109
Our Deluxe Package 120 min includes 60 min massage + 30 min reflexology + 30 min facial treatment $145.
Are you ready to indulge? Request a booking and let's start boosting your physical, mental and emotional well-being.
A comprehensive plan to help you achieve better health. Targeting troubled areas, and using combination of techniques and styles to recondition the muscles in order to acquire the desired results.
Flame cupping or plastic cupping
We're open 7 days.
| | | | |
| --- | --- | --- | --- |
| Monday | 9:00 am | To | 5:00 pm |
| Tuesday | 9:00 am | To | 5:00 pm |
| Wednesday | 9:00 am | To | 5:00 pm |
| Thursday | 9:00 am | To | 5:00 pm |
| Friday | 9:00 am | To | 5:00 pm |
| Saturday | 9:00 am | To | 5:00 pm |
| Sunday | 10:00 am | To | 4:00 pm |
Qualifications
Remedial Massage Therapist
Diploma In Remedial Massage (HLT50302)
---