Ensha Reiya
Servicing area: Brisbane QLD, Australia. Distance, Phone & Skype Sessions Globally.
Pellowah
Mentoring
Intuitive energy healing
...
Want to find out my availability, pricing or opening hours? Click on Send Me Details Now to get started.
Clicking on the Send Me Details Now button opens an enquiry form where you can message Ensha Reiya directly.
Pellowah Energy Healing
Simple Powerful & Effective
In Person or Over Distance
Pellowah Healing, Intuitive Mentoring, Reiki, Spiritual Guidance, Workshops
---
Pellowah means "radical shift in consciousness" and is a Simple, Powerful and Effective way to increase the capacity for positive lasting change in your life.
Pellowah Healing can be done in person or over distance.
Some of the benefits of receiving a Pellowah Healing
When having a healing prior to a serious operation, clients come out of the operation feeling, healthy, well, optimistic and full of life, recovery time has been greatly reduced.
Pellowah calms the emotions, clears the mind and brings about a greater feeling of inner peace, inner strength and inner confidence.
Pellowah helps with overcoming the road blocks of fear, self-doubt, anxiety and depression.
Through Pellowah you can experience a new expanded perception and a more objective understanding and outlook on life. Importantly, through this you are able to make choices which take you to greater heights and levels in your life.
Pellowah brings about an expansion in consciousness leaving you with a feeling of connection and well-being that seems to last and in fact gets stronger as time goes by.
Pellowah was brought through for the purpose of enlightenment the healing effects are ownderful by-product of the "shift in consciousness".
Your Pellowah Healing
How it all works – You lay on the massage table fully clothed for a period of approximately one hour, the practitioner moves her/his hands above your body channeling the Pellowah Energy, the energy works on all levels going to where it is most needed. When your healing is complete the practitioner will indicate this by tapping you on the shoulder you may rest on the table for as long as you need too. Following your healing the practitioner will remind you to keep up your water intake especially over the next 24 hours as this helps to facilitate the healing.
If you would like to share what you experienced during your healing, the practitioner will simply listen without making any comments. The reason being that the Pellowah Energy will bring to you any realisations or awareness you need without any well-meaning assistance or input from the practitioner. Generally speaking you will have a new lightness and feeling of peace after your treatment.
Each healing is a totally unique experience. To obtain the full benefits of a Pellowah Healing session we recommend the following.
Do not have any have any alcohol or illicit drugs for 24 hours after the healing as this may interfere with the Pellowah Healing and you may not receive the full benefits.
Drinking a lot of water after your Pellowah Healing will enhance the changes going on within your body.
Not only do I go to Ensha when I am feeling overwhelmed and drained I also seek her healings when I am feeling uplifted. The last time I did this my life's purpose become even clearer and I found myself feeling more at home within my skin. I came away knowing that I was on the right path, all along I was on the right path, I just didn't always see it and Ensha guided me towards this knowing. These Pellowah healings are SO powerful, I think everyone should take up the opportunity to spend time with this amazing lady. I recommend her to family and friends. Lena James – Yellow Room Reiki and Crystals
At first the shifts I experienced were subtle, though slowly I felt not only stronger but much clearer in my mind, the obstacles (and over analyzing) I had been doing lifted away. Finally I am able to trust my instinct and take the actions to create a more fulfilling life.Pellowah absolutely brings about a leap in consciousness –Thanks Ensha Joe. Engineering
My marriage was rocky and I felt the whole world was against me. I felt I couldn't make my marriage work and felt I didn't have the strength to leave. The suggestion was made to me to consider a Pellowa Healing. A what, I was new to the spiritual field so I didn't understand at all. I looked into it and asked lots and lots of questions. I seemed it wouldn't hurt and at the point in my life I would try anything. I had one then two then three. I felt on top of the world. I felt more together, more calm, more courage and more strength then I had ever felt. I then signed up for a Pellowah Workshop. Annon
Cross personal bridges more quickly and more easily. Phenomenal fast tracked growth. M.A Property Management.
Allows you to see challenges objectively and from a distance rather than being immersed in them. – Sandra R Seminars and Training
Pellowah FAQ'S
The original purpose of Pellowah was to Shift the Consciousness of Humanity, the healing benefits of Pellowah are a wonderful byproduct of the "Shift In Consciousness" Pellowah brings.
Where does Pellowah come from? This energy come directly from Divine Source, there is no middle man.
Can Pellowah be done over distance? Yes Pellowah works just as well over distance. The person receiving the healing needs to lay down quietly for a period of 1 hour.
Can pellowah be done on an unborn child? Yes
What are the results of the healing? The benefits of Pellowah are on all levels, physical, emotional and spiritual. Pellowah calms the emotions, clears the mind and brings about a greater feeling of inner peace, inner strength and inner confidence.
Do you need to be a Practitioner or have any previos experience with energy healing to attend s Pellowah Workshop and receive the Attunements ? No, Pellowah was channeled to "Shift the Consciousness of Humanity". Anyone can learn this amazing form of energy work, most people who attend the workships do so for their own personal and spiritual growth and expansion.
Is the healing Angelic? No. The energy comes from the purest of Divine Source. The Angelic name is the highest and closest vibration to where and what the energy does.
---
For further details on Pellowah Healing with Ensha please visit enshareiya.com or pellowahhealingandtraining.com or make an enquiry on m 0409 040 283
---
Qualification details
---
Cert Pellowah Healing Level 1 & 2
Cert Pellowah Trainer Level 3
Cert Past Life Assimilation
Cert Arbah Healing
Cert Reiki Master Teacher
Cert Codes For Change & Acceleration Trainer


---
Service categories
This practitioner provides online consults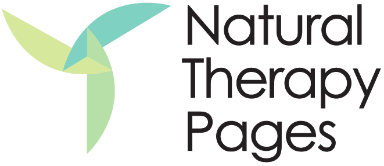 Ensha Reiya