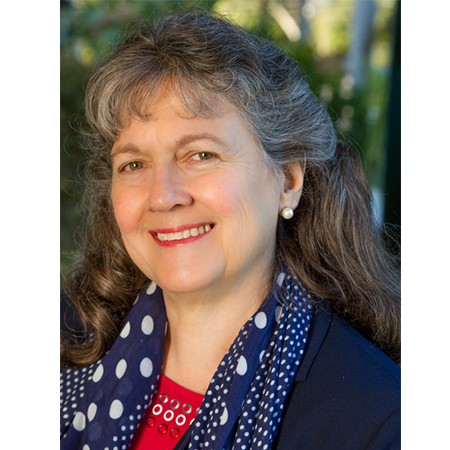 Enza Lyons
Clicking on the Send Me Details Now button opens an enquiry form where you can message Enza Lyons directly
Send Me Details Now
Are you burdened by: stress, anxiety or depression concerned about memory loss, concentration problems fatigue work or sports injury rehabilitation head, neck, shoulders and back pain relief allergies and skin irritations...
Experience Kinesiology for Pain Relief & Stress Management
Servicing area
Consultations and Brain Gym workshops via Zoom Australia-Wide and in person Brisbane, North Lakes and surrounding areas.
---
Focus areas
Disabilities
Facelifts
Fears
Mental health
Depression
Memory problems
---
"Kinesiology techniques resolves trauma and stress in the body and mind by releasing a life time of emotional burden and physical pain... improve posture and well-being...allowing a person to move forward in life"
---
Do you want to put an end to frustrations and finally start working on really solving the challenges?
Many of my clients have achieved balanced health & well-being through Kinesiology...
I assist people who are stuck, they are frustrated because they know what they want and are totally fed up with not being able to do it. They feel disconnected and just want to enjoy their life again. I help them stop struggling and get back on track so they feel back in charge and have the confidence to create their life the way they want to. I assist them to do that really quickly... they start feeling better from our very first session... Phone
Enza Lyons now on 0413 697 692 or Request a booking online...
*Ask about my FREE OFFER 20 minute Phone Consultation...
Kinesiology Consultations for Pain Relief and Stress Management
The One-on-one sessions provide personalised Kinesiology consultations (combined with many modalities of natural therapy) are ideal for those dealing with specific challenges. In the natural health field using Kinesiology, muscle testing is used to detect and release imbalances or stresses in the body which may relate to family situations, relationships, nutrition, learning difficulties, sleep patterns or injuries.
Accumulated anxiety, sadness and frustration can become locked into our muscles and block our innate and powerful capacity for healing and learning. We work with the body to dissolve these blocks and enable the body to resume its natural state of structural, chemical and emotional balance.
Kinesiology may improve mental, emotional and physical health. We can address many physical and behavioural stress related conditions; these include:
headaches, back and body pains
phobias
anxiety
self-sabotaging behaviours
depression
moody and inappropriate behaviours
repetitive or chronic injuries
fatigue
stress
mental health issues, insomnia and restlessness
grief and loss
hormonal imbalances
learning difficulties
weight issues
low self-esteem
lack of direction in life
enable you to reach your dreams and goals
and many more physical, emotional and neurological issues
At our practice, we use mind-body stress reduction techniques that uses a method of finding and removing neurological imbalances related to the physiological effect of unresolved stress. Muscle testing is used to find the stuck, negatively charged emotion stored in the body and release the physiological response to the emotion. Muscle testing is non-invasive, and does not require machines or complex diagnostic tools. It assists us to understand ourselves and others, and often gives immediate answers to deep or unanswered and difficult questions.
Many of my clients say that after a personal one-on-one session, they feel:
Increased energy toward your life
Self confident and happier
Improved sleep patterns
Posture aligned
Feeling of lightness and ease
Mental Clarity and focus
Improved immunity, digestion and absorption of nutrients from foods
Understand yourself on a deeper level
Gain a sense of direction and purpose
Better physical performance at work and sports
A feeling of lightness and ease
The good news is about brain plasticity. Research thought once the brain damage was done it could not be undone. New technology today through MRI, PET and CAT scans shows the brain's unique regeneration where blighted areas of the brain can be brought back to life.
My clients feel younger and become physically recharged...
A person may achieve a mental condition referring as "twenty-first-century mind" a mind that knows how to continually regenerate itself. The brain regeneration program includes nutritional and mental, mind and body exercises to reduce stress and improve focus, memory, coordination, balance and learning.
Our programs assists stressed busy mothers, high stress managers and employees, people experiencing anxiety, depression, strokes and pain from injuries.
The healing ability of our brain and body is miraculous.
What Clients Are Saying!
"Interaction in the family has been enhanced!! There is harmony where once there was discord. I am able to express with calm confidence the way to handle issues as I see it, and these suggestions are being welcomed and discussed."— Roberta, Mother
"I have experienced stress-related depression, panic and anxiety attacks, poor concentration, memory problems, mood changes, and hormonal problems over a number of years. After an initial appointment with stress release techniques and Brain Gym exercises, I feel much more relaxed, and more able to face new challenges and experiences. I encourage others to seek out this pleasant and enjoyable treatment. Thank you Enza."- Rose Anne
Improved Health
"I have been very sick for 8 years. I could not eat any food, whatever I ate or drank I would vomit and have continuous diarrhoea, and in a lot of pain in my stomach and chest. I had no energy and was very weak. I have food intolerances, irritable bowel syndrome and lactose intolerance.
I was put on a strict elimination diet, low gluten, low lactose, low salicylates, low additive, no milk, no wheat. So that did not leave me much to eat. I lived like that for 3 years. Then I tried a Herbalist and got myself in a real bad way. Then I saw Enza and I immediately felt the results after the session. Since I have seen Enza I have had very good results. I can just about eat anything and I am in no pain and the food is staying in, I don't vomit and diarrhoea is under control I feel real good, a lot better than I have been for years. Thank you Enza." A., Upholstery Machinist
My anxiety attacks stopped
"When I came to see Enza I was very stressed, couldn't think clearly, felt depressed and had anxiety attacks. I noticed an improvement after the first session and there was a dramatic change in the sixth session. My anxiety attacks stopped. I felt more confident with myself in how to deal with my problems. I am more confident in dealing with all my personal challenges with work, family and relationships. Thank you so much! " Hanif, Special Needs Teacher
Ladies! Discover how you can break all the ageing myths and stay alert, healthy and vibrant beyond 50...
Ever feel like you are having a few too many struggles as you hit midlife? You know things like loss of mental clarity, energy, anxiety, health, unwanted extra kilos. When we hit premenopause, we are in for a loss of issues we may not have had to deal with before. There are physiological events at this time in life, along with the demanding lifestyles most of us lead, it is easy to feel overwhelmed, depressed or defeated.
The GOOD NEWS is there are effective solutions. One of the fastest ways is to take charge of your life and reach your goals is to partner with your own personal Wellness Coach.
---
Contact Enza Lyons for an appointment to improve your health, bring balance and harmony into your life...phone now on... 0413 697 692.
Look younger, enjoy deeper relaxation & higher energy levels
Your face actually mirrors the passing years and tells others the story of your life. In a modern, Western world, there is no escaping stress, which bereaves from many different directions – do you know anyone who has a perfect life? The Facial Muscle Release massage assists in removing stress and trauma from the face and whole body. It is a gentle muscle release techniques that remove tension and tight muscles on the face.
This natural face lift may assist you to improve your mental, emotional and physical health. We address many physical and behavioural stress related conditions which include
headaches and body pains
anxiety
self-sabotaging behaviours
depression
moodiness
fatigue stress
insomnia
grief and loss and more...
This technique is a gentle way to release emotions held in the face muscles. You will feel different. You will feel more relaxed, better organised, increased mental clarity, understand yourself on a deeper level, gain a sense of direction and purpose.
FEEL GOOD! LOOK GOOD! WITHOUT ARTIFICIAL AIDS.
By working locally on the face, a global effect is achieved, spreading through the mind, the body and the spirit. Clients have found it has released neck, head and back pain and have become more relaxed and energised. You will make a shift from low energy to higher energy.
There are two aspects to the process of this technique. The first is to locate the primary restriction causing the problem. The second is to encourage this restriction to release. Rather than pushing or manipulating the body into a set or correct position, the gentle muscle release technique assists the body to release its own restrictions.
What pain would you like to release today?
Stress comes from family situations, relationships, career, finances, health, environment, beliefs, and sleep patterns. The repeated disappointments, frustration, losses, fears and anxieties, live in the muscles of our face and body causing tension, aches and pain. Trauma can be physical, like a car accident, a fall on the steps or a difficult birth. Trauma can be emotional like a deep shock, prolonged unhappiness or witnessing violence.
Even a good facial make-up for women cannot hide tiredness, sadness, frustration and all the other emotions that make up our daily lot. A Facial Muscle Release massage, however, will release old muscle patterns restoring elasticity to connective tissue. Joy and gladness live in muscles too.
What my clients are saying!
"A most enjoyable, therapeutic and beneficial experience on many levels. My face has more tone, I am feeling very relaxed, have been on the go all week and my eyesight is improved." E.M., Teacher
"I no longer experience migraines which I used to get every 3 to 4 weeks and my back feels great, which had been a problem for around a year." Business Owner
"A new and interesting way for changing negative patterns and a wonderful tool for all ages in stress management" K.S., Massage Therapist
"Anxiety has plagued me all my life and I feel free of this. I have moved from a position of fear, anger, anxiety and grief to one of calm serenity, peace, confidence and joy." G.S., Invester
---
What pain or muscle tension would you like to release today? Look younger, feel relaxed, reduce pain and increase energy levels ... contact Enza now for an appointment on 0413697692
Qualifications
Certified Wellness Coach
Licensed Brain Gym Teacher B.G.A
Education Support Teacher
Rhythmic Movement Trained
Workplace Wellness Practitioner
Experienced Stress and Pain Management Practitioner
Whole Brain Learning Skills Practitioner
Child Development Practitioner (CDP)
Posture & Movement Therapy Practitioner
Registered Kinesiologist A.K.A
Certificate In Community Services
Professional Membership
Australian Kinesiology Association
Brain Gym® Australia
---