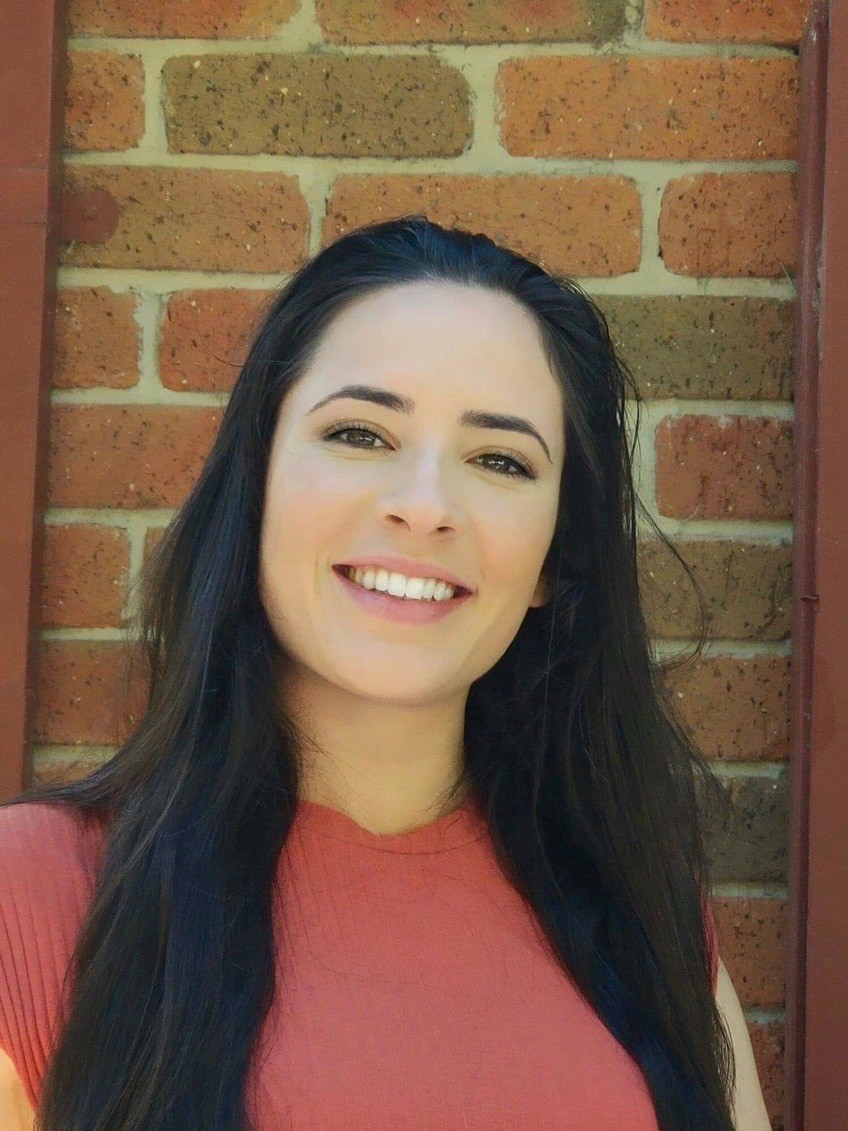 Want to find out my availability, pricing or opening hours? Click on Send Me Details Now to get started.
Send Me Details Now
Clicking on the Send Me Details Now button opens an enquiry form where you can message Erin Romanin directly
As with most things in life, health thrives when it is balanced. Therefore, establishing a healthy lifestyle going forward is essential, not just for a set period of time. Be empowered and in control as Erin helps you understand your health concerns and priorities. Book a consultation today!
Clinical Nutritionist
---
Focus areas
Lifestyle
Herbalist
Wellness
Joy
Holistic practitioner
Conception
---
---
Throughout her practice, Erin has experience treating diseases ranging from arthritis to mental health to preconception care, diabetes to general healthcare and wellness.
She enjoys working with all patients, but after suffering from Inflammatory Bowel Disease herself, she became passionate about gut health.
Her passion for gut health and nutrition will help you identify your triggers, and provide nutritional support and management.
Through her holistic approach to health, she learned the value of taking a multi-modal approach.
If you have a GP, osteopath, herbalist, counsellor, personal trainer or any other health professional, she would be more than happy to work with them to optimise your wellness.
Currently, she owns an equestrian property on the Mornington Peninsula and has worked alongside equestrian athletes to improve their health and performance.
As an equestrian herself, she understands the importance of dietary intake for performance and recovery.
Erin specialises in:
Nutrigenomic Testing
Nutritional Medicine
Inflammatory Bowel Disease
Digestive Health
Consultations are offered through Telehealth, Zoom, or phone, with some private health care providers providing rebates.
Services Offered
Nutritional Medicine
Nutritional Medicine is a science-based, holistic approach to health.
This involves integrating a person's lifestyle choices, diet, genetic makeup, and environmental factors and how they affect health.
Nutrition medicine uses lifestyle, dietary, environmental and nutraceutical changes to eliminate or manage health conditions and diseases.
Initial Consultation
During the initial consultation, Erin will go over your entire health history with you and help you discover why you are experiencing symptoms.
With a holistic view of health, nutritional medicine considers all aspects of an individual's current and past health, lifestyle, and dietary choices to understand current health.
A healthy lifestyle plan will be developed based on the needs of each individual. The goal here is to provide you with motivation for a healthier life while helping you understand the course of treatment and priorities.
Treatment options may include:
Dietary Planning
Nutraceutical Prescriptions
Lifestyle Changes
Testing
Return Consultation
The health of each individual is complex, so understanding the cause and achieving optimum wellness may not take just one session.
Most people need multiple follow-up consultations because the changes and results vary from person to person.
During a return consultation, Erin will discuss the previous prescription and any changes or progressions in your health.
Pathology or test results will be discussed in these consultations as well.
Consultations can vary from every two to twelve weeks depending on severity and case.
Remember, your health is a journey and a work in progress; one consultation may not answer all your questions.
Pricing
Initial consultation, 1 hour - $145
Return consultation, 30 minutes - $75
Acute consultation, 15 minutes - $55
Send Erin a message online to learn more about her services or to schedule a consultation.
Initial Nutrition Consultation
1hr
Nutrition
Wellness Coaching
Nutrition Online
Wellness Coaching Online
During the initial consultation we will unpack your whole health history and get to the root cause of why you are experiencing symptoms. As nutritional medicine has a holistic view on health, we take into account all aspects of the individuals current and
Return Nutrition Consultation
30min
Nutrition
Wellness Coaching
Nutrition Online
Wellness Coaching Online
As each individuals' health is complex, it rarely takes one consultation to understand the cause and achieve optimum health and wellness. Multiple follow-up consultations are needed in most cases, as changes and results can vary depending on the individua
Qualifications
Degree In Nutritional Medicine
Professional Membership
ANTA - Australian Natural Therapists Association
---