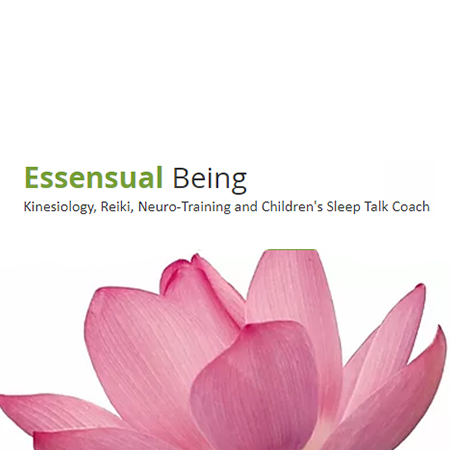 Essensual Being
Clicking on the Send Me Details Now button opens an enquiry form where you can message Marina Fick directly
Send Me Details Now
You Have The Power To Heal Yourself & You Are The Master Of Your Destiny So Let Me Show You How To Create A Joyful Life Of Quality, Vibrant Health & Wellbeing - Body, Mind And Soul Please refer to the FEES page for current fees on services offered
About Marina
Servicing area
Online Service Only
---
Focus areas
Joy
Physical health
Love
Spiritual guidance
Physical pain
Pain relief
---
---
If you've had this sense of not feeling right recently or for some time now and you're feeling stuck and elusive as to how to make the changes and forward movement knowing deep within there is something better for you and yet there is this feeling of discontent unhappiness, depression or lack of fulfilment or simply you just wanting to feel well and vibrant. If you feel ready and willing to dive deep and make the changes necessary to really move forward and create positive changes, discovering and/or reconnecting with your true calling/purpose in life and living your dreams and you want to feel and experience the natural and amazing state of joy and fulfilment , peace and success in the areas of life you feel are out of balance and is your birthright. Let me take you on a journey and facilitate you to deeply reconnect to your true essence and live a richly fulfilling happy and successful life and state of wellbeing and health. When we discover and connect with who we really are and our true essence and remain centred and aligned there, that's where the Magic happens and transformation occurs with more lasting results, feeling empowered and having the energy and clarity to move forward into the direction of your heart's dreams and deeper calling. Believing in yourself and your dreams that are never too big is the key to aligning to your true Self and higher purpose in life because that is where the ease, flow, abundance, deep fulfilment and joy happens and comes to you gracefully, easily and greater speed. This will give you a sense of empowerment feeling so connected and in tune with the greater power, benevolence and support from the Universe. If you feel like you are ready for this powerful and positive change to create your own heaven on Earth and simply feeling more fully alive, free and successful in life, please contact me on the details above to move forward NOW in your life.
---
Marina is a qualified Kinesiology practitioner with 25 years experience and a member of the Australian Institute of Kinesiology in Victoria (A.I.K.) Marina is gentle, loving, authentic in her approach, offering practical and genuine guidance and advice. This will empower you and propel you forward in the direction that not only you but others benefit from , so every body wins.
---
Make You, Your Health & Wellbeing A Priority Today And Watch Yourself Transform And Improve You & Your Life In Ways You Only Dreamt Of.....
---
Services On Offer
Make you, your health & wellbeing a prority today! Watch yourself transform and improve you & your life in ways you only dream of. Marina can help by utilising a range of services,
including:
Kinesiology
Reiki
SleepTalk For Children
Spiritual Personal Guidance
---
Testimonials
"My experience of Kinesiology has been both interesting and rewarding.
I went to see Marina without any previous experience in this healing modality and found her to be genuinely very caring and totally professional in her work.

I also found Marina goes deeply into issues and gets to the very core and releasing issues that I didn't ever know were problems. I discovered that Kinesiology can be used to heal so many different things – from physical pain to emotional issues. In fact, I feel that Kinesiology will be helpful in many and varied health problems.

I am very grateful to Marina for all the help and healing she has given to me. I will continue to use Kinesiology as a vital part of my program of well-being.

Thank you Marina."
- Teresa Zam, Knox , Vic.

"I am honoured to comment on the beautiful sessions you have provided me over the past several years.

The energetic balancing and subsequent healing that occurs has taken me on a journey of self-discovery, likened to peeling away the layers of an onion.

This has provided me the opportunity to release blockages both physically, mentally and emotionally that no longer serve my highest purpose - leaving me with a greater sense of well-being and empowerment which allows me to lead a more fulfilling life."
- Vivien Nadalin, Melbourne, Vic.

"Marina is that rare individual we call 'a gifted healer'. The gentleness & whimsy that she combines with a great spiritual depth have helped me obtain extraordinary results. If you are looking for a superbly talented Kinesiologist Marina should be high on your list."
- Ian Johnston, Boronia, Vic.

"A remarkable healer. My whole being has been transformed as emotional block after emotional block has been released. A natural receiver of higher energies, Marina uses her skills with a combination of inner guidance and kinergetic skills to diagnose and bring about true healing on every level of one's being."
- Sue Von Hesse, Belgrave ,Vic

"Do you know what it feels like to be lost or to be going in circles and then suddenly the way ahead becomes clear and simple? This is how I felt many times and with Marina's guidance, love and support, I have now become the butterfly emerging from the cocoon.
Thanks for Marina for accepting the challenge of healing and helping me to clear all those tangled belief systems."
- Veronica Hayes, Melbourne,Vic
---
For more information about the best services for your needs or to organise an appointment - Please refer to contact details above!
Qualifications
Professional Kinesiologist
Goulding SleepTalk ® Consultant
Professional Membership
Australian Institute of Kinesiologists Ltd