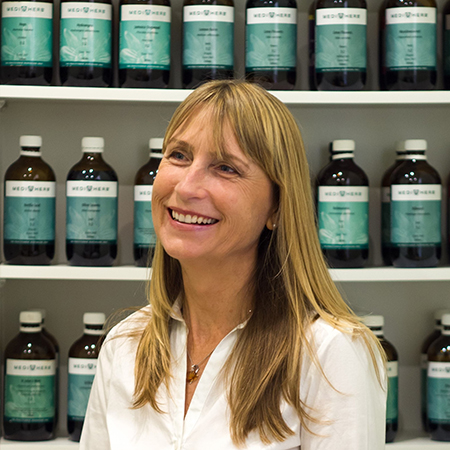 Clicking on the Send Me Details Now button opens an enquiry form where you can message Estera Taylor directly
Send Me Details Now
Experienced and professional Naturopath, Nutritionist, Herbalist, Aromatherapist and teacher personable consultations to assist you achieve your optimum health and wellbeing.
Estera Taylor Naturopath
Servicing area
Allenby Gardens, Adelaide, South Australia
---
Focus areas
Gut Health
Bloating
Muscle tension
Food sensitivities
Food intolerance
Intolerance
---
---
About Estera Taylor
Estera is a naturopath who follows the "natural path". She has extensive experience having worked with a wide spectrum of people through diverse fields and careers. Estera is dedicated to helping people with their health and wellbeing assisting them reach their optimum state of wellness. In addition to operating her clinic, Estera has taught Nutrition, Dietetics and Herbal Medicine to complimentary medicine students at Adelaide's leading Natural Therapies Colleges and currently lectures on a range of health issues and subjects at the WEA , Endeavour College of Natural Health - Adelaide Campus and for a variety of community and corporate groups.
Qualifications
Advanced Diploma Naturopathy
Advanced Diploma Herbal Medicine
Diploma Aromatherapy
Certificate IV Training and Assessment
Certificate IV Massage
Awards:
Upon graduation from the South Australian Health Education Centre Estera received all round excellence in studies and received the award for 'Outstanding Academic Achievement in Naturopathy' for her year.
Member:
(ATMS) Australian Traditional Medicine Society.
---
Services
You are guaranteed the highest standard of treatment that is based both on scientific methods and complementary medicine, providing you with a flexible consultation that ensures your individual problems are addressed appropriately.

Effective non-toxic treatments are available for most physical ailments
Treatments to address stress, fatigue, anxiety, insomnia.
Digestive disorders, irritable bowel syndrome, constipation, diarrhea, bloating, reflux, inflammatory bowel conditions, detox programs, bowel and liver toxicity.
Food allergies and intolerances.
Women's health, fertility, migraines, anemia, candida, PMT, hormonal issues, menopause.
Men's health, fertility, urinary tract infections, tinnitus, prostate.
Children's health, ADHD, learning disorders, bedwetting, worms.
Joint pain, muscle pain, arthritis, gout, rheumatoid arthritis and osteoporosis.
Colds & coughs, hay fever, sinusitis.
Immune disorders / autoimmunity.
Weight loss or gain, weight loss programs, thyroid under or over active.
High blood pressure, high cholesterol, cardiovascular health, blood sugar irregularities, Syndrome X.
Skin, acne, dry, aging, dark circles, psoriasis, eczema, dermatitis.
General wellness
Modalities available include:
Herbal Medicine
Nutrition
Homeopathy
Iridology
Aromatherapy
Flower Essences
Lifestyle Education.
Therapeutic / Relaxation Massage
---
---
Call Estera on 0438 873 598, or 'Make an Enquiry' below, to find out more about her services, or to book your first appointment.
---