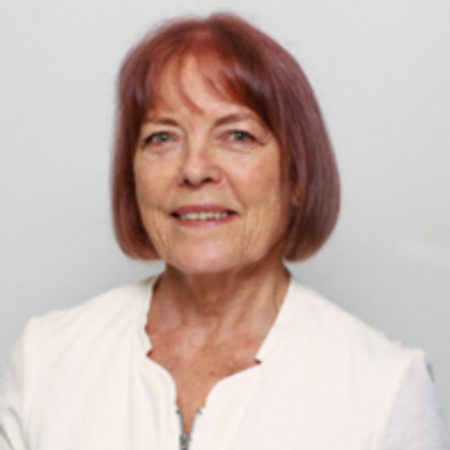 Evonne Fisher Hypnotherapy
Want to find out my availability, pricing or opening hours? Click on Send Me Details Now to get started.
Send Me Details Now
Clicking on the Send Me Details Now button opens an enquiry form where you can message Evonne Fisher directly
Restore Calm Naturally All Natural Solutions for Anxiety, Fears and Unwanted Habits No side effects. No withdrawals. Just lasting positive change. Discover how you can engage your own natural abilities to work with your mind and body to restore calm and create the positive, healthy changes that you want in your life.
About Evonne Fisher Hypnotherapy
Servicing area
Indooroopilly, Queensland
---
Focus areas
Childbirth
Self-doubt
Guilt
Complementary
Well-being
Stress management
---
Do you want to…
Overcome Anxiety, Stress, Anger, Trauma, Grief, Self-Doubt
Increase Confidence, Resilience, Self-Worth, Restore Balance
Eliminate Fears such as Fear of Public Speaking, Needles, or Flying
Quit Smoking Easily Without Withdrawals
Hypnosis for Fertility
Hope Coaching Tools - Restore Hope, Joy, Peace and Wellbeing
Whether you want to break free of an anxiety trap, or a nicotine trap, or a dreaded fear, or an unhelpful behaviour or emotion, the good news is no matter how many years you have had your problem, no matter how many times you've tried and failed, it can all be changed… and maybe quicker than you think. I can help.
Evidence-based mind-body techniques, backed by science, can help you to quickly transform unwanted responses, beliefs or behaviours into feeling more peace and calm in your body and more fulfilment and enjoyment in your life.
If you are tired of living half a life, then discover for yourself the benefits and freedom of releasing anxiety producing emotions and disempowering beliefs that are often at the root cause of so much "dis-ease".
Make real changes
If you genuinely want to make real changes in your life, but don't know how, then contact me now... and make those changes a reality.
Initial consultation to discuss your particular situation is free.
About Evonne
I am an experienced and registered Clinical Hypnotherapist with the Australian Hypnotherapist Association (AHA) and am listed on the Hypnotherapy Council of Australia (HCA) register. https://www.hypnotherapycouncilofaustralia.com
My role is to help you access your own powerful and resourceful subconscious mind, where you can connect to your core inner strengths, release old limitations, and feel more confident to be the real you … and create the brighter future you want and fully deserve.
With a degree in Counselling, I have been offering advanced Hypnosis and NLP sessions in Indooroopilly, Brisbane, since 2006. Further studies and numerous certifications later, primarily Emotional Freedom Technique (EFT), Energy Psychology, Generalised Anxiety Disorder (GAD), Trauma Release, and BrainWorking Recursive Therapy® (BWRT), has provided a complete arsenal of the most effective modalities to help you overcome anxieties, phobias, trauma, anger, unwanted habits, grief, self-doubt and more. Combined with the latest research on heart-brain-gut science, you can learn easy and effective strategies to help your own body and mind calm down and feel safe again.
My Specialties:
I first discovered the sheer effectiveness of hypnosis in 1995 when I finally quit smoking after 25 years. After trying every possible strategy to quit smoking, Hypnotherapy was my last resort. To my amazement, it worked! Now it's my absolute pleasure to help others enjoy that same freedom and quit smoking too, easily and without withdrawals.
Similarly, I love helping anyone who struggles with anxiety, as I've had my own lived experiences with anxiety, panic attacks and self-doubt. For instance, it was hypnosis and NLP that helped me to go from having an absolute fear of public speaking and looking foolish, to performing stand-up comedy in front of 120+ people. Certifying as a BWRT® practitioner in 2017 has significantly added strength and improved successful outcomes for all anxiety related issues even more.
I would love to share with you the most effective tools, strategies and techniques that have helped me and the many clients I work with, to break free of unnecessary anxiety, worry, fear and self-doubt, and replace them with more peace, joy, hope, confidence and resilience. We work together to achieve your goals, and I am committed to helping you achieve your best possible outcome in the shortest period of time.
Sessions are available both face-to-face and online via Skype or Zoom, with some evening and weekend sessions also available.
As a registered member of the AHA, HCA and The Terence Watts BWRT Institute, I am bound by their professional standards, ethics and code of conduct. I continue to update and train in evidence-based processes that produce results, both in Australia and overseas, to help you achieve lasting results even more easily, and find a deep sense of peace within your own life.
Feel free to ask questions. I'm here to help.