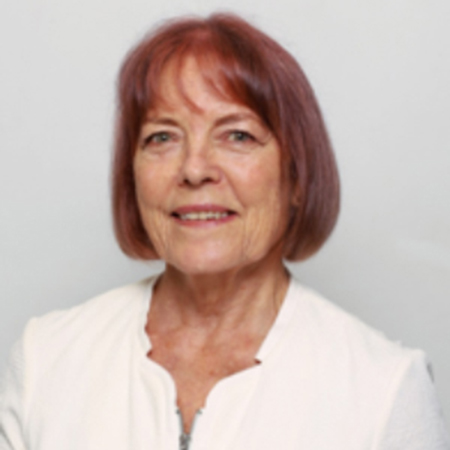 Evonne Fisher Hypnotherapy
Want to find out my availability, pricing or opening hours? Click on Send Me Details Now to get started.
Send Me Details Now
Clicking on the Send Me Details Now button opens an enquiry form where you can message Evonne Fisher directly
Anxiety and Stress Solutions Restore Calm Naturally
Evonne Fisher Hypnotherapy - Anxiety and Stress Solutions
Servicing area
Indooroopilly, Queensland
---
Focus areas
Childbirth
Self-doubt
Guilt
Complementary
Well-being
Stress management
---
Anxiety and Stress Solutions
Do you feel too anxious, too stressed, or too angry, too often?
Are you tired of living with fear, worry, poor sleep and self-doubt?
Do you often feel like a fraud, or just plain not good enough?
Do you want to learn how to feel more calm, hope, joy and confidence in your daily life?
You can… and it may be easier than you may think.
If anxiety, stress, worry or fear has you in its grip right now, the good news is you CAN break free and feel calmer, more confident and take back control in your everyday life. I can help.
As someone who has lived with anxiety, panic and self-doubt, I'd love to share with you what has helped me, and the many clients I work with, to break free of the anxiety trap, to defuse the fear, and develop more peace, joy, confidence and a more relaxed way of being.
Over the years, I have spent thousands of dollars on a variety of courses, training, textbooks, self-help books, sessions with therapists and psychologists to understand what was wrong with me so that I could 'fix it' and then, in turn, help others. I wanted to never experience those horrible feelings of anxiety or panic ever again.
It's totally understandable why many people who live with anxiety will often try hard to avoid certain situations in order to never experience those fearful feelings again. This avoidant behaviour can sometimes be described as a "fear of re-experiencing the fear" and some people can start "feeling anxious about feeling anxious".
However, the goal to try hard to avoid experiencing those fearful feelings again is actually unhelpful, unrealistic, and also forms part of the problem. It can actually hold the problem in place. The fear response is an essential part of our survival system and is as normal and natural as breathing. Without it, our ancestors would not have survived.
The goal is, therefore, to restore a natural, healthy balance to the nervous system, so we can live our lives with more calm, joy and hope, yet still respond appropriately in those times of real danger, when we need to take action, or when a healthy change is needed.
As everyone is unique and individual, there is no magical 'One Size Fits All' approach to dealing successfully with anxiety and stress. It's identifying your unique triggers and finding what works best for you. Drawing from the most effective evidence-based techniques and strategies that I've found from a wide variety of methodologies, we work together so that you no longer feel trapped by unwanted thoughts, feelings, behaviours or beliefs.
Whether you struggle with Chronic Stress, Generalised Anxiety Disorder (GAD), Social Anxiety Disorder (SAD), Performance Anxiety, Post-Traumatic Stress Disorder (PTSD), Panic Disorder, Health Anxiety, or any other label, my goal is still the same.
My goal is to help you feel SAFE. And we do this by addressing 4 key areas:
Self-esteem, self-confidence, self-worth – laying a solid foundation to build upon as you reconnect to your core inner strengths and innate abilities.
Anxiety and Stress – resolve underlying conditioning that feeds the unwanted responses.
Fears and Phobias - eliminate the triggers, change the response.
Emotional Tools - to develop feelings of calm, joy and hope as a more natural state of being.
Four sessions may be all you will need to get you back on track and feeling more calm and balanced again.
If this sounds helpful to you, then please contact me. Ask as many questions as you like. I am happy to help.
---