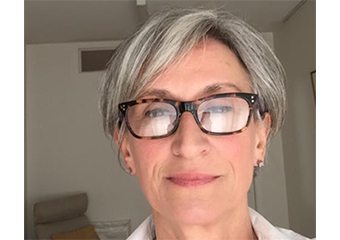 My Remedial Therapist
WELCOME TO GIFT VOUCHER SPECIAL! RECEIVE $10 OFF ALL FULL HOUR SESSIONS ! REMEDIAL MASSAGE, CRANIOSACRAL THERAPY, RECONNECTIVE HEALING®! Experience a life changing method of healing with Reconnective Healing® and The Reconnection®.
Ewa Kubiak - Reconnective Healing® & The Reconnection®
Servicing area
Servicing Erskineville, Alexandria & surrounding areas
---
Focus areas
Well-being
Relaxation
Wellness
Circulation
Sprains
Reconnection
---
---
Reconnective Healing®
Reconnective Healing® can be a life altering experience, using new frequencies to allow for the healing of the mind, spirit and body.
Reconnective Healing® is not like any technique you have come across before: these frequencies are facilitated by the Reconnective Healing® Practitioner amid the session and can keep on working long after the session has finished.
The healing may leave you transformed forever, and attuned to a higher frequency, which your body will operate on.
By and large 1-3 sessions are prescribed. Sessions are hands-off, while you're wearing loose comfortable clothing and avoid wearing perfumes and other sprays.
Everyone has an individual and unique experience and some patients have reported seeing colours, feeling vibrations, lights, sensing scents and hearing sounds.
---
The Reconnection®
The Reconnection® is a unique once in a lifetime experience which allows evolutionary and spiritual advancement.
It encourages you to become the best possible version of who you are in this lifetime.
It uses and activates axational lines, enabling the change of information and light, the reconnection of DNA strands and the reintegration of strings, that connect your body's meridians to the meridian lines of the Earth and the Grid lines of the universe.
It is prescribed to have no less than one Reconnective Healing® session before The Reconnection®.
The Reconnection® is required to be conducted in two sessions with 1-3 days separated.
It is truly ground-breaking knowledge.
---
For more information about the best services for your needs or to organise an appointment - just make an inquiry or give Ewa a call!
---