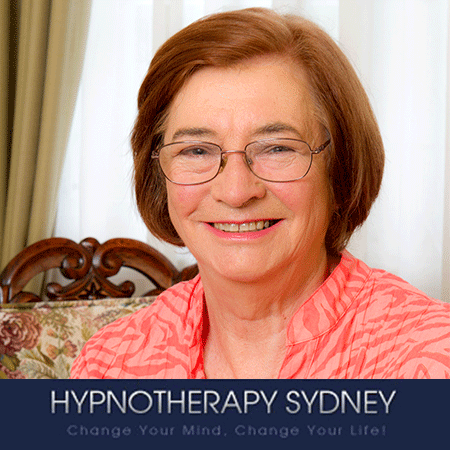 Ann Eyres Hypnotherapy
Clicking on the Send Me Details Now button opens an enquiry form where you can message Ann Eyres directly
Send Me Details Now
A highly skilled & experienced hypnotherapist dedicated to your well-being & understands the well-known connections between mind & body.
Highly-Skilled Clinical & Medical Hypnotherapist
Servicing area
Croydon & Inner West Sydney NSW
---
Focus areas
Healing art
Postpartum
Memory
Vision
Subconscious
Procrastination
---
---
Meet Ann Eyres
Hypnotherapy is, for Ann, enjoyable and rewarding because of the results she have seen and had with its use having worked as a hypnotherapist since 2000. She believes the mind is the controller of all the body's function, if any area is under stress, health concerns develop. Remove that stress and the body has the resources to heal itself if it is allowed to do so.
The power of the subconscious mind is infinitely more powerful than our conscious mind and can be directed, with an experienced and professional Hypnotherapist to relieve barriers and improve health.
About Us
Hypnotherapy Sydney is an expert team of two highly skilled hypnotherapists who have over a decade of experience. They are situated in the Inner West of Sydney for your convenience so that you can choose a therapist appropriate for your needs.
What distinguishes the Sydney Hypnotherapist team from others is its common link between education and expertise in both clinical and medical hypnosis practices. They give a high level of careful attention to your well-being and a better understanding of the well-known relationship between mind and body.
Each person approaches hypnotherapy in his or her own special way, while the common relationship they share gives them a leading edge in the field of medical and clinical hypnotherapy. Its high professionalism and excellent service quality can be used comfortably.
Testimonials
Just wanted to say a big thanks for the hypnotherapy sessions over the last month. I did my presentation this morning to around 200 people and think it went a lot better than the one I did back in February thanks to your confidence-building techniques and advice. Yes I was still nervous but was able to control my nerves so much better! I think the visualisation you led me through was of particular benefit. I really hope I can apply the same principles to future public speaking but will be in touch if I need a booster!
- A.M.

I have finally returned to Thailand and my course is due to commence in January 2015. Everything is hopeful and after getting rid of the emotional burdens, life has become exciting once again-thanks to you. I must say that the experience with hypnotherapy was marvelous and the only regret was that I did not have it done earlier. I have recommended a few friends to seek consultation with you so that they could have their problem resolved. You might hear from them soon.
- K.W.
Book now and experience the unique approach of Ann Eyres.

---