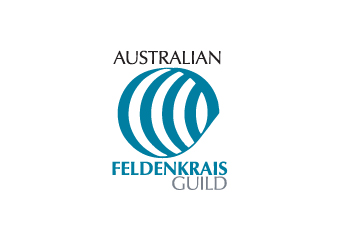 Australian Feldenkrais Guild WA division
Clicking on the Send Me Details Now button opens an enquiry form where you can message Feldenkrais Practitioners WA directly
Send Me Details Now
Find a Feldenkrais Practitioner in Western Australia who offers Private Consultations (Functional Integration FI) and/or Group classes (Awareness Through Movement ATM) in your area. Scroll down to the end of this page to find Australian Feldenkrais Guild (AFG) Member Practitioners in WA, as well as a link to the new AFG website. The AFG website has a lot of information, research papers, past AFG Journals, Practitioner lists AND a searchable facility to "Find a Practitioner" or "Find a Class" in your part of Australia. Between the Practitioner list and the website you can find a Practitioner or class to suit you. You do have to scroll to the end of this page to find that information.
Australian Feldenkrais Guild WA division - Feldenkrais
Focus areas
Babies
Growth
Stroke
Well-being
Habits
Posture
---
---
The Feldenkrais Method® (Feldenkrais) is a universal method for improving human life through better movement, sensation, posture and breathing.
From early childhood to advanced age, thousands of Australians are using Feldenkrais every day to address their problems and to reach their full potential.
Neuroplasticity is central to the effectiveness of the Feldenkrais Method.
Trained practitioners use touch, movement, guided imagery and mindful body awareness to stimulate the brain to make useful and lasting improvements to movement and posture.
With professional guidance from a Certified Feldenkrais Practitioner, these improvements can be directed towards assisting problems like pain, injuries and neurological issues, as well as assisting peak performance in sports and the performing arts.
Besides these specific benefits, people often find that improving their movement and posture improves their overall health and well-being, leading to better attention, thinking ability, emotional resilience, coordination, balance, and easier breathing.
Feldenkrais Practitioners deliver two types of movement lessons.
In Awareness Through Movement® (ATM) classes, a practitioner will guide you through a planned sequence of movement explorations. You will be encouraged to pay close attention to the sensations of each movement. You will also be encouraged to practice the movements very gently and slowly, ensuring that you feel safe and comfortable throughout.
Functional Integration® (FI) is a one-on-one session with a Practitioner during which you remain fully clothed. You may stand, or sit and lie on a low padded table. Your practitioner will physically and verbally guide you through safe, effortless movement, using precise touch to bring unfamiliar parts of your body into awareness.
---
What are the benefits of Feldenkrais?
Better health and well-being
Improved posture, movement, coordination and balance
Control over muscular tension
Improved attention, thinking ability, and emotional resilience
Easier ways of doing familiar tasks
---
Upcoming WA Public Feldenkrais Events
Due to the current Coronavirus pandemic planning for large public events have been put on hold.
Call Vanessa Stephen 0416 101 854 or Annemarie de Heus 0439 585 782 if you would like to be alerted by email when public Feldenkrais workshops or events occur in the future. Tell them you found us on Natural Therapies! They will need your email address.
---
Find a Feldenkrais Practitioner in Your Area
Click here for a downloadable/printable list of WA Guild Member Feldenkrais Practitioners, showing the services of Awareness Through Movement (ATM) classes and/or Individual Functional Integration (FI) sessions available in your area.
You can also click here to be taken directly to the AFG website which has a lot of information on the method and ways to find a Feldenkrais Practitioner in your area Australia wide!! Not all Practitioners have their details on the Website yet, so do check the downloadable list as well.
To "Find a Practitioner" within your State or Territory on the website click here. Once you choose your state up comes a map showing you where Practitioners are located and below that a list of Practitioners from the map with some information about each of them.
To "Find a Class" in your area and even select the day that suits you to see what's available go to "Find a Class" on the website. If a Practitioner holds classes "in person" and/or Online, you can search for that as well.
If its some research papers or further reading of past Journals you are after on the AFG website then go to the "Public Resources" section.
If after all that you just want to speak to someone, don't hesitate to call or "Send a Message".
---