Find a Yoga Teacher in your area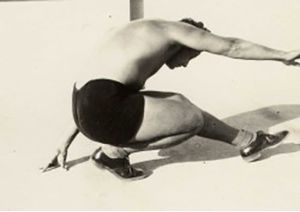 Member since 2018
Somatic Space
Self
Kinesiology
Habits
...
This practitioner is currently unavailable.
About Somatic Space
---
About Megan Hopley
A search for resolution of several major injuries lead Megan to the Feldenkrais Method®. She discovered so much more than injury recovery and the journey compelled her to share the benefits of this method with others. Megan completed a four year practitioner training with educational director Julie Peck. She offers a fulltime Feldenkrais practice in several locations in Melbourne. Megan's movement practice began forming in the mid 1990's with studies in Martial arts; Wing Chun Kung Fu, Tai Chi Chuan and Qigong 'Chi gong'. She loves to share the experience gained through her own journey of recovery from pain and injury; later cultivating more freedom and joy through the Feldenkrais Method®.
Megan works with people who wish to:
Find freedom from pain, injury or stiffness


Bring more ease and comfort into your life


Maintain abilities while you age, allowing you to continue to do what you love and enjoy


Move out of stuck patterns, habits or perceived limitations


Find more options or choices for yourself


Clarify your abilities and intentions for yourself and allow you to move freely through all sorts of situations


She works with people of all ages and abilities.
Awareness Through Movement® - what to expect in Classes and Workshops
Megan will verbally guide you through specific sequences of movements that you can explore gently at your own pace. You will often lie on a mat to do the movements. Some teachings use sitting or standing positions.
Personal Sessions are called Functional Integration®. Individual sessions give you opportunity to priorities your needs and issues.Megan will guide your movements through clear, gentle and specific touch. Individual sessions give you opportunity to priorities your needs and issues.
Megan's passion is to enhance people's lives through the Feldenkrais Method®. She really enjoys seeing the changes that appear and the positive affects and transformations that take place in people's lives.
Through awareness we can learn to move with astonishing lightness and freedom at almost any age and thereby improve our living circumstances, not only physically…but emotionally, intellectually and spiritually. Moshe Feldenkrais
Weekly Classes
Tuesdays 9.30-10.30am – Port Melbourne
Wednesdays 6.15-7.15pm – Port Melbourne
Thursdays 6-7pm – Tecoma
Monthly workshop
1st Saturday of each month 11am-1pm – Port Melbourne
Private Sessions
Port Melbourne, Hawthorn and Tecoma
Practice Locations
17 Clifford Grove
Tecoma VIC 3160
Ohana Yoga Studio
405 Bay Street
Port Melbourne VIC 3207
SWell
2 Minona Street
Hawthorn 3122