Member since 2007
Fernz Health
Servicing area: Ashmore, Queensland
Chronic health issues
Parasites
Optimal health
...
Want to find out my availability, pricing or opening hours? Click on Send Me Details Now to get started.
Clicking on the Send Me Details Now button opens an enquiry form where you can message the practitioner directly.

Treat the natural way. Organise your next Naturopathic Consultation at Fernz Health. Using Bio-Energetic Medicine.
Health Fund Rebates available
Fernz Health - Naturopathy
---

What Is Naturopathic Medicine?

Naturopathic medicine taps into the natural healing power of the body in order to heal it from within. The bodys intrinsic power to heal is usually taken for granted, which often means that the person is suffering from an ailment a lot longer than they need to. This is a quick and easy way to help with many health conditions.

Help with:
* Heart disease
* Blood PressureHigh/Low
* Diabetes
* Chronic Fatigue/Fibromyalgia
* Digestive issues
* Pain neck
- shoulder
- back
- sciatic
- knee
- arthritis
- RSI
- Sporting and Work Injuries
* Allergies
* Skin disorders
* Breathing Difficulties
* Sleeping Disorders
* Hormonal Imbalances
* Womens/Mens Health issues
* Stress /Anxiety
* Chronic Disease



What Modalities Are Used?

Naturopathic practice takes the form of many different modalities, with the most common techniques we use including:

Herbal medicine
Homoeopathy
Iridology
Men's Health issues
Women's health issues
Nutritional services
BioResonance

Call us on 0400776559 to organise your next Naturopathy Treatment

What Fernz Health Specializes in:
Bio-Energetic Medicine:

BioResonance Analysis & Treatment

Now using remarkable Modern Scientific Technology based on Quantum Physics - Fernz Health Uses Bio-Energetic Medicine in the form of BioResonance.
there are new and exciting ways of helping with those annoying aches and pains and things that you felt couldnt be helped with other forms of treatments.

Using natural treatments means you don't get side effects! So you can feel well again a lot quicker and easier than you ever expected possible.

If you work on the bodys natural healing ability you can achieve amazing things. We all know that if we cut, burn or injure ourselves or even have an infection the body is able to repair these when its working effectively. Your immune system is the key. When you boost your immune system it will improve your overall health and well-being.


TESTING INCLUDED: ($47)

Eat Right for your Blood Type

You will also be analysed in relation to:

* Chemical and Biochemical imbalances

* Toxinsenvironmental and pathological

* PathogensBacterial / Viral / Fungal

* Parasites

* Organ dysfunction

* Hormonal Levels

* Allergies / SensitivitiesFood & Environmental

* Energy point imbalances

* And many other areas relevant to you.



Why Should You Heal Using Naturopathy?

By looking after your immune system which is there to keep you healthy and to remove any foreign and invasive things like harsh chemicals or bacteria, virus, fungus and parasites from your body, you can be sure to feel better sooner than with just conventional medicine.

We tend to underestimate and even ignore this fairly important aspect of how our body functions and as a result additional symptoms may not be addressed and treated. Want to know more? then just give us a call or visit our Website.


What To Expect During a Treatment?

Essentially a Naturopathic consultation involves understanding the underlying reasons why you may be experiencing certain symptoms and going to the core of these to try and solve it. By using a range of herbal and nutritional techniques and treatments, you can be sure to overcome your current ailment - the natural way.

HEALTH FUND REBATES AVAILABLE


Prices

Initial consultation:
This involves a full analysis including thousands of different tests to find out what the underlying causes of your condition may be. This would normally cost you at least $2,300 for this level of testing. The consultation is normally for one hour.

Cost: 1 hour - $145
(Includes $98 for Consultation plus Testing $47 - Covers all Testing).


Treatments:

Depending on your situation there may be a series of treatments that you may requirethis can vary anywhere between 3-12 treatments on average. The consultation is normally for one hour.

Cost: 1 hour - $98


Herbal Remedies
Homeopathic (imprinted) Remedies - $20 each

Herbs / Supplements - POA


Broadcasted Treatments
Initial Consultation - $145
Additional treatments - $40 per broadcast


Eat Right for Your Blood Type
Computerised Test - All food groups are analysed to see which foods are best suited to you, in order for you to obtain optimal health.

Cost: $47 - included in Initial Testing



Just give us a call or click on the 'Make an Enquiry' button today to organise your next Naturopathy treatment or to discuss the benefits that Naturpoathy can bring to your health and wellbeing
---
Qualification details
University Trained Biochemist & Naturopath
---
See Also...
About Fernz Health
The secret to better health is now available to you! Just organise a consultation with Kathleen here at Fernz Health today to discover the answer to your health problem
Fernz Health - Bio-Energetic Medicine
Improve your overall health & wellbeing the natural way, when you organise your next Bio-Energetic medicine treatment with Kathleen at Fernz Health. Servicing the greater Ashmore area
---
Service categories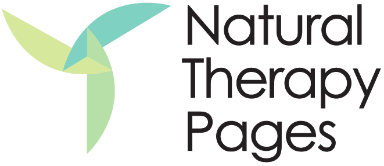 Fernz Health