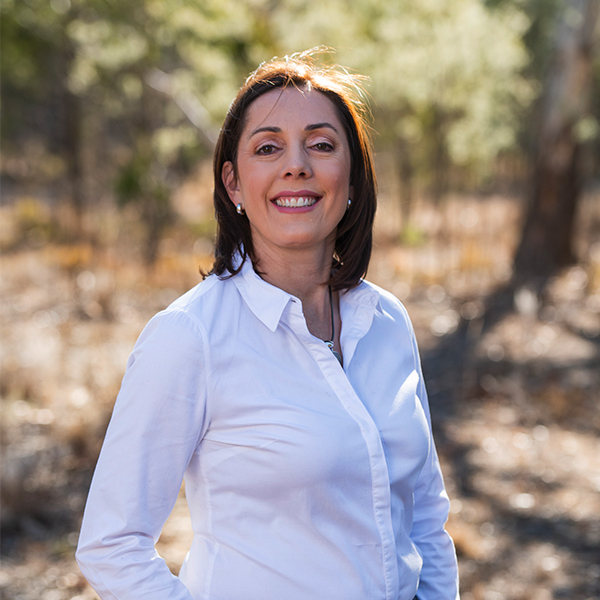 Want to find out my availability, pricing or opening hours? Click on Send Me Details Now to get started.
Send Me Details Now
Clicking on the Send Me Details Now button opens an enquiry form where you can message Fiona Djapouras directly
Fiona Djapouras - Integrative Mindset Coach and Spiritual Healer Combined Therapy Cocktail (CTC Master Therapist)  
Fiona Djapouras
Servicing area
Globally via online, Kogarah, Rockdale, Brighton, Bexley, Southern Suburbs, Eastern Suburbs, Inner West, North Shore, All Greater Sydney
---
Focus areas
Habits
Feeling stuck
Negative emotions
Frustration
Eating disorders
Anxiety
---
---
Is anxiety, panic or trauma holding you back from being the best you can be? Are you tired of facing life with the same unhappy outlook every day? Are you feeling like there is no escaping the rut you are in and you wonder when you will ever feel light-hearted and happy again?
I work with you to uncover & develop your passion & create habits & behaviours to move closer to your goals.
Even if you feel lost, afraid, unsure or stuck in a rut, our work together will help you heal your past, live in the present and unlock your full potential for your future that you desire.
---
About me
As an Integrative Mindset Coach and Spiritual Healer, I am highly intuitive, highly qualified and experienced. I use this intuition and skill to help you heal from trauma or negative experiences and empower you on a personal and professional level. I specialise in Combined Therapy Cocktail (CTC), Time Line regression, Emotional Freedom Technique, Reiki and Meditative practices.
I work with people in all different stages and phases of life and particularly people suffering deblitative depression, anxiety, panic or trauma related issues that hold you back and keep you chronically stuck.
​Working With Me
What do I mean by healing?
​As an integrative mindset coach, I work with you to create lasting, meaningful change. This is gained when you overcome the harmful habits and programmed patterns that prevent fulfilment. We all have had to overcome obstacles in order to grow. For some, hardship is experienced through trauma, while for others, it may be through everyday life experiences. Regardless of the journey, in order to move forward, you need to heal the past.
To create the future of your dreams, a key component is to release your past experiences. Then, we create a compelling future so that you have a vision to pursue.
​I use multiple modalities to start the transformation. Starting with a CTC at the beginning of your coaching provides the baseline healing necessary to propel you into living a fulfilling life.
​Are you ready to be free of phobias and beliefs that hold you back from living your best life? This powerful three-hour process provides a lasting, genuine transformation of the mind, body, and spirit, all in one session.
​This is the starting point for creating change. We work in the treatment space together to understand and clear the cause and effect of events in your life. We keep the lessons of the past but remove the negative emotions attached so that you can move forward with wisdom and knowledge.
​CTC successfully treats a wide variety of issues, including:
​All fears and phobias, such as public speaking, heights, confined areas, spiders, snakes, judgement.
Insecurities
Addictions, such as smoking, alcohol, sugar, comfort eating
Feeling stuck and uncertain of direction
Limiting beliefs
Negative emotions
Anger, resentment, frustration, resentment
Pain and illness
Weight related issues
Eating disorders
Depression
Fatigue
Coaching & Meditation Individual Sessions
Numerology (online and face to face)
Integrative Mindset Coaching
1hr 30min
Life Coaching
Neuro Linguistic Programming (NLP)
Psychotherapy
Women's Health
Men's Health
Holistic Counselling
Wellness Coaching
Life Coaching Online
Neuro Linguistic Programming (NLP) Online
Wellness Coaching Online
Using a variety of practices, we work together to ensure you achieve goals that you have in your life
Hypnotherapy
Crystal Therapy
Energy Healing
Reiki
Emotional Freedom Techniques (EFT)
Meditation
Life Coaching
Spiritual Healing
Neuro Linguistic Programming (NLP)
Psychotherapy
Women's Health
Time Line Therapy®
Men's Health
Past Life Regression Therapy
Holistic Counselling
Emotional Freedom Techniques (EFT) Online
Energy Healing Online
Life Coaching Online
Meditation Online
Using a variety of tools, we work together to remove the limiting beliefs that hold you back from being the best version of you. This is a transformational 3 hour one off process. Stop repeating the stories that do not serve you, this will leave you feeli
Qualifications
Hypnotherapy
Life Coaching
Eft
Reiki
Emotional Freedom Technique
Neuro-linguistic Programming
Ctc Master Therapist
Executive Coaching
Combined Therapy Cocktail
Time Line Therapy®
---