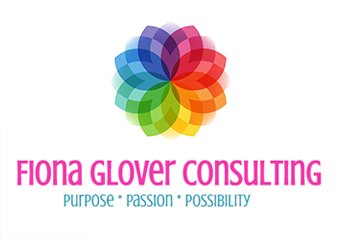 Fiona Glover Consulting
Creating Conscious Lives Living life on Purpose and with Passion
Fiona Glover Consulting
Focus areas
Coaching program
Love
Stress management
Well-being
F5
Grief
---
---
Welcome
Are you ready to create a NEW STORY for your life? One where you honour your dreams and desires and embrace the unique beauty and power you hold within? My mission is to assist people to create their lives, businesses, careers and relationships more consciously. I come from the perspective that we are all unique, creative and inspiring individuals. What I offer is a a suite of services to help you tap into the intuitive wisdom and innate resources you already possess and empower you to consciously create life that represents your unique qualities, inner wisdom and deepest aspirations.
I am focused on providing high-quality professional Counselling, Psychotherapy, Life Purpose & Private Practice Business Coaching, Workshops and retreats where you can feel safe, secure, nurtured and where you get the results you are wanting. I utilize a combination of evidence-based psychological strategies with cutting edge neuro-science somatic healing techniques, and mindfulness, to ensure that you are getting the very best and most current information and strategies customised for your individual needs to help you get where you want to go.

As a result of working with me, people have found more clarity and direction. They have started their own businesses, changed careers, booked a long dreamed of vacation, left unhappy relationships or entered new relationships, and felt better about their parenting. Other clients have recovered from anxiety, depression or simply found new ways to manage their worries, grief, frustrations , hurts and disappointments. But most importantly these people are consciously creating lives that are inspiring, joyful, fulfilling and empowering.
---
About Fiona Glover
Fiona Glover is an Accredited Mental Health Social Worker and member of the Australian Association of Social Workers. She holds a Masters Degree in Mental Health Sciences from Flinders University and a Diploma of Management. She has held guest-lecturing positions at in the Masters of Mental Health Sciences program at Flinders University, is a Clinical Supervisor on the New Access, Low Intensity CBT Coaching Program, and Managed mental health programs for Division's of General Practice.
Fiona has worked in private practice for the past 10 years, and is founder and director of Antahkarana Wellness Centre, based in the Adelaide Hills.
Why Me?
I have 20 years experience in the field of Mental Health across a variety of different settings.
I have a passion for learning about how the world and people work and I am constantly exploring cutting edge science, psychology and spiritual theories & practices and working out ways to weave these into the fabric of the traditional and evidence-based models of psychology from which I work.
I am inspired by working with clients to assist them to uncover their inner wisdom and unique gifts, which can lead to deep levels of transformation and profound change.
---
Counselling & Coaching
Fiona is an Accredited Mental Health Social worker providing focused psychological strategies under Medicare - Better Access Program. Medicare rebates apply for clients referred by a GP.

Click here for more information on Medicare-rebated sessions

Fiona also provides Life Purpose Coaching Packages for people who may not be suffering a mental health problem, but who are feeling stuck in their lives, careers or relationships, and are looking to create a life filled with more purpose, passion and possibilities.

Click here for more information on Life Purpose Coaching Packages.
Private Practice
Fiona offers premium business coaching packages for social workers, psychologists and counsellors who are wanting to begin in private practice or take their practice to the next-level. Packages are individually tailored to the needs of the client and are based on Fiona's unique Passion & Profits in Private Practice Success System. Included in the package are done-for-you templates for your business, on-line tutorials on business planning, building referral networks, on-line marketing and content curation.
Click here for more information on Private Practice Coaching Packages.
Workshops & Retreats
Fiona facilitates and hosts a number of workshops and retreats in Australia and overseas. Current workshops include:
Take Care on Tuesdays
A once a month Free Talk on all things Wellbeing. Topics change each month and are followed my morning tea. Held at Antahkarana Wellness Centre, Aldgate, SA.
A birth preparation workshop of couples including mindfulness meditations techniques for pain management.
Mindfulness Stress Management Course
An 8-week course that will give you an introduction to mindfulness and the benefits meditation can have on managing stress, depression, and anxiety.
Sacred Women's Soul Retreats
Retreat experiences that nourish, restore and revitalise your body, mind and spirit through the practices of Kundalini Yoga, Wu Tao Dance, creativity, sound bath meditation, nutritious food, and sacred ceremony. Find out more at www.sacredwoman.com.au
Interested in our services? Get in touch with us and we'll get back to you as soon as possible!
---