Member since 2011
Flushed With Health Colonics
34 Twenty Fifth ave
Sawtell NSW 2452
A session in the medical grade Signature 1 Far Infrared Sauna at Flushed with Health leaves you incredibly relaxed, deeply warm, and feeling wonderful.
Kate Cooke - Far Infra-red Sauna & Remedial Massage in Sawtell
---
Far Infra-red Sauna

Used as a stand-alone treatment, in conjunction with massage or colonic irrigation, or with their intelligent and effective detoxification support kits, FIR is an easy and pleasant way to recharge.

All sweat is a medium for removing body toxins. Sweat from a FIR experience, however, has been shown to consist of about 80% water and 20% toxins (herbicides and pesticides, heavy metals, and metabolic waste), whilst sweat from steam saunas and exercise contains about 97% water and 3% toxins. In addition, the FIR frequency that induces sweat triggers the release of natural endorphins (the bodys natural happy hormones).

Unlike other saunas, a FIR session heats you directly, not the air around you. This results in a relatively comfortable ambient temperature, meaning you can still breathe easily whilst sweating freely, without sitting in an overbearingly hot environment.

I believe this to be one of the most effective, whilst still safe and gentle, detoxification agents for hard-to-shift nasties like mercury, cadmium, aluminium, lead, arsenic, agricultural chemicals, plastic derivatives, organochlorides, food additives etc.

Remedial Massage

Nothing compares to the sheer indulgent bliss of lying comfortably in a warm, lightly scented, peaceful room, and having a great massage. Therapeutic hands glide knowledgably across your body, kneading tight shoulders, releasing tension, relaxing your body and nurturing your soul.

Remedial massage with Kate can be as deeply therapeutic or as gently pampering as you like.


---
See Also...
About Kate
Kate Cooke Dip Nut DRM created Flushed with Health to support you to take control of your health.
---
Service categories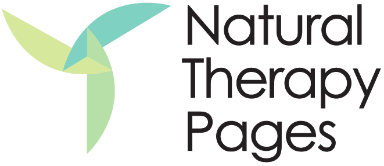 Flushed With Health Colonics