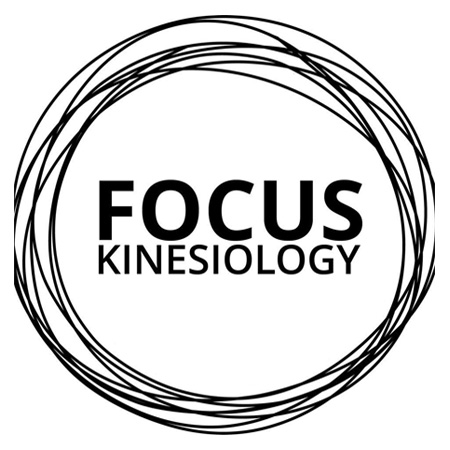 FOCUS Kinesiology
Clicking on the Send Me Details Now button opens an enquiry form where you can message FOCUS Kinesiology directly
Send Me Details Now
Access your body's healing potential by listening to your heart and intuition. Find your life's purpose by aligning it with your values and spirit instead of looking for external motivation. Revitalise yourself and your wellbeing. Schedule your kinesiology consultation with Anna right now!
Kinesiologist
Focus areas
Telehealth
Fears
Distance healing
Online session
Movement
Muscle testing
---
---
Anna's journey as a Kinesiology practitioner has taught her the amazing benefits of this modality and inspired her to learn more.
Sessions can be tailored to your current situation, such as setting and achieving a goal, overcoming a current life challenge, reducing stress, or simply feeling better.
Anna provides sessions in person at her Hampton clinic or online.
Services Offered
Kinesiology
This modality combines ancient wisdom from Eastern traditions with modern science from the West. Combining the knowledge of Chinese acupuncture, osteopathy, nutrition, psychology, and the subtle energy bodies (chakras) to achieve energy balance.
Kinesiology recognises the human body, emotions, mind, and spirit as one interconnected unit that feels and thinks as a whole. The treatment is based on what the unconscious mind says is needed to free the blocked energy.
With gentle muscle monitoring, your central nervous system can detect any blocked energy that may affect your mental, emotional, and physical wellbeing. Through kinesiology, positive change is brought about on a conscious and energetic level.
Some techniques used in kinesiology include acupressure, visualisations, essential oils, and the identification of toxins that could inhibit health.
From infants to the elderly, people of all ages and abilities can benefit from Kinesiology. It can be used in a variety of conditions and situations, such as:
Decreases stress and anxiety
Removes beliefs that restrict behaviour
Headaches and migraines
Insomnia, sleep problems
Sadness and depression
Spiritual awareness
Finding clarity
Fears and phobias
Brain Gym
A movement-based educational program, Brain Gym uses simple movements to integrate the whole body, brain, senses, and mind, preparing the individual with the physical skills they need for learning.
The 26 Brain Gym movements are carefully designed and practised to ensure that you move with purpose and become better at learning.
Benefits of Brain Gym
Increased self-esteem, confidence
Greater productivity
Stress release
Better concentration and comprehension
Having fun while learning
Greater focus and organisation
Enhanced sports performance
Reaching new levels of excellence
Starting and finishing projects with ease
Encouraged creativity, self-expression and self-responsibility
Testimonials from Previous Clients
"Anna is an exceptional Kinesiologist with a wonderful energy. I've been seeing Anna for the past 2 years and she's really helped me understand the root cause of many of my issues and helped me focus on bringing myself back into balance." - Matt Carroll
"My time spent with Anna working on deep seeded hurt and negative experiences has been so amazing. After 3 meetings I have more clarity, feel lighter, my health has improved ( I have a thyroid condition) and I feel free. I would highly recommend seeing Anna and starting your path to a new chapter and new beginnings." - Sandra Mills
For more information or to schedule an appointment, please contact Anna today!
We're open 2 days.
| | | | |
| --- | --- | --- | --- |
| Monday | 9:30 am | To | 2:30 pm |
| Tuesday | 9:30 am | To | 7:30 pm |
Qualifications
Brain Gym® Movement Facilitator
Diploma of Kinesiology
---