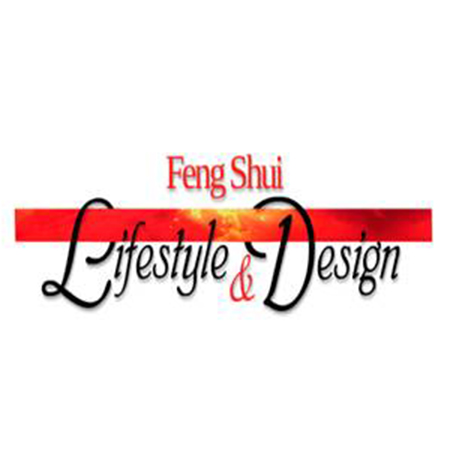 Feng Shui Lifestyle & Design
Want to find out my availability, pricing or opening hours? Click on Send Me Details Now to get started.
Send Me Details Now
Clicking on the Send Me Details Now button opens an enquiry form where you can message Julie Murdock directly
Feng Shui Lifestyle & Design
Focus areas
Burns
Reading
Business
Telehealth
Tension
Purpose
---
---
What is Feng Shui?
"Feng Shui, the Chinese Art of Placement", originated in China some 6000 years ago.
It is a mathematical study of the environment, places, buildings, people and time. Based on a complex set of principles developed over thousands of years Feng Shui combines Natural Elements, Architecture, Astrology, Physics, and Design to reveal the inherent energies of the buildings we live in and use in our daily lives. In its early stages Feng Shui was a secret art known only to the rulers of China. Initially this may have been a result of the education system of the time but as the year's progressed Chinese rulers kept the secrets of Feng Shui from the common people to enhance their power and good fortune around their temples and palaces. They believed that by being the sole users of these principles their power could be enhanced to ensure their rule over their subjects.
---
Benefits for Your Home
It is said that your home is your castle? It is your sanctuary, the place where you go after a hard day at work and feel safe and relaxed. A Feng Shui analysis can help to make your home even more comfortable by identifying any negative or unhealthy areas and remedying them to create a soothing and healthy environment, for yourselves and your family. At the same time positive areas can also be identified and enhanced to help create an even more harmonious environment, supporting the health and wealth of the family as a whole.
---
What is involved in a Consultation?
Step 1
Make an Appointment for your Obligation Free quote.
Step 2
Our first consultation is for me to look at the premises and then explain to you what I do for a Feng Shui Analysis and what you should expect from this. I will leave information with you to discuss with your partners and a follow up with a phone call the next day.
Step 3
If you decide to go ahead ...... I will ask you to provide:
A Scale floor plan of your home or business premises.
Where renovations or extensions have been carried out the plans should clearly show the original building and the renovations.
The year the building was built.
The year in which renovations or extensions were undertaken.
(This information is usually accessible from your Local Council or Lands Title Department).
The Date of Birth of all occupants in a home or the date of birth of the owner/operator of the business.
Step 4
I will come to your home or business and assess the building, and its surroundings.
I will take an accurate compass reading to determine the direction at which your house sits.
I examine your home or business room by room taking into consideration placement of furniture, colours and decoration.
This process can take up to 2 hours.
I then take this information and prepare a written report detailing the results of the analysis.
Step 5
All of my findings from the analysis will be explained to you.
My recommendations will be provided in the report. Additional help with implementing the recommendations can be provided as a separate service should you wish.
This consultation can take a little longer than 2 hours.
Step 6
A follow up consultation will be arranged with you after 6 weeks and regular follow up by telephone over a 12 month period. These consultations are to see how things are going for you and to make any minor adjustments that may arise.
There is no charge for the follow up consultations.
We are available by phone during business hours for questions you may have during that 12 month period.
How to choose a Consultant and What to Expect
---
Property Refresh
Property Styling is about Creating a place you love on the budget you have
What is Property Styling "For Sale"
Maximizing the Profit in your Property for Minimum Cost
Home styling is about showcasing your home to the broader market. We want your home to create a lasting impression to potential buyers.
When people buy a home the first thing they want to do is to put their own stamp on their home. People want their home to represent their style and taste. When they decide to sell however we must not assume that everyone will like their style. You will be limiting your market.
Remember we want to appeal to the larger market not just a few that like your design. We help give you the objectivity needed to present the home to the broader market and ways of doing this that are cost effective. Again you must remember that when you decide to sell the home you need to then start thinking of your next move and that the home no longer belongs to you. Release the emotions and memories attached to your home – they are yours and can never be lost. Now it is time to see your home as someone else's.
Hard as this is, I know, as you do grow attached to things but you need to depersonalize the home to suit all potential buyers. A fresh set of eyes can make the difference and give you a fresh perspective, as well as a step by step guide on how to best achieve this. Let's face it; if a home feels good and looks great your property is Sold!
People buy on emotion and how a buyer feels directly impacts on the price they offer. Home styling gives you the greatest opportunity to sell your home Quickly and for Good Profit.
---
Interior Design
Julie will be offering Interior Design Services in the near future. Once these services are available Julie will advise everyone via the newsletter and by updating this page
If you have not subscribed to the newsletter yet go to out home page and sign up now
---
The Elements
Natures, elements and the way they interact with our environment are at the foundation of Feng Shui. They are also at the centre of Chinese philosophy and culture. There are five elements, earth wood, fire, metal & water. These elements relate to the environment in which we live and have been studied by Feng Shui Masters for thousands of years. The elements work both separately and together to produce either a positive or negative effect. The elements also represent the cycles of nature, one which generates growth and one which destroys it.

If we look at the generative cycle it would be: WOOD burns therefore creating FIRE, which then leaves behind it ASH which nourishes the EARTH.
EARTH compresses over time and creates METAL. METAL when melted will flow like WATER. WATER sustains growth which nourished WOOD and so it goes on.

The destructive cycle can get more complex depending on the interaction of the elements.
Knowing how to apply Feng Shui principles, working with the elements to create harmony in the environment is something that can only be obtained with professional training. This is of course only one aspect taken into account when doing an analysis of a building. Other aspects also have to be taken into account
---
Biography of Julie
Julie is a Trained Nurse who has worked in the Health industry as well as the Residential & Corporate industry running her own businesses for a great many years.

Julie has used both her experience and training to present tailored courses on Self Development & Stress Management for corporate and personal purposes through Infinite Business Solutions.

Julie has had an interest in Feng Shui for the last 10 years. Having read many books on the subject, which she found very confusing and contradictory, Julie, decided to obtain formal training in Feng Shui through a Master of Traditional Feng Shui, the world famous Master Joseph Yu.
Having researched and studied over a period of years, like most Feng Shui Specialists Julie feels she will be studying this art for the rest of her life. A prospect she finds both exciting and challenging.

Julie developed Feng Shui Lifestyle & Design to give Individuals, Residential & Corporate clients, Authentic and Professional Services. To bring Balance to their Environment, and promote Prosperity and Well Being for all.

Julie has now started to develop Property Styling and Interior Design as a part of the services she can offer. Having completed a professional Home Staging course and now embarking on Interior Design Julie feels she has a lot more to offer her clients both with or without Feng Shui
---
For all enquiries contact us today!
---