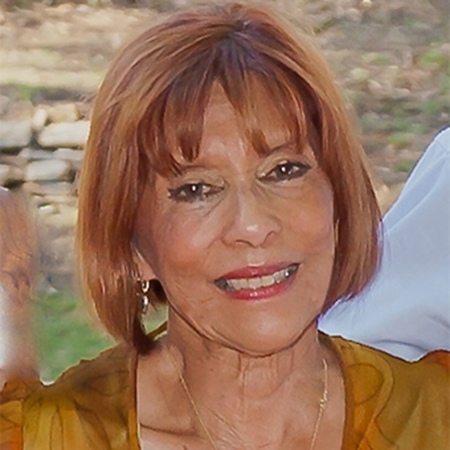 Want to find out my availability, pricing or opening hours? Click on Send Me Details Now to get started.
Send Me Details Now
Clicking on the Send Me Details Now button opens an enquiry form where you can message Chris Channing directly
DNA/Stem Cell through Hypnotherapy. Where Science and Spirituality meet to develop your new Blueprint for Health, Balance and Harmony.
Gene Inner Healing - Hypnotherapy & Psychotherapy
Focus areas
Clinical hypnotherapy
Joy
Fitness
Love
Hypnotherapist
Stress management
---
I am an accredited Hypnotherapist/Psychotherapist/Counsellor and a member of the Australian Hypnotherapist Association. I have been in practice for many years and specialise in Genome Healing Therapy through hypnosis. I have completed the Intensive and Masters Course in Genome Healing Therapy and am also a qualified Reiki I and II Practitioner.
I have a strong belief that healing and positive change works best when we get in touch with our physical, mental and spiritual being. In my time with you, I can also use a range of modalities including Quantum Touch and Emotional Freedom Therapy to channel healing energies to meet your needs and individual situations to restore balance in your life.
I have a Masters in Social Science (Counselling Studies) University of SA. and a BA, B. Ed., B. Sp. Ed. from Flinders University.
What is Genome Healing through hypnosis?
Genome is your package of chromosome/DNA, genes, telomeres existing in the nucleus of each cell. Genome Therapy (GT) works at the cellular/DNA level through consciousness and Universal love to allow us to get in touch with our bodies so that our stem cells, cells, systems, organs, chromosomes and telomeres have a voice and can be transformed and restored to health and harmony.
Science has now established that ancestral patterning can be carried through our DNA and passed down the generations. While we inherit amazing gifts and talents we can also inherit unresolved family emotions and traumas. Our organs can embody these emotions from our genetic past and activate disease or even suppress our immune systems affecting our health and wellbeing. GT works to help us find negative emotions within our cellular memories, past and present that impact on our organs and body systems.
Our thoughts are energy, likewise DNA is energy. When we change our thoughts, we change our energy. We can use the power of our thoughts to transform our DNA at the cellular level —to heal and affirm new beliefs and step into our own power to live life fully, peacefully and abundantly.
Every organ and system of our bodies has a blueprint of optimal functioning – it is part of our Universal spiritual birthright. Disease, traumas or organ dysfunction is INFORMATION. Our blueprint can only work on the information it has received through our family connections and our current life experiences.When disease occurs or our organs do not function optimally it may be that the information within the blueprint is out of alignment. GT works with you to rapidly remove this negative information by using our thoughts to create a new Perfect Blueprint for healthy organs, body systems and positive emotional states.
GT acknowledges that You hold the power over your health and vitality. You are the healer. As a Genome Healing Practitioner, I can work with you to get in touch with your physical and mental states to help you achieve your full potential.
Hypnosis and Genome Therapy is a safe and in-depth journey into your body's cellular systems and consciousness which can:
Overcome anxiety, phobias, negative emotions and unwanted habits
Develop confidence, self-esteem, motivation
Deep Relaxation
Resolve Eating Disorders
Quit smoking
Access your Inner vision
Help transform negative ancestral programming
Help connect with your organs and systems and heal your genomes
Work deeper with your stem cells, T cells and chromosomes
Resolve your life's traumas so you can enjoy satisfying relationships
Reprogram your first cell to affect each cell in your body
Return you back to the pure original Blueprint of health and wellbeing.
Professional Details
Diploma of Hypnotherapy and Psychotherapy – Institute of Clinical Hypnotherapy and Psychotherapy
Certified Hypnotherapist – National Guild of Hypnotists
Genome Healing Practitioner Certification Courses– Basic/Intensive/Master Level
Spiritual Healer (The N.A.S.M. Inc.)
BA., B. Education., B. Ed. Sp. Education. - Flinders University of SA
Master Social Science (Counselling Studies) -University of SA.
Member of Australian Hypnotherapy Association
Full Professional Indemnity Insurance
Some Private Health Funds Available
CALL CHRIS TODAY TO BOOK AN APPOINTMENT AND RECEIVE 10% OFF YOUR FIRST SESSION.
---