---
About Carol Roberts & Genome Healing
CAROL ROBERTS pioneered Thought Field Therapy in Australia, having obtained teacher certification in the US in 1999 from Dr Roger Callahan, the founder of TFT and the father of energy psychology.

Being an Advanced Theta and Intuitive Anatomy instructor, Carol has taught TFT and Theta Healing Australia-wide for almost a decade.

In her quest to discover the most advanced methods for emotional and physical transformation on the planet, in 2009 Carol was privileged to be trained in the extraordinary healing techniques of Professor Grigori Grabovoi and other revered Russian healers. Her travels to Moscow inspired her to create training courses enabling anyone, from any walk of life, to be able to gain real and tangible healing results for themselves and others. She was one of the first English-speaking students of Professor Arcady Petrov at his Noosferra Clinic in Moscow.

Carol offers the following 2 courses in Genome DNA Stem Cell Healing:

2 Day Basic Course - $615

5 Day Intensive Personal Healing / Practitioner Certification - $1,645


CLICK HERE for further course details
Her courses are the culmination of more than 30 years of study and practice under a number of powerful spiritual teachers and healing masters, foremost of whom was the late Bhaktivedanta Swami Prabhupada.

In her courses, Carol offers a variety of highly effective methods for healing mind, body and soul.

---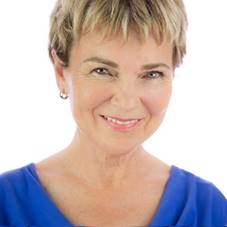 Carol Roberts Genome DNA Stem-cell Healing founder
Allow the organs of your body to 'speak' and be transformed at the DNA level.
Hello, I'm Carol Roberts, founder of the Genome DNA Stem-cell healing method. I have taught over one thousand practitioners in various energy healing techniques over the last twenty-five years. My methods have proven to be highly effective providing rapid healing on all levels, spiritual, mental, emotional and physical. Lives have been saved, relationships mended, families united, businesses transformed, sicknesses overcome and life's goals achieved.
In a typical session I guide you into the organs and systems of your body, even your chromosomes, to allow these parts of yourself to "have a voice" and be transformed back to what we call 'the Creator's perfect blueprint'. Your organs themselves will tell you of the profound shifts that happen within them as this is done. Your body has so much to share with you about the state of your health, relationships and your life's purpose.
In most cases I need to clear unhappy and traumatic events (present or past). Many conditions are connected to ancestors and I am often called to work with ancestral patterns locked in at the DNA level, clearing these not only for you, but your ancestors as well. This also benefits your children and their offspring. I can also work with your children through you as a surrogate on more specific issues.
Each traumatic event usually takes from 5 to 10 minutes to resolve and just like modern computers which can perform numerous tasks at lightning speed, my rapid energy healing methods bypass months or years of lengthy talking sessions getting to the root of the issue and clearing it at the informational levels. Physical healings can occur quickly once the emotional aspects are resolved. My work also involves using digital number codes and geometry. To see some of the rapid physical healing results experienced by attendees at my courses you can go to www.genomehealing.com.au/video-testimonials
I am happy to offer one on one sessions in between my teaching schedule.
Hear what Jeremy Ball, writer from Nova magazine said about my work.
"I have experienced, studied and practiced many ancient and modern healing techniques from shamans all over the world to neat professional looking NLP practitioners and a whole gamut in between. But in the two hours I spent with Carol, I undoubtedly received the greatest healing and internal balance I have received in any number of sessions and appointments over the last 15 years". – Jeremy Ball, Writer for Nova magazine, Sacred Tours facilitator, Master NLP practitioner
---
Call or 'Make an Enquiry' today to find out how Genome Healing can help you, your family and/or your clients! We are always happy to answer any questions you might have.
---