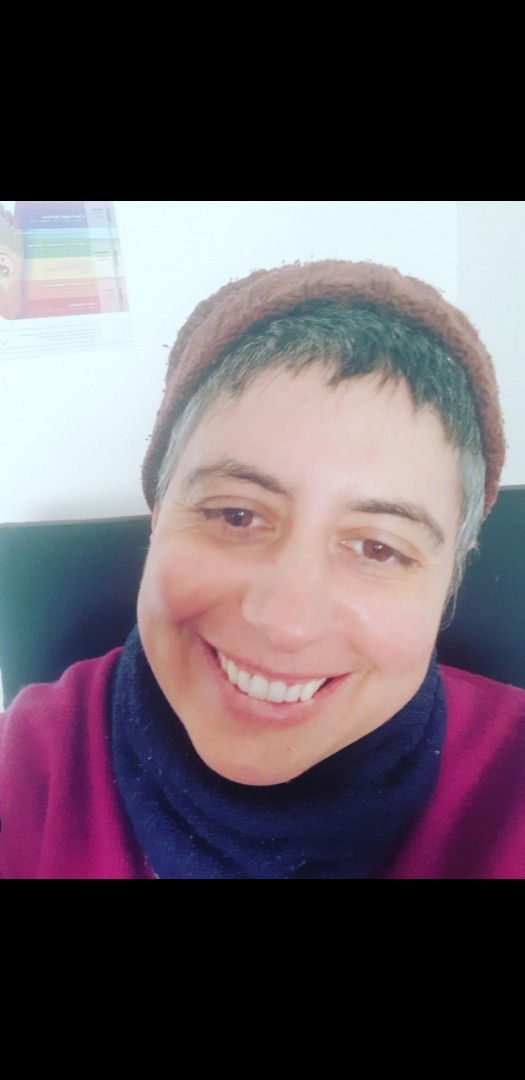 Giovanna Marino
Clicking on the Send Me Details Now button opens an enquiry form where you can message Giovanna Marino directly
Send Me Details Now
My name is Giovanna Marino, and I primarily work as a Soul Medium, creating harmony between the Body, Mind and Spirit through a number of different modalities. My services are Mediumship/Psychic Readings, Holistic Counselling, Family and Structural Constellation Practice, Psychosomatic Therapy, Emotional Release Bodywork, Inner Child Work and Yoni Massage. All my services can be exchanged over zoom, except for any of my services that require any form of bodywork. LGBTIQ+ friendly
Giovanna Marino / Soul Medium
Focus areas
Telehealth
Psychosomatic therapy
Yoni massage
Bodywork
Energy
Health issues
---
My work runs deep, and allows for resolution where there is disharmony, either through working with the individual or family soul. Sometimes even going as far back as our past lives.
I am an Intuitive Healer, gifted in the ability to see, feel, hear and know things, that the common person does not.
I am a Psychic Medium. I am able to communicate to those in the Spirit World. Offering resoultion to those who may have unresolved issues with those who have passed. I feel the emotions of those in the Spirit World and see their perspective through my eyes.
I have the ablity to feel into my client's Soul, hearing what it is, that needs to be expressed or shifted for healing to take place. I can also hear when the inner child is longing to let go of things from the past, or wanting to express what they were unable to express at the time of the event.
I can feel into people's, emotional and energy bodies, which allows further clarification around their health issues and symptoms.
I can tune into people's energy field, which allows me to detect if my clients are carrying energy that is not actually theirs - sometimes we can be entangled with our ancestors, which can have a huge impact on our health and vitality.
Overall, my gift is seeing the underlying causes and energies behind our symptoms, mental, emotional and physical health. The work that I do is long lasting and transformational, on all levels.
I am the go to person when everything else has failed. When you are ready to confront yourself, and shine a torch to those parts within, that are longing to be heard, seen and acknowledged.
I am incredibly honoured to facilitate such powerful work
Face Reading / Healing
1hr
Body Harmony
Spiritual Healing
Family Constellation
Holistic Counselling Online
Spiritual Healing Online
When booking any of my services, you will receive reading in your initial session. With my training in face reading and my ability to feel into people's energy and emotional body, a face reading will reveal to me exactly what is happening on a soul level
Emotional Release Bodywork
2hr
Body Harmony
Spiritual Healing
Somatic Experiencing Online
A powerful process to release any blocked or unexpressed feelings from the body, so you can therefore feel lighter and more connected to yourself. Please see website for further details.
Qualifications
Systemic Family Constellations Practitioner
Certified Psychosomatic Therapist
Diploma In Holistic Counselling
---