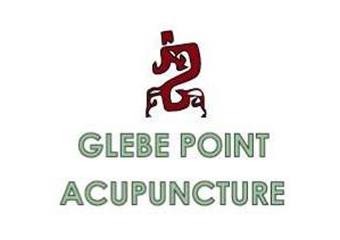 Want to find out my availability, pricing or opening hours? Click on Send Me Details Now to get started.
Send Me Details Now
Clicking on the Send Me Details Now button opens an enquiry form where you can message Glebe Point Acupuncture directly
Glebe Point Acupuncture specialises in traditional acupuncture and herbal medicine - we are dedicated to supporting and optimising your health. Our clinic is conveniently located in the old Valhalla Cinema building on Glebe Point Road and there is a bus stop right outside the building.
Glebe Point Acupuncture
Focus areas
Addiction
Facial
Health goals
Herbalist
Indigestion
Sprains
---
---
What areas do our practitioners specialise in?



Greg's field of expertise is the treatment of infertility, gynecological and digestive disorders as well as musculoskeletal conditions and sports injuries.

Cherie's expertise lies in the treatment of sports injuries, musculoskeletal conditions, gastro-intestinal (digestive) issues and psychological conditions.

Greg & Cherie work together to treat the gamut of conditions you and your family may be experiencing. The aim of our treatments are to deal with the CAUSE of your illness in order to PREVENT further issues in the future, so you and your family are free to enjoy an illness–free, pain–free, and stress–free life.




The most commonly treated conditions at our clinic include:
Respiratory: asthma, bronchitis, sinus, hay fever, colds and flu.
Digestive: ulcers, gastritis, nausea, indigestion, irritable bowel, colitis, constipation, diarrhoea,
weight problems, liver and gall bladder disorders.
Musculoskeletal: arthritis, backache, sciatica, RSI, shoulder and neck problems.
Sports injuries: sprains and strains, corking, cartilage problems, torn muscles and ligaments, tennis elbow.
Neurological: headache, migraines, insomnia, tension, some paralysis, peripheral neuropathy,
tinnitus, facial and intercostal neuralgia, dizziness, Meniere's disease, Bell's palsy.
Gynecological: heavy, irregular or painful periods, absent periods, PMS, infertility, menopausal
disorders, discharges, prolapse.
Urogenital: cystitis, urinary retention, frequency or incontinence, prostatitis, low libido, kidney disorders.
Skin: eczema, dermatitis, psoriasis, acne, herpes, rashes, scars.
Psychological: stress, depression, phobias, anxiety, emotional imbalance, giving up smoking and other addictions.
About Our Practitioners
---
Greg Doyle

Greg studied with recognised masters of Chinese medicine in China and completed a Masters degree (University of Technology, Sydney 2001) in the advanced application of Chinese herbal medicine to complex health conditions.

Greg has been in practice since 1987 following his graduation from four years full time study, including a three month internship at the Red Cross Hospital in Hangzhou, China.


Cherie Lawrence

Cherie has studied and practiced Chinese Medicine for more than 7 years, including a one year internship at Yunnan Normal University China.

Cherie is a university degree-qualified Acupuncturist and Chinese Herbalist. Cherie's Chinese heritage and martial arts background led her to study Acupuncture and Chinese Medicine. She is able to treat a range of complex illnesses and commonly works on sporting injuries, musculoskeletal conditions, digestive, psychological, and neurological conditions.

For more information about Cherie
please visit: www.cherieacupuncture.com
or Email

All of Glebe Point Acupuncture's practitioners are professionally accredited with the Australian Acupuncture and Chinese Medicine Association (AACMA). For further information on Chinese Medicine go to: www.acupuncture.org.au




Clinic Hours:



Monday to Friday: 8am – 6pm
Saturday and Sunday: 9am – 5pm



Schedule of fees:


Initial Acupuncture Consultation & Treatment $128 (1hr+)
Follow Up Treatment $98
Prepaid Treatment Package (Minimum of 3) $88
Concession $78



For more information about us and the services we offer, or to make a booking, call or click on one of the buttons below.
Acupuncture Initial Consultation
50min
Acupuncture Follow-up Consultation
50min
Qualifications
Masters In Health Sciences
Certificate In Acupuncture (China)
Diploma In Traditional Chinese Medicine
Professional Membership
AACMA - Australian Acupuncture And Chinese Medicine Association
---