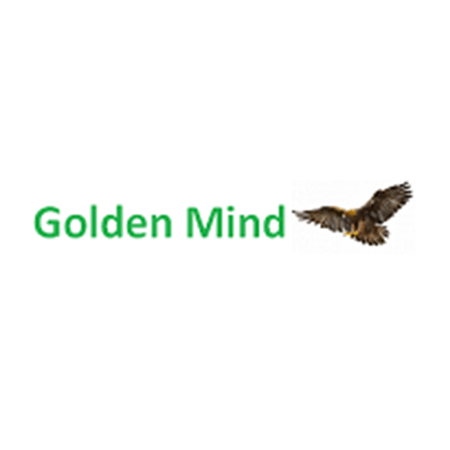 Member since 2009
Golden Mind
Unit 6
10 Mary st
Como WA 6152
Servicing area: KALGOORLIE & COMO & GERALDTON, Como
Adolescents
Relaxation
Self-esteem
...
Want to find out my availability, pricing or opening hours? Click on Send Me Details Now to get started.
Clicking on the Send Me Details Now button opens an enquiry form where you can message the practitioner directly.
Jill at Golden Mind specialises in providing a range of professional Hypnotherapy Treatments, perfect for people of all ages. Available in Como, Kalgoorlie & Geraldton
Golden Mind - Hypnotherapy
---

What Is Hypnosis?

Hypnosis is the use of the trance like state in order to communicate with the conscious and subconscious mind. The role of the Hypnotherapist is to use their skills and make suggestions to help people solve their problems, both and physical and psychological while in the trance state, by allowing the transfer of knowledge between the conscious and the unconscious mind.


What Is Hypnotherapy?

Hypnotherapy is when hypnosis is used in conjunction with positive suggestion to effect a modification or change in attitude and/or actions in a willing person. A hypnotherapy session may involve a Hypnotherapist asking the client questions about any problems they may have or what they would like to improve about themselves.


Issues That Can Be Addressed

Anything from giving up an addiction, helping weight loss to gaining more confidence and self-esteem, there are many benefits to taking part in a hypnotherapy session, at the very least the relaxation alone is very beneficial to self-healing and well-being, ad in guided positive suggestion to combat any negative traits and positive changes can be made.


Why Try A Hypnotherapy Treatment?

Hypnotherapy is one of the most powerful psychological methods for mental and physical relaxation. Thus, hypnosis is useful for anxiety and stress control, and phobias, getting in touch with our feelings, and in doing so we are able to interact with the unconscious and unlock the mechanism causing the problem and enabling positive change.

What is particularly pleasant about hypnosis is the fact that it is natural and safe when used by trained professionals.

Call today to book your next appointment!

What To Expect From a Hypnotherapy Session?

Hypnosis is not the same as sleep. It is not like an anaesthetic. You do not pass out, and you are not unconscious when you are hypnotized. You do not lose control over your mind or your feelings. You do not weaken or surrender your will to any other person. In fact, your will-power may be strengthened with hypnosis.

In hypnosis, it is usual to feel relaxed, at ease, and you may well enjoy a special peace of mind. Many people comment on their feeling of comfort and security, or the sensation of lightness or floating. What is particularly pleasant about hypnosis is the fact that it is natural and perfectly safe when used by trained professionals, and almost everyone can learn to use it by themselves, and be helped by it.

It can be learned and used by Adults, Adolescents, and children alike.


Past Life Regression Hypnotherapy
The Cannon Technique

The Cannon technique has been developed through almost thirty years working in past-life regression therapy, contacting the subconscious to facilitate healing and closure. This technique is different from normal hypnosis. The past-life regression is only the first step, put all together, this technique can help a subject with their present day problems.

It is a way to obtain instantaneous relief for illness, phobias, allergies, etc. and can help with personal relationship problems. This can be achieved with only one session, the results can be phenomenal. Hypnotherapy is a Safe and Beneficial Experience.


Who Can Benefit From Past Life Regression Hypnotherapy Session?

Sessions are particularly useful for helping people in:
Behavioural Changes
Attitudes Habits and addictions
Cease Smoking
Weight-loss
Health & Healing
Motivatio
Assertiveness and Confidence building
Ego-strengthening
Stress and Relaxation and much, much more!

Stop Smoking & Hypnotherapy

What Do I Need To Do?
Be ready to stop. Make the commitment mentally, physically and financially.
Be prepared to stop. Ring and book your appointment.
Set up your home, work place and car so it's easier to stop
Attend your first appointment and use your Stop Smoking CD.
Do whatever you feel is necessary for you to stop smoking
Attend follow up session one week later if needed
Have a go and let it go

How will I feel after a hypnotic session?

Many people wonder if they will experience withdrawal symptoms or gain weight when they quit smoking through hypnosis. Some even wonder if they will be more nervous or uptight.

It is surprising, but most people discovered that the effects they experienced were all good effects. It is very rare that they experience unbearable withdrawal symptoms and seldom do they gain weight. In fact, some who were overweight even found themselves losing weight automatically.

Instead of being nervous or uptight, they usually discover they are more calm and relaxed as they go about their daily activities.

Will I ever smoke again?

It is very rare that a person would decide to start smoking again after successfully getting rid of the smoking habit. You will begin to feel so much better with clear lungs and vibrant health that it is doubtful you would ever decide to smoke again.

Call us today to organise your next Hypnotherapy Session


For more information about the best services for your needs or to organise an appointment - just give us a call or click the Make an Enquiry button for more information!
---
Qualification details
Jill Blacklock-Reed Master Hypnotherapist is Trained and Certified in:
Power Hypnosis from the Australian Academy of Hypnosis in Western Australia
Certificate IN THE TREATMENT of Pain and Psycho-Somatic Conditions with Hypnosis
Stress Management Consultancy with the International Hypnosis Association of America
Past Life Regression Hypnotherapy in the Delores Cannon Technique
Hypnosis with the Ronning Modern Stage Hypnosis Training in America
Reiki One, Two and Master/Teacher in the Usui System of Reiki in Australia
Hypnosis as an allied therapy for the Improvement in the quality of Life for Cancer Sufferers
Angel Intuitive with Doreen Virtue
Intuitive Guidance and Mediumship with Rev. James Booth in W.A
Trained with Dr Marco Paret, learning further hypnosis techniques, including mesmerism
Working With Children Permit
Current Police Check
---
See Also...
About Jill
Qualified Master Hypnotherapist with locations in Perth, Como & Kalgoorlie Western Australia
---
Service categories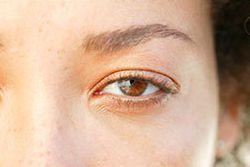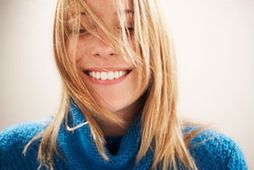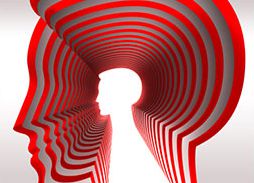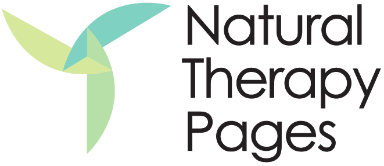 Golden Mind