Member since 2005
Golden Bridge Clinic
4/19 Short st
Southport QLD 4215
Servicing area: Southport, Queensland
Healing
Lifestyle
Herbal medicine
...
Want to find out my availability, pricing or opening hours? Click on Send Me Details Now to get started.
Clicking on the Send Me Details Now button opens an enquiry form where you can message the practitioner directly.
Relieving Pain and Restoring the Balance
That is what we do best and that is our focus. Our dedicated Chinese Medicine practitioners work very hard to make sure that our patients get the best results possible within the shortest period of time.
In the end the results speak for themselves. Here are a few more good reasons to trust us with your family's health and wellbeing...
Golden Bridge Clinic
We use a combination of Chinese Herbal Medicine, Acupuncture, Massage(Tui Na) and Chinese Exercise Therapy(Qi Gong) along with lifestyle advice. Our goal is to assist in the process of deep and natural healing.
Feel Safe
Our clinics have helped thousands of people on the Gold Coast since 1994 and we are here to stay.
Be Assured
You will receive the highest quality of care. All our practitioners are highly qualified with many years of experience.
Get Results
Our professional therapists draw upon thousands of years of empirical knowledge to help you leave ill health behind.
Save Money
Our prices have remained low to ensure you can repeat your treatment often enough to get you well. We give free initial consultations that includes a full Chinese Medicine diagnosis and prognosis.
Save Time
We have three clinics on the Gold Coast: North, Central and South. You can visit whichever is closest to you.
Qualification details
Experienced and Caring practitioners
You can be assured that you are receiving the highest quality of service and advice at all of our clinics. All of our practitioners have formal qualifications and, most importantly, many years of clinical experience.
In Australia, we have four Chinese professors practising full-time. Wolf Miao, James Liu, Cathy Yang and Charles Lu have combined clinical experience of almost 90 years between them.
Wolf Miao
Wolf Miao is a highly qualified Chinese Medicine practitioner whose skills and expertise have been able to help many people over the years, to recover from a wide variety of painful and distressing conditions.
His depth of understanding of Chinese Medicine stems from the knowledge passed down to him from his family of highly respected Chinese Medicine practioners. They have been passing this great knowledge through the generations for more than 400 years.
In October, 1996 Wolf was honoured for his work with an award from the International Conference on Unique Therapies of Chinese Medicine (Sydney).
He is a registered doctor in China and a full practicing member of the Federation of Chinese Medicine and Acupuncture Societies of Australia. He holds the following formal qualifications:
Bachelor of Medicine (Shanghai, China)
Diploma of Traditional Chines Medicine (Shanghai, China)
Masters Degree - Acupuncture (RMIT, Victoria)
Dr James Liu
Dr Liu was invited to Australia in 1997 at the invitation of R.M.I.T. University to Lecture in Traditional Chinese Medicine.
Dr Liu has taught and practiced acupuncture and herbal medicine in universities and clinics for the last 28 years. He received his qualification in 1977 from the Department of Traditional Chinese Medicine, Capital University of Medical Science, Beijing, China. He then went on to receive his qualifications in Western Basic Medicine and Clinical medicine at the Beijing College of Medical Workers from 1981 to 19884.
In 1995, he was appointed Associate Director Doctor and Associate Professor on Chinese medicine at the China Academy of Traditional Chinese Medicine, responsible for high level academic activities in Chinese medicine. Prior to coming to Australia, Dr Liu practiced and lectured in Chinese medicine for two and half years at the European Centre for Peace and Development (ECPD), established by U.N, Beograd, the former Yugoslavia.
Since March 1998, Dr Liu has been teaching the core subjects of basic theories, acupuncture and clinical subjects in the Master and Undergraduate programs of Chinese Medicine at RMIT University, Melbourne. This is the highest regarded course in Chinese Medicine in Australia.
Charles Lu
For more than 20 years, Charles was working in the Occupational Disease section of a Chinese hospital as the "physician-in-charge" of the Dpeartment of Traditional Chinese Medicine.
Charles has over 21 years of clinical experience. He specialises in the treatment of sports injuries and liver imbalances.
He is a registered doctor in China and a full practicing member of the Federation of Chinese Medicine and Acupuncture Societies of Australia. He holds a Bachelor of Medicine (Shanghai, China)
Cathy Yang
Cathy has over 17 years of clinical experience. She specialises in the treatment of skin disorders and sinusitis problems.
She is a registered doctor in China and a full practicing member of the Federation of Chinese Medicine and Acupuncture Societies of Australia. She holds a Bachelor of Medicine (Shanghai, China)
---
Service categories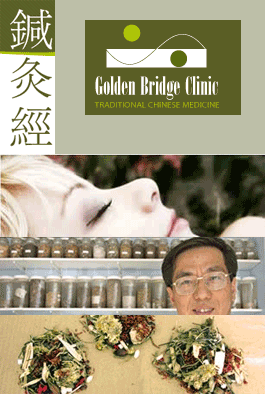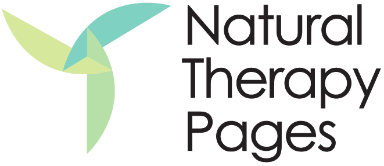 Golden Bridge Clinic