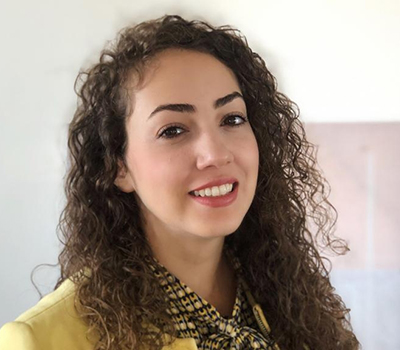 Member since 2020
Good Vibes Experts Hypnotherapy
Servicing area: St. Leonards, North Sydney, Mosman, Northern Beaches, Sydney CBD, Eastern Suburbs NSW.
Eating disorders
Transformational therapy
Hypnotherapist
...
Want to find out my availability, pricing or opening hours? Click on Send Me Details Now to get started.
Clicking on the Send Me Details Now button opens an enquiry form where you can message Sepi Soltani directly.
Change from the inside out.
Use the power of your subconscious mind to achieve what you desire in your life.
Rapid Transformational Therapy
---
What is Rapid Transformational Therapy or RTT?
Good Vibes Experts Hypnotherapy in St. Leonards NSW provides Rapid Transformational Therapy (RTT) to bring about revolutionary changes in your life.
RTT is an award-winning therapy based on neuroscience that offers fast, effective results by combining the most beneficial principles of Hypnotherapy, Psychotherapy, NLP and CBT. RTT works with the subconscious mind; it uses hypnosis/deep relaxation to uncover the root cause of the presenting issue and fix it at the subconscious level.
RTT helps you to change perceptions and thoughts at the subconscious level and therefore gets you unstuck very quickly. Typically, clients see powerful results in just one session (yes, just one, and no more than three). So you can forget about multiple sessions that go on and on with little change in sight; no one has time for that.
With Rapid Transformational Therapy, you happily, easily, effortlessly break free from what was weighing you down. You can just let go.
In summary, Rapid Transformational Therapy can help you:
Change habits to achieve your goals in life
Relieve stress, anxiety and fears
Overcome fears and phobias
Say goodbye to discouragement, guilt and shame
Break bad habits
Change habits to achieve your goals in life
Perform at your very best
Step into your brilliant future
Achieve extraordinary results in sports
Be more successful in business and the performing arts
To Increase focus and motivation
…And the list goes on
Conditions Treated
Anxiety: RTT helps uncover the root cause of the anxiety and helps you to release it at the subconscious level.
Stress: Long-term stress can knock your mind and body out of balance. You can remain calm and peaceful even in stressful situations when you are equipped with powerful beliefs.
Panic attacks: Panic attacks are the way your body is communicating with you. Your body's warning you that something needs to be changed within you, and RTT helps to become free from panic attacks.
Guilt: Guilt ties you to the past. RTT helps you to release the guilt that keeps you stuck in your life. Therefore, you have more available energy to create the life you want.
Fears: Our minds are constantly responding to the pictures we make in our head and words we say to ourselves. RTT helps to uncover the main reasons for your fears, and then it helps you to change them.
Phobias: RTT helps you to smash your phobias by changing the pictures you have in your mind.
Addictions: Alcohol, Smoking, Drugs and Gambling. Uncover the reasons and beliefs behind addictions, so you can remove and replace them with powerful beliefs to gain control.
Relaxation: RTT helps you to be more relaxed, balanced in your life by helping you to change your beliefs and thought patterns.
Weight Issues: Release unhealthy eating patterns and the desire to overeat, and find pleasure in your ideal weight.
Depression: RTT helps you to become free from depression by finding the root causes of depression and fixing them at the subconscious level.
Confidence: We all know confidence plays an important role in all areas of our lives. RTT helps you to remove any limiting beliefs you have about yourself, and then rewire your brain for extraordinary confidence.
Self-esteem: Self-esteem is the way one sees and values itself. We were all born with extraordinary self-esteem and RTT helps you to regain the phenomenal self-esteem you were born with.
Motivation: Do you want to be naturally motivated to achieve extraordinary results in your life? RTT helps you to rewire your brain so you'll be naturally motivated to achieve your goals.
Achieving Goals: Every habit of action runs by a habit of thought. RTT helps to uncover the limiting beliefs you've formed about yourself that doesn't allow you to achieve your goals, and then it programs your mind to achieve whatever you want in life.
Procrastination: Procrastination has a purpose or intention in your life. RTT helps to uncover those main reasons for procrastination, smash them, and programs the mind to be proactive.
Career Issues: We often feel something outside of us needs to be changed so we feel happy at work. But everything in our life comes to us because of the beliefs we have. When you change your beliefs you change your world, and even circumstances and people around you change.
Interview Skills: RTT helps you to be fabulous at interviews by rewiring your mind to be calm, relaxed, focused, and full of self-confidence during the interview.
Nerves: You can have exceptional courage, boldness and firmness under any demanding circumstances if you possess extraordinary beliefs, and RTT helps you to become that person.
Public Speaking: RTT helps you to smash the fear of speaking in front of a crowd and instead helps you to form powerful beliefs, which give you a natural ability to speak in public.
Concentration: Are you struggling to concentrate? Concentration is an ability that you can gain if your mind is equipped with phenomenal beliefs and programs that allow you to concentrate easily on your tasks.
Exams: Are you feeling stressed and anxious before and during exams and therefore you cannot achieve the desired results? RTT can help you to be calm, relaxed, well rested, and focused during exams so you can recall all the information easily and achieve extraordinary results.
Memory: RTT helps to uncover why you have memory issues, and then change the programming so you can have fabulous short-term and long-term memory.
Driving Skills: RTT helps you to rewire your brain so you can perform at your very best.
Relationships: Your life is a reflection of your beliefs and so is your relationship. Finding love and being in a wonderful relationship is easy when you have phenomenal beliefs about yourself and love.
Fertility: RTT has phenomenal success results in dealing with unexplained infertility. RTT helps you to understand the beliefs that affected your natural ability to become pregnant.
Pain Control: RTT and hypnotherapy have a proven record of decreasing a variety of chronic pain significantly. RTT helps you to use the power of your mind to be healed and pain free.
Mobility: RTT helps to uncover the main reason why your natural mobility has been affected and then helps your body to heal itself and therefore you are able to move your body freely and easily.
Skin Conditions: Your body has a natural ability to heal itself if you can tap into the power of your subconscious mind. Depending on the skin condition, RTT helps to remove or lessen the condition.
Sleep problems and Insomnia: RTT uncovers the root cause of the sleep problems or insomnia, and then addresses those issues effectively so you can enjoy a sound, relaxed sleep.
What you get in a session
Initial consultation call – 20 minutes
An RTT session for 90 -120 minutes
A customized hypnosis recording from your session to rewire your brain with powerful beliefs to achieve the results that you want. This recording changes the neuropathways in your brain to give you the phenomenal life you want.
20 minutes long follow-up call after around 10 days from your session to provide additional support to you and answer your questions.
Another follow-up call after 28 days from your session to check whether another session is required
When will I start to see changes?
There are 3 types of change from Rapid Transformational Therapy - every person is different:
Immediate: You feel an immense shift right away - immediate changes in your physiology, thoughts and behaviours right in the session.
Incremental: You see constant changes every day, or over time.
Retroactive: You don't see the shifts straight away and then one day you suddenly look back and see all of the things that are different in your life.
You are not alone! Please note I'm there for you with coaching-style sessions to support you in this process.
Make an enquiry to find out how RTT can help you kick-start the life that you want.
---
Service categories
This practitioner provides online consults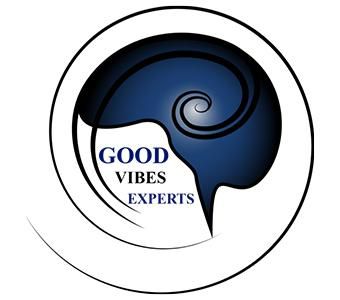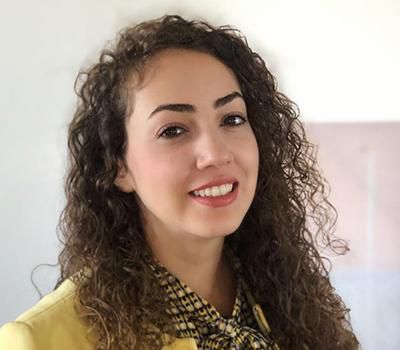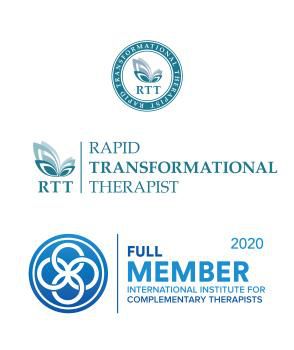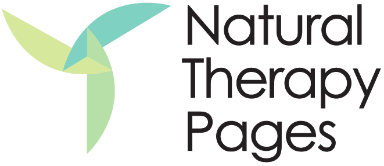 Good Vibes Experts Hypnotherapy