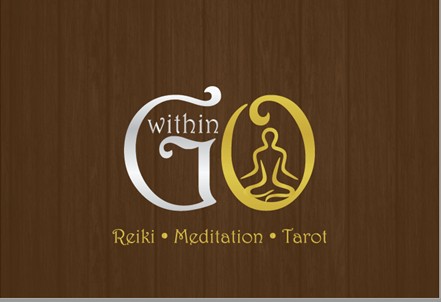 GoWithin
Want to find out my availability, pricing or opening hours? Click on Send Me Details Now to get started.
Send Me Details Now
Clicking on the Send Me Details Now button opens an enquiry form where you can message GoWithin directly
Hello, and Welcome to my page! I'm Barb, my business is GoWithin! My life purpose is to help guide others to a place of peace through finding themselves. I have been on my own healing and journey of evolution for the better part of 20 years.  I have re-invented myself multiple times throughout my lifetime so far and will continue to peel back the layers to my most authentic self. I would like to help you do the same!  To lead you beyond your fears to your heart and to be in a glorious state of happiness and joy, of self love and calm. To be engaged in life and with those around you.   
GoWithin - Barbra B
---
Focus areas
Love
Negative emotions
Emotions
Forgiveness
Trauma
Happiness
---
Most of us, at some stage in our lives start searching for something.. belonging, understanding, happiness, but ultimately, that search is for ourselves and for what we ultimately feel in the depths of our soul.
At GoWithin, I use a variety of modalities including Reiki and Meditation to peel back the layers.
Each person's needs are different, but time and experience have shown that we all need to unlearn toxic behaviours, limiting beliefs, negative emotions, and heal old trauma's. This is simply part of being human.
Through my 'Make or Break' Journey protocol we peel back the layer's to discover who you really were before all the familial and social conditioning. The key is to return to a state of authenticity, to remove limiting beliefs that may affect your abililty to let go and succeed and to heal your inner child. This 9hour journey is a safe place to recognise and release and to move into a new mindset and state of being.
The Make or Break journey involves the following:
Getting to know you

Anchoring

Masculine & Feminine Relationships

Our needs & how we process

Conscious v unconcsious

Releasing Negative Emotions

Forgiveness

Releasing limiting beliefs

Energy Healing

Healing the inner child

Reiki

Meditation
Together with the modalities mentioned, I am an intuitive. I receive messages from the spirit world that often help to discover more about ourselves. When we heal our wounds we heal our life.
Letting go of the negative emotions from past experiences helps cleanse us, to realise back to who we were always meant to be. To live a life that is full, that is worthwhile, that is happy and centred.
Please feel free to contact me to chat about what you need. There is no 'set way' to heal nor does it have to be with a certain focus or modality. We will work this out together and intuitively.
Sending love
Barbra
I am a Reiki Master Practitioner who believes in reiki as a way of balancing the energy centres to enable re-balancing and healing.
As a meditation facilitator, I offer 1:1 meditation classes to teach clients a variety of meditation methods to bring about peace, calm and authenticity.
Qualifications
Reiki Master
Meditation Facilitator
Family Freedom Protocol Practitioner
Professional Membership
IICT - International Institute For Complementary Therapists
Australian Reiki Connection (ARC)
---