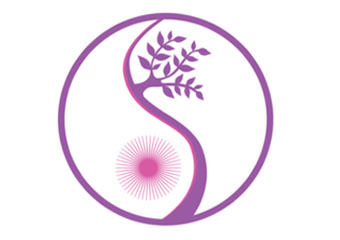 Graceful Light
Clicking on the Send Me Details Now button opens an enquiry form where you can message Sharon Corrigan directly
Send Me Details Now
Restore your vibrant, happy, and healthy life. Learn how to connect with your angels and guides to gain heavenly guidance, wisdom, and healing. Book a consultation with Sharon today!
Reiki Master & Angelic Intuitive Healer
Servicing area
Wallsend, Newcastle, Sydney, NSW
---
Focus areas
Telehealth
Angels & guides
Aromatouch technique
Angelic healing
Spiritual guidance
---
---
Graceful Light offers wellness solutions to individuals and organisations through a variety of Energy Modalities like Reiki, Energy Balancing, Aroma Touch massage and listening.
Sharon works with people who are seeking clarity, seeking focus, or who want to reconnect with themselves on a physical, mental, emotional, or spiritual level.
Using the Angel Intuitive method, she helps harmonise aspects of your life by communicating with angels.
Then there is Reiki, a natural hands-on healing method based on the energy of the universal life force in and around your body.
The technique induces deep relaxation, clears blockages, is non-invasive and works with any standard medical treatment.
Graceful Light offers a space where one can feel supported and empowered, speak freely, and feel comfortable.
Services Offered
Reiki
After starting her healing journey, Sharon found Reiki works on all levels--mind, body, and spirit.
People come for treatment for many reasons. Some people want to remain healthy and balanced, while others suffer from an illness for which Reiki supports their body's natural ability to heal, and then there are those who desire to develop spiritually.
You can ask yourself the following questions to determine if you need Reiki treatment:
Do you feel sick and tired of being sick and tired?
Do you feel mentally and physically stressed?
Are you undernourished?
Are you experiencing a cloudy head?
Do you experience aches and pains?
Are you getting a good night's sleep?
Do you suffer from mental or physical exhaustion?
If you answered yes to more than one of these questions, then Reiki could help you feel more energised and rejuvenated.
Angel Intuitive
Do you know you are born with two beautiful Guardian Angels who look out for you and guide you throughout life?
Sharon learned her guardian angels have been with her through thick and thin, guiding, loving, and showing her how to love herself.
She runs workshops to help others connect and communicate with their own angels and guides.
Aromatherapy
Sharon provides AromaTouch Massages and uses certified pure therapeutic grade essential oils for balancing the nervous system when applied to the back and feet. Stress, inflammation, and imbalance are relieved by this method.
Opening Hours
Monday: 8:00 am to 8:00 pm
Tuesday: 8:00 am to 8:00 pm
Wednesday: 8:00 am to 8:00 pm
Thursday: 8:00 am to 8:00 pm
Friday: 8:00 am to 8:00 pm
Saturday: 9:00 am to 5:00 pm
Sunday: Closed
Testimonials from Sharon's previous clients:
"I have had the most amazing massage with 100% essential oils . Body felt soooo relaxed for hours. Will definitely go back . Thank you Sharon your amazing." - Linda Irene Pinkerton
"Thank you Sharon for a De Stressing Reiki session, well worth it!" - Chrystie Hile
Work with Sharon to rebalance and harmonise your mind, body and spirit. Book your appointment online.
---