Member since 2011
Graceful Living Naturopathy
Elspeth Vines
40 Station st
Mount Eliza VIC 3930
Servicing area: Mount Eliza, Mornington Peninsula, Bayside, Victoria
Elspeth at Graceful Living Naturopathy provides health care
and education with the aim of helping her clients achieve contentment and better health.

Ask about my Get Fit for Summer programs!
Please leave a message when calling
0430329895
Graceful Living Naturopathy - Herbal Medicine
---
Herbal Formulations
Herbal medicine utilises the gentle synergy of plants for healing, as tinctures, teas, syrups, gargles, creams and lotions. Graceful Living's tea range is expanding, and is the ideal option if you are alcohol intolerant or averse, or simply prefer that hot cuppa (or iced on a Summer's day).
Every care is taken to avoid herb-nutrient-drug interactions, for complete safety. For this reason, please bring a list of your medication with you to all consultations so a herbal mix can be uniquely composed just for you. A difference in your condition can be fairly immediate, but certainly within 2 weeks you should be noticing a change. Sometimes a herb will be recommended as an ongoing remedy to conteract adverse pharmaceutical effects, or for continued wellbeing (for example blood pressure or diabetes regulation - together with dietary management).
Herbs are administered to you as combinations of liquid herbal tinctures. Taste yuk, but 'hold your nose and down it goes' is the way to do it. The benefit of taking herbs this way is the individual formulations that are truly specific for your needs, and you DO get used to the taste!! Some mixtures are sweeter than others, and I can often add a sweetener that won't affect the integrity of the mix.
For those of you who will not or cannot take liquid herbs, tablet formulations are available.
Echinacea, the favourite for colds and flu. Best taken at the first sign of illness to hopefully avert progression to fullblown illness and limit the time span of the illness
---
Chamomile
Chamomile is an aromatic member of the daisy family, and a well-known herbal tea. Growing your own is the best way to ensure fresh tea, but make sure you have the correct variety! you need to grow Matricaria recutita. Pick a bunch of flower heads once they start to flower and shove it in a teapot, add boiling water and infuse 5 minutes or so before drinking, to absorb all the oils and phytonutrients. Looks good in a vase, too. Anyone can take it unless you are allergic to members of the daisy family (you may sneeze or come up in a rash when around ragwort, for example).
Chamomile contains calcium, iodine and potassium, as well as essential oils and immune-stimulating polysaccharides, flavonoids, bitters (good for the liver), tannins, coumarin and malic acid. These phytonutrients can assist in the following ways:
If you suffer from menstrual or other abdominal cramps, such as in IBS, 3-6 cups of really strong chamomile tea/day can help. It is relaxing to muscles and nerves, so helps release tension, including tension headaches, migraine and vertigo, and regulate your bowels and menstrual cycle. It can be helpful during menopause. People often take it to ease stress levels, morning sickness or settle down before bed, for the same relaxing and antispasmodic properties. Chamomile essential oil (use externally ONLY, as inhalations or topical applications at 1% concentration) can alleviate inflammation and allergies eg hay fever, catarrh, sinusitis, bronchitis and asthma.
Chamomile is healing and soothing on the skin, so dab some cold tea on mild mastitis or cracked nipples (safe for baby), sunburn, rashes, acne, bites and stings. Any skin inflammation is heating, so the cooling effect of the cold tea alone will soothe, apart from the healing properties of chamomile. Dab it around your eyelids if you have conjunctivitis or blepharitis, or on any radiotherapy skin trauma. The hot tea will soothe ginigivitis, and makes a delightful blond hair rinse. As you can see, a multitude of uses for this most valuable herb!
Chamomile - easy to grow as a lawn of garden border. Hardy, but naturally water in hot, dry conditions. As a lawn, you can smell the flowers as
---
For more information about treatment with Elspeth at Graceful Living Naturopathy, call, visit my website or click on one of the buttons below to instantly message me.
---
Service categories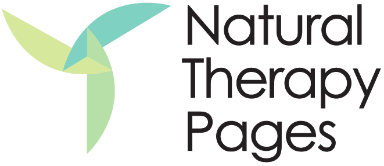 Graceful Living Naturopathy