Great Goona Jennifer Thomas
Barambah Rd
Roseville NSW 2069
Servicing area: Inner City & Northern Suburbs
Growth
Home visits
Menstruation
...
Want to find out my availability, pricing or opening hours? Click on Send Me Details Now to get started.
Clicking on the Send Me Details Now button opens an enquiry form where you can message Jennifer Thomas directly.
Ayurveda covers all aspects of health and well-being for a happy life.
Great Goona
---
Ayurveda

A consultation provides an assessment of your current health status. . . and includes an Ayurvedic Body-type Assessment with lifestyle and dietary guidelines.

Beginning with an assessment of what we understand as your Body-type and what it needs to eat in order to function properly. Seasonal adjustments to our lifestyle show us as well, how to rest and recreate in accordance with the daily round. Practical study and application of these principles/guidelines involve diet and exercise, seasonal and daily routines to maintain balance, massage and its therapeutic uses, Panchakarma cleansing and purification techniques. Treatment is rightly understood as the process of re-establishing health and not killing the pain or disease. All of these notions rely on the constitution of man and nature, which is based on three functional centres governing all of life.

Principal treatments involve the unique Ayurvedic practice of massage with herbal oils. Every human being needs regular oil massage. While self-massage is adequate for people most of the the time, everyone should seek professional massage from time to time. Massage makes the skin soft and unctuous reducing dryness, cold, rough and ageing skin. The rhythmic massage motion allays joint and muscle stiffness and makes all body movements free and rhythmic. The circulation of the blood increases, encouraging quicker removal of metabolic wastes. Massage also relaxes the body prior to more vigorous exercise. Massage is particularly benefi cial for those who work more with their mind than their body. With reduced anxiety and tension body-awareness develops leading to an expansive sense of ourselves or well-being. This state of ease brings an improvement of mental and emotional
functioning, with a body felt as light and full of energy and vitality.

Some benefits of Massage:

Increases body-heat and improves blood circulation
increases oxygen to the tissues
assists the body with the efficient removal of wastes
spine becomes supple with an improvement in the bodys nerve supply
eases symptoms in headache, back and neck and problems with digestion
alleviates ailments caused by mucous and wind
strengthens the bodys auto-immune system
removes stiffness of the joints
improves sleep and alleviates insomnia
improves concentration, intelligence, confidence,
esteem and youthfulness
enhances the healing process
increases vitality, strength, stamina and flexibility
improves resistance against disease and imbalance

Abhyanga

Full body massage with warm, Herbal and Essential oils included as required.
Includes Head and Face massage. Stimulates and massages the Marma points, the anatomical reflex points of the body; vital seats of the pranic energy are promoted. Relaxes and rejuvenates.

Sirodhara for
Men & Women

Begins with a spine, feet and head massage then warm Sesame Oil is poured over the forehead.
This calms and balances energies in the body that cause pain and stress. The rhythm of the oil over the seat of cognition, arouses and invigorates the body-mind, transforming tissues and restoring good health and deep relaxation.
Excess oil from Sirodhara is complimentary for home use.

Abhyanga for Women with Sirodhara(Full body with Facial)

Ubtan

Uses Legume flour, herbal powder, clay, essences and oils to cleanse and nourish the skin, tone the muscles and reduce fat by improving the metabolism of the mucous and adipose tissues.

Rejuvenation For Women

Abhyanga, Sirodhara and Sound Massage followed by aromatic bath and shower.

Pre-Wedding Package

Ensure you arrive relaxed, radiant and ready to enjoy every moment of your special day. An ancient practice from India, is for the bride and groom to prepare four days prior to the wedding with daily Abhyanga, Ubtans and Bathing:

Mother and Baby Programme

The first six weeks following the birth of a baby is a vital time for both the mother and baby. A profound transformation takes place during this time, bringing with it great physiological and emotional change. It is important that the mother as source and nourisher be given the best opportunity for rest and rejuvenation during this phase. Daily massage, good food and appropriate rest help the nursing mother; by relieving sensitivity, pain and exhaustion as well as removing accumulated wastes in her system.

The newborn relies on the substance of mother and her daily renewal provides her with the resources demanded by the situation as well as protecting her future health and welfare.

The program for baby includes daily head massage as well as full-body massage prior to bathing. Massage tones the digestive system and helps relieve, colic, gas and constipation. It helps with respiratory congestion and sleeping difficulties as well as alleviating any birth-related aches and pains.

Above all, the daily routine of baby massage encourages bonding and promotes physical growth with social, emotional, intellectual development and well-being.

Ayurvedic Facial

Cleansing, oleating, herbal steam compress, scrub, mask, toning, moisturising and hydrating. Includes a massage of head, neck, ear, arms and hands, lower legs and feet.

Indian Head, Neck & Shoulder Massage

With or without warm Sesame Oil and essential oils. This extensive treatment is wonderful for general stress. Rejuvenates and energises. Particularly effective with headaches, eye, neck and shoulder tension.


Padabhyanga (Foot)

Scented Foot-Bath followed by Foot and Leg massage with warm Sesame Oil. Stimulates all organs of the body, increases vitality and induces a deep sense of well-being. Foot-bath in Singing bowl and warm oil massage relieves insomnia and nervousness as well as dryness or numbness of the feet. Leg massage energises the belly, pelvis and colon, improves blood circulation and fertility, relieves any numbness of the legs.

Self-Massage

Learn how to give yourself a Self-massage daily with herbal oils and essences. A daily practise to nourish your whole body with oil to slow the ageing process, improve skin and muscle tone, circulation, health and well being.
Includes hair nourishment with oil.

Nourishment

If you havent had time to cook for yourself we can offer delicious, home cooked, aromatic light vegetarian dishes to complement after any therapies.

Ayurvedic Massage Treatment Fees

Health Consultation: 1 hour - $60; 1 hours - $90
Abhyanga for Women (Full body with Facial): 1 hour - $110; 1 hours - $130; 2 hours - $160
Abhyanga 1 1/2 hour with 30 minutes Sound Massage - $165
Sirodhara for Men & Women: 2 hours - $180
Abhyanga & Sirodhara: 2 hours - $210
Padabhyanga (Foot): 1 hour - $85
Indian Head, Neck & Shoulder: hour - $60
Ayurvedic Facial: 1 hour - $85
Womens Rejuvenation: 3 hours - $280
Mother & Baby Programme(Home visits : conditions apply): 6 weeks post-partum

Kansa Wand

Kansa means bronze. Bronze is a combination of copper and tin with the trace mineral zinc. Known in ancient India as the Healing Metal. Traditionally, Kansa is said to draw from the body via the skin, Pitta or excess acidity and heat that accumulates in the tissues.

Kansa Wands were first used in foot massage and also have a long history of relieving eye conditions. In todays technological world with many suffering eye problems such as eye strain and tension, redness & soreness, blurred vision, headaches and general aches or pains, Kansa Wands are an ideal treatment.

Due to bronzes high electrical conductivity Kansa Wands work easily and effectively with the bodys subtle electrical fields as well as the piezo-electricity that runs in the collagen layer and fascia.

* When piezo-electric material is placed under mechanical stress, shifting of the positive and negative charge centres in the material takes place, which then results in an external electrical field. When reversed, an outer electrical field either stretches or compresses piezo-electrical material.

Full Body : 1 hr $95 : 1.5 hrs $130 : 2 hrs $160
Foot Massage : 45 minutes : $80
Facial Massage : 30 minutes : $60
Detoxification Clay Pack : $10-30
Health Consultation : 1 hr $60 : 1.5 hrs $90
By appointment only.

Malay Massage

Malay Abdominal Detoxification Massage and Navel Candling Therapy

Aims to treat the entire body by combining different manual techniques such as soft tissue manipulation called Urut Massage and Herbal Poultices applied to the abdomen, and followed by the Ritual Navel Candling in order to achieve a flow of Qi and blood along the meridans and organs. Stimulates and regulates the functioning of the Four Elements of Air, Fire, Water and Earth.

Herbal Poultice

Massage begins with the poultice applied to the abdominal cavity. A preparation that increases blood flow and promotes circulation. Relaxes tense muscles and improves tone. Alleviates pain and inflammation.

Clay Pack Treatment

Green Clay, Salt, Lime and Essential Oils improve blood circulation and aid detoxification and as the Clay Pack dries, a Head and Foot Massage is given followed by a Lymphatic Abdominal Massage in preparation for finishing with Sound Therapy.

Himalayan Singing Bowls Sound Therapy

The Belly bowl and Heart bowl promote relaxation and circulation with detoxification. Clear Aftercare and Dietary guidelines will be provided to complete the therapy.

Malay Abdominal Massage Fee 1 hour : $95
Health Consultation : 1 hr $60 : 1.5 hrs $90



---
Testimonial


It is very rare to find a therapist who is so highly qualified, greatly skilled and vastly experienced, and who brings such an extraordinary depth of knowledge, understanding, insight and awareness to the massage table, she simply bestows the gift of healing upon you.

I have found Jennifers massages to be not only divinely relaxing, rejuvenating and energising, but also mentally transformative and able to ever so gently take me to that place of inner stillness where time stops and I simply am, in pure bliss!

Elizabeth, Sydney
---
Service categories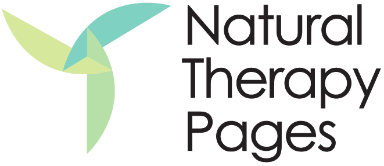 Great Goona Jennifer Thomas