Great Goona Jennifer Thomas
Barambah rd
Roseville NSW 2069
Servicing area: Inner City & Northern Suburbs
Growth
Home visits
Menstruation
...
Want to find out my availability, pricing or opening hours? Click on Send Me Details Now to get started.
Clicking on the Send Me Details Now button opens an enquiry form where you can message Jennifer Thomas directly.
A profound practice from Ancient India. The practice employs specifically tuned singing bowls to promote health and well-being.
Great Goona
---
Peter Hess Sound Massage

Discover expanded awareness, reduction of tension, calming of the mind, stillness and nourishing rest.
The experience becomes more profound with successive treatments.

Origins

Some say that the Vedic tradition of India has a practical history of some 50,000 years or more. This culture was guided by the fundamental insight that we and our environment are really one. This was realised in practice with direct observation and a capacity to communicate with the intelligences and powers of nature. The principles they established concern a life of harmony for the health and well-being of all existence. They also illustrate the wisdom and understanding of their original visiona vision that followed the movements and activities of Sound to reveal the Silence as its source.
Sound returns to Silence so as to sustain itself and sound anew, coming and going. Sound envelops, surrounds and stimulates. We are made aware and communicate in sound. Veda describes a complete language of Sound. The use of singing-vibrating bowls accords with these ancient principles, and reflects the original observation and understanding: that all is one in life
appearing as many.
The Vedic vision inspired Peter Hess to design and develop specific bowls and a method for their application.

Practice

All is sound and All happens in sound. The hearer vibrates according to whatever sounds are dominant and the consequences are profound. Indeed, we develop patterns of sound that become habitual, fixing our thoughts and behaviour as well as disrupting our sense of ease. We find ourselves fractured with conflicts over subject and object, mind and body, objectivity and the noise of the world. Discordant sounds and habits disconnect us from the Silence to which all sound must return in order to begin again, afresh.

Listening lets the singing-vibrating sound of the bowls gently penetrate and gather all the sounds and return them to source. All that is left is the rest. A profound rest to restore the ease of being and the power to begin again with new possibilities.

The method, the bowls and their application allow us to rest and let the gathered sounds, return to the field of Silence where our memories, imaginings and history can be released or dissolved.

Outcomes

The extensive research and development by the Peter Hess Institute in Germany has yielded many benefits.

Singing bowl treatments promote a deep relaxation with relief from pain and tension. They assist the healing of bones and tendons, also helping to reduce high blood pressure, by engaging the cardiovascular, neuromuscular, respiratory and nervous systems as well as the metabolism.
All body cells respond and are harmonised. Indeed, everybody young and old benefit from the sounds of the singing bowls.
Sound Massage has wide application ranging from relaxation to specific use in education, therapy, medical and workplace settings.

Practitioners trained by the Peter Hess Institute participate in ongoing research and development around the world. Training programs incorporate the latest research findings of acoustics, neurobiology, psychology and related sciences.

Sound Massage for 1 hour $70
3 Sound Massages within 2 weeks $180
By appointment only
Gift Vouchers available




---

Testimonial


It is very rare to find a therapist who is so highly qualified, greatly skilled and vastly experienced, and who brings such an extraordinary depth of knowledge, understanding, insight and awareness to the massage table, she simply bestows the gift of healing upon you.

I have found Jennifers massages to be not only divinely relaxing, rejuvenating and energising, but also mentally transformative and able to ever so gently take me to that place of inner stillness where time stops and I simply am, in pure bliss!

Elizabeth, Sydney
I had abhyanga ayurvedic massage, shirodhara and sound healing. It was the most nourishing and healing treatment I have ever experienced. Receiving treatment from Jennifer was absolute bliss. Her expertise, years of experience and practice, level of care and compassion are rare to find! It's been 3 days since I had my treatment and both my body and mind still feel peaceful, calm and grounded. I have had ayurvedic treatments at various places before but this one was so far the best! I can not wait to be back to for true ayurvedic experience and it's soothing and balancing effects. Thank you Jennifer!🙏
Marie, Blue Mountains
---
Service categories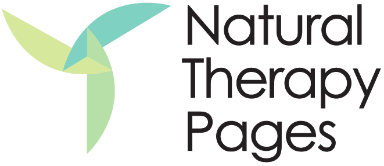 Great Goona Jennifer Thomas