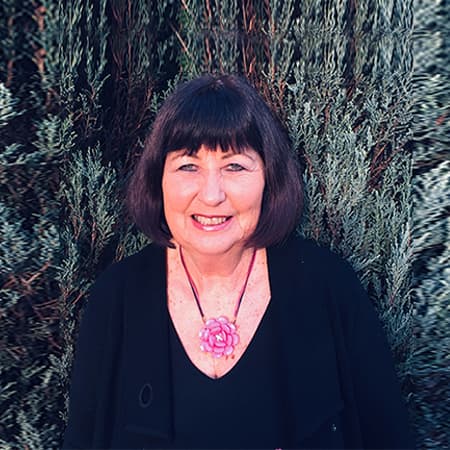 Greendale Natural Therapies
Clicking on the Send Me Details Now button opens an enquiry form where you can message Margaret Gough N.D. directly
Send Me Details Now
Margaret has been a practitioner for 35 years and provides the following services - Homoeopathy, Naturopathy, Herbal Medicine, Iridology, Kinesiology, Bach and Bush Flower Essences and Nutrition
Classical Homoeopathy & Naturopathy
Servicing area
Hawthorn, Camberwell, Malvern, Glen Iris, Kew, Richmond, South Yarra, Caulfield and other surrounding suburbs
---
Focus areas
General health
Immunity
Stress
Anxiety
Depression
Grief
---
---
Margaret facilitates workshops on 'Bach Flower Essences' and 'Homoeopathic Home Use First Aid Remedies'. If you are interested in attending either of these please contact her today.
---
What Is Homoeopathy?
Homoeopathy is a natural, gentle, holistic form of medicinal treatment. It promotes healing responses with specifically prepared substances that mimic the symptoms of the disease.
Where Did Homoeopathy Originate From?
Homoeopathy is derived from Greek 'homoios' - like or similar and 'pathos' - feeling, passion or suffering' - first suggested by Hippocrates, the Father of Medicine. Paracelsus also used the 'Law of Similars' in his practice.

Dr Samuel Hahneman (1755-1845) German physician, chemist and linguist rediscovered homoeopathy via 'like cures like' and the process of potentization - a method by which substances are diluted to lessen toxic properties and magnify their effectiveness.
How Does Homoeopathy Work?
Homoeopathy treats the underlying causes of ill-health, taking into account not only the condition itself, but the whole person. This includes medical history, mental and emotional well-being, likes and dislikes and lifestyle.
Why Try Homoeopathy?
Homoeopathic medicine is invaluable in the treatment of acute, deep-seated chronic as well as hereditary diseases. The purpose of homoeopathic treatment is to stimulate the body's natural resistance against disease or ill-health.

It is often the small idiosyncrasies that are "the real you" that help the homoeopath to select the remedy that best fits your needs.
What Does Margaret Do?
Homoeopathic kits are available for specific ailments.

Margaret is passionate about homoeopathy because it is a safe and effective method of treatment with quick results. She has seen the benefits of homoeopathy with countless clients, family and friends.
Naturopathy ' A Method of Healing for Health and Well-being'
It assists with:
restorative

maintenance
preventative health care

Remedies include:
Herbal Medicine
Bach and Bush Flower Essences
Minerals/Vitamins
Nutrition
With Naturopathy the whole person is treated in an individual manner. It treats the cause of disease not only the symptoms presented. Personally prescribed high quality practitioner brands are used with each treatment.

Common colds and flu can be treated in a shorter duration. For long-standing ailments time and patience achieve the best results.

Diagnostic methods include:
Case History
Iridology
Kinesiology
| | |
| --- | --- |
| | I attended the 5th International Naturopathic Medicine Congress London 6-8 July 2018 |
For more information about the best services for your needs or to organise an appointment please call Margaret.
---
Initial Consultation
1hr 30min
Naturopathy
Homoeopathy
Herbal Medicine
Iridology
Kinesiology
One on one session. Concessions are available for students and pensioners.
Standard Consultation
1hr 15min
Naturopathy
Homoeopathy
Flower Essences
Herbal Medicine
Iridology
Kinesiology
One on one session. Concessions are available for students and pensioners.
We're open 4 days.
| | | | |
| --- | --- | --- | --- |
| Tuesday | 10:00 am | To | 7:00 pm |
| Wednesday | 10:00 am | To | 7:00 pm |
| Thursday | 9:30 am | To | 2:30 pm |
| Friday | 9:30 am | To | 5:30 pm |
Qualifications
Diploma of Homoeopathy
Diploma of Herbal Medicine
Diploma In Naturopathy
Professional Membership
ATMS - Australian Traditional Medicine Society
AROH - The Australian Register of Homoeopaths
AHA - Australian Homoeopathic Association
---