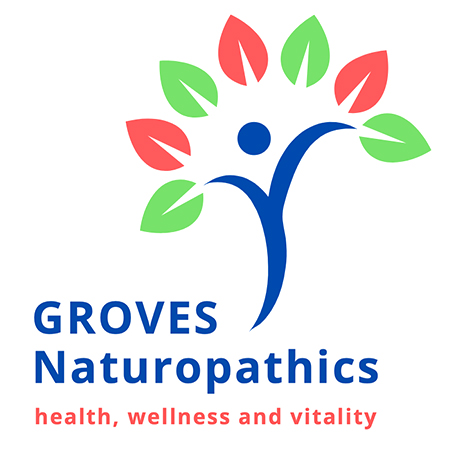 Groves Naturopathics
Want to find out my availability, pricing or opening hours? Click on Send Me Details Now to get started.
Send Me Details Now
Clicking on the Send Me Details Now button opens an enquiry form where you can message Brendon Groves directly
Stop the symptoms of cold and flu before they get to you with a herbal formulation tailored to your body's needs.
Naturopathy, Nutrition Plan & Herbal Medicine
Servicing area
Bahrs Scrub, New Farm & Brisbane QLD
---
Focus areas
Arthritis
Coeliac disease
Eczema
Feeding
Hormonal imbalance
Infertility
---
---
What is Naturopathy and its Benefits?
Naturopathy treats the root cause of the symptoms of a disease to improve the body's ability to heal itself. Here at Groves Naturopathics, we work closely with our clients in Bahrs Scrub QLD to ensure they get the best treatment for their condition.
Naturopathic care can address a wide range of conditions, including anxiety, gut disorders, weak immune system, cold and flu and many others.
What are the Benefits of Naturopathic Care?
Strengthens the immune system
Treats digestive issues
Prevents cold and flu
Reduces anxiety
Promotes balance
How Does it Work?
During your initial consultation, we will go over your presenting symptoms, medical history, diet, lifestyle, environmental factors and stress levels. We will also discuss what you want to achieve from the treatment
We may recommend further pathology tests to determine other contributing factors to the current state of your health. We will prescribe one or two supplements to help facilitate pain.
Two weeks after our initial appointment, we will recommend a treatment plan with the end goal of restoring your health to normal. It's important to note that naturopathy does not aim to provide temporary relief, but a robust health to last your whole life.
Nutrition Plan
Lack of or too much vitamins in the body may lead to cell deterioration. Low levels of vitamin C cause the gums to bleed, while excessive magnesium intake causes irregularity in bowel movements.
Nutritional science examines the nutrients in the body and how they work with the cells to improve their functions and prevent disease. Different factors come into play in one's nutrition such as:
Digestion
Metabolism
Environmental contaminants
Psychological health
Diet and cravings
During your health assessment, we will identify what your body needs and develop the appropriate treatment plan.
Herbal Medicine
Herbs have been used for centuries as a remedy for various ailments. Herbal medicine treats imbalances to restore health and wellbeing.
Each type of herb has a specific function: a bitter substance stimulates the release of digestive enzymes to improve digestive function, while adaptogens helps the body cope with stress and repairs stressed organs.
Having said that, we see to it that the herbal medicine we prescribe is tailored for your personal needs.
Combining our herbal formulation with your nutrition plan and naturopathic treatment strategy will improve your health over time. We only prescribe herbs of the highest quality and that are known for their safety and potency.
What Conditions Do We Treat?
Anxiety
Prolonged anxiety steals your purpose in life. Our approach to treating this disorder starts with the assessment of your health and gathering of your medical history. This process enables us to identify the root cause of your condition and develop a holistic plan for mending your physical and mental health.
Digestive Issues
Do you suffer from diarrhoea, abdominal pain, bloating, anaemia or other conditions that point to your gut as the culprit? If so, then your digestive system needs attention.
Our naturopathic services address a wide range of digestive problems, such as dysbiosis, which are linked to numerous inflammatory conditions. These include inflammatory bowel disease,inflammatory bowel disease, irritable bowel syndrome (IBS), coeliac disease, rheumatoid arthritis and ankylosing spondylitis, just to name a few.
Poor Immune System
Do you have a runny nose, fever, headache, achy joints and muscles, and other flu-like symptoms? If you always succumb to a cold, this is an indication that you have a weak immune system.
The immune system is responsible for protecting the body against viruses and bacteria that cause all kinds of diseases. It creates antibodies to head off microbes. If you have poor immunity, then your health is at risk.
Our herbal medicine contains antimicrobial agents and antiinflammatory properties that decongest the nose and strengthen the immune system.
Cold and Flu
Our herbal formula is your best defence against cold or flu. Our cold and flu survival kit comes with a set of instructions and a 15-minute free phone consultation.
The symptoms of a cold and flu are similar, but they are actually different. A cold develops gradually while the onset of a flu is faster and more severe.
If you have an intense cough coupled with fever and headache, you need medical attention. If your child's fever reaches 38.5°C, you must address it immediately as this can result in a seizure.
Book an appointment to experience the healing power of naturopathy.
---