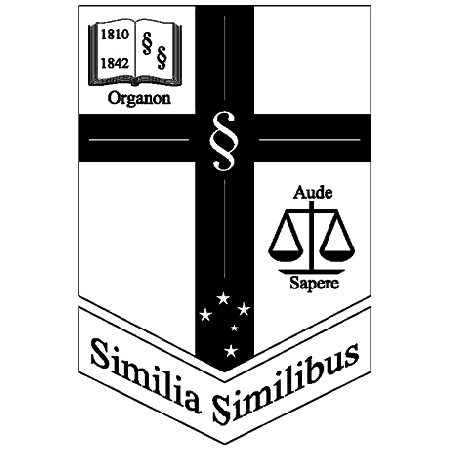 Want to find out my availability, pricing or opening hours? Click on Send Me Details Now to get started.
Send Me Details Now
Clicking on the Send Me Details Now button opens an enquiry form where you can message Hahnemann Homoeopathic Medicin directly
  George & Jacqualine Dimitriadis - specialising in homoeopathic health care, in Western Sydney, Parramatta & Blue Mountains regions for over 30 years. Skype consults also available for those at a distance.   For more information go to : https://www.hhmc-dimitriadis.com
Hahnemann Homoeopathic Medicine Centre
Servicing area
Servicing Parramatta, Western Sydney and Blue Mountains
---
Focus areas
Chronic health issues
Infections
Tonic
Enema
Headaches
Joy
---
---
George and Jacqualine Dimitriadis each have more than 30 years experience in the practice of pure Homœopathy.

'Homoeopathy sees each person as a unique individual. We take the time to understand the precise symptoms of each patient and then prescribe accordingly.'

..........................................................................

Why Homoeopathy?

We choose to utilise homoeopathic medicine due to its ability to effectively treat a broad range of mental, physical and emotional health problems without causing unwanted side-effects.
The correctly chosen homœopathic medicine targets the core of the problem, not simply masking the symptoms but instead assisting the body to regain its healthy balance, by stimulating the patient's physiology to work more effectively. The outcome is not only the removal of the troublesome symptoms but a strengthening of the entire immune system, resulting in an overall sense of well being.

Homœopathy is able to successfully treat many types of illness, even those which may otherwise have a poor medical prognosis. Whether the illness is predominately mental, emotional, physical - Homœopathy has a medicine to assist.

..........................................................................

The Medicines

The medicines (also known as remedies) are derived from a variety of natural sources; included are those from the animal, mineral and plant kingdoms. They are administered either in the form of tiny pills or in liquid drops which are often further diluted in water and taken from a teaspoon. They do not have an unpleasant taste and are easy to take.

..........................................................................

Do you 'believe' in Homœopathy ?

One does not need to be a 'believer' in order to get a good result with Homœopathy. The well-chosen homœopathic medicine is equally effective in sceptical patients, children and even in animals.

Homœopathic medicine, despite having proved itself a reliable and effective method of treatment for over two hundred years, is still a little known form of medicinal therapy in Australia and rarely the first choice for those searching for help. Nevertheless, Homœopathy is very popular in many other parts of the world including Europe, UK, India, South Africa and South America.
Many well-known people throughout history have used it! These include Abraham Lincoln, Mahatma Ghandi, Beethoven, George Bernard-Shaw and Charles Darwin, to name a few. More recently you have the likes of Jennifer Aniston, Catherine Zeta-Jones, David Beckham, Jane Seymour, Cindy Crawford, Paul McCartney, Tony Blair, Queen Elizabeth II, Prince Charles and Cher, have all chosen to use Homœopathy.



---

For further information please feel free to contact us via phone or email

---