Member since 2005
Hamish Everard Natural Therapies
446 Gaffney st
Pascoe Vale VIC 3044
Servicing area: Pascoe Vale, Black Rock
Respiratory health
Blood analysis
Wellness
...
Want to find out my availability, pricing or opening hours? Click on Send Me Details Now to get started.
Clicking on the Send Me Details Now button opens an enquiry form where you can message the practitioner directly.
Naturopathy, Nutrition, Osteopathy, Ultralite Weightloss Program, Live Blood Analysis, Allergy Testing, Nutrient and Toxic Element Testing, Remedial Massage, Deep Tissue, Trigger Point Therapy, Relaxation Massage, Acupuncture, Chinese Herbal Medicine, Ear Candling, Cupping
Hamish Everard Natural Therapies
Live Blood Analysis
Live blood analysis assists in identifying the shape and ratios of red cells, white cells and platelets in your blood. By displaying your live blood on a monitor, we can show you how your blood structure is affected by poor diet and lifestyle choices. Its can screen for a number of risk factors including: High fat diets, Poor nutrition, Smoking, Alcohol, Stress etc. As these factors improve, you may well experience the benifits of achieving vibrant health and wellbeing.
Vega Testing - Allergy Testing
We use a non evasive method of testing for food allergies and intolerances, using an electrodermal test that identifies your body's intolerated foods which create biochemical toxicities. We test for food and airborne allergies, vitamin and mineral deficiencies, hormonal imbalances, heavy metal toxicity etc.
VLA - Vitality, Longevity & Healthy Aging
VLA is a system which tests and monitors your energy levels, toxicity, inflammation and response to treatment. We use a BIA Machine (Bio Impedence), which is an accurate tool in measuring body fat and muscle levels and also indicates your body's physiological age. The machine allows us to monitor your fat and muscle whilst losing or gaining weight. Also allowing us to tailor your dietary plans based on your protein, carbohydrate and fat requirements.
ASYRA ® - Bio-Energetic Screening
An Asyra® screening performed by our healthcare professional is a powerful new way to help identify health imbalances—and potentially appropriate remedies that could help you with the following conditions.
Allergies
Autoimmune Diseases
Chronic Fatigue
Degenerative Diseases
Depression
Digestive Disorders
Hormones
Neurological and Emotional imbalances
Toxins
Why should I schedule an Asyra® screening?
Because your healthcare is a matter of choice. Your choice.
The Asyra® is a fully automated, FDA-registered hardware and software system that allows your healthcare provider to evaluate unique aspects of your health with information gathered through painless, non-intrusive handheld electrodes. Today's Asyra screening processes are rooted in concepts from the renowned Dr. Reinhardt Voll, who found that a human body's electrical resistance and capacitance values have a direct correlation to health or pathology. Why is this significant? - Because capacitive reactance is highly frequency specific, and by using the state-of-the-art Asyra system we can query your body with thousands of specific frequencies, assess the results, and better understand what is happening within your body. Loaded with numerous commonly used energetic tests—and over 40,000 homeopathic, nutritional, herbal, and pharmaceutical items—the Asyra is designed to help us find personalized solutions that satisfy your unique health needs. In many cases, we can even address difficult chronic issues.
Let this advanced technology make a difference in your life.
Schedule an appointment for yourself or a loved one now!
Nutrient and Toxic Element Testing
Minerals are essential for growth, healing, vitality and wellbeing. Ideally we should get all the minerals we need from a balanced diet. Unfortunately this is rarely possible in today's world. Environmental toxins, chemical food additives, depleted soils, and stressful lifestyles can have a ditrimental effect on your nutritional status. We use hair tissue analysis to test for over 35 nutrient and toxic minerals, and over 26 significant mineral ratios. Conditions affected by mineral imbalances can include everything from allergies, anxiety, depression, digestive problems, fatigue, headaches, infertility, insomnia, muscle cramps, osteoperosis and thyroid disorders.
Shake It Weight Management Program
The Shake It Professional Weight Management Program combined with the qualified support and advice from our Healthcare Practitioners, is one of the most effective fat loss programs available.
Shake It allows you to lose up to 2kg of fat per week whilst preserving your muscle mass. Most calorie-restricted diets produce disappointing results due to the excessive loss of muscle mass. The loss of muscle reduces your metabolic rate (ability to burn calories) and increases your likelihood of putting the fat back on (yo-yo dieting).
Make an appointment today with our clinic to talk about commencing Shake It, therefore avoiding the damaging effects of yo-yo dieting. Gain long term results and lasting knowledge on how to create the body that you want to see and the health you want to feel.
Our qualified Healthcare Practitioners are the best people to explain Shake It to you. During your first consultation they will complete an analysis of your body composition, help you to set goals and will then continue to monitor your progress during the program and will help you stay focused on your goal and journey. We will also supply you with your own Shake It booklet with detailed dietary advice and your own Shake It Recipe Book full of delicious healthy recipes.
Come on. Don't wait any longer. Feel Great, Be Healthy. Call us today!!


Nutrition
Teresa Lamanna
BHSc (Nutritional Medicine)
Member ANTA 7218
Teresa Lamanna is our resident nutritionist and weight loss consultant.
After an extensive career spent in corporate banking, Teresa Lamanna decided to pursue her passion for nutrition and natural health medicine. Studying and working part time for six years, in 2007, Teresa graduated from the Australian College of Natural Medicine (now Endeavour College of Natural Health) with a Bachelor of Health Science, Nutritional Medicine.
Teresa regularly updates her clinical skills and professional knowledge by attending seminars and conferences. This ensures she always provides her patients with the highest standard of health care. She is a member of the Australian Natural Therapists Association (ANTA), holds Professional Indemnity Insurance, and is registered with numerous health funds enabling rebates for qualifying patients.
Teresa is strongly committed to the natural medicine principles that underpin the philosophy of nutritional medicine. One of this philosophy's main beliefs is that, to maintain or regain health, it's essential to first remove all causes of imbalance in the body. Once this is achieved, it's then possible to put an effective treatment plan in place to restore good health.
Teresa's approach is to treat the whole person – their mind, body and spirit, not simply the disease. She does this by addressing the cause of your disease, not just the symptoms.
Teresa states, "Most diseases start from nutritional imbalances caused by our dietary food intake. Our food choices can greatly influence our energy levels, our ability to perform mentally and physically, as well as weaken our immune system and greatly affect our mood."
With her enthusiastic and motivating nature, Teresa encourages her patients to achieve all of their health goals, by supporting, educating and empowering her patients to take back control of their health and life.
We treat many conditions with the most common being:
Weight management including weight loss, weight gain and muscle development
Women's health and hormonal imbalances including premenstrual syndrome (PMS), polycystic ovarian syndrome (PCOS), menopause, endometriosis.
Fatigue and tiredness – chronic fatigue syndrome (CFS), fibromyalgia
Respiratory health – asthma, colds and flu
Neurological health – insomnia, anxiety, depression
Immune health – Candida albicans (thrush), herpes simplex virus
Allergies and food intolerances – hay fever, gluten intolerance, lactose intolerance
Type II diabetes ,insulin resistance and metabolic syndrome
Digestive health – bloating, irritable bowel syndrome (IBS), reflux, constipation and diarrhoea.
Cardiovascular health – high blood pressure and cholesterol imbalance
Skin health – acne, psoriasis and eczema
Musculoskeletal health – osteoarthritis, rheumatoid arthritis
Initial Consultation:
45 Minutes $110.00
Subsequent Consultation:
30 Minutes $95.00
Practice Office Hours:
Monday to Wednesday 9am-6pm
Thursday 9am-8pm
(Friday, Saturday and Sunday closed)
Nutritionist Availability Hours:
Tuesday 9am-8pm
Wednesday 9am-6pm
Thursday 10.30am-1pm
Saturday Afternoon 1pm – 5pm
Email:
teresa@betterhealthnutrition.com.au
Website:
www.betterhealthnutrition.com.au

Acupuncture & Chinese Medicine
Dr Raymond Webster
Registered Chinese Medicine Practitioner
What is Chinese Medicine?
Traditional Chinese Medicine (TCM) is a natural healing system that has been in use for thousands of years. TCM is still used today in clinics and hospitals throughout China and most of Asia as a primary medical modality. It takes a holistic view of each individual and believes that every body has an innate ability to overcome disease and illness. Using acupuncture, herbs, and other treatment modalities, Chinese medicine works to restore harmony and energetic balance to the body which stimulates natural healing and promotes health.
About Raymond Webster
Ray is a fully qualified acupuncturist and Chinese herbal medicine practitioner. He is registered with the Chinese Medicine Board of Australia and a member of the Australian Acupuncture and Chinese Medicine Association (AACMA).
Ray is passionate about integrative medicine, with a special interest in treating injury and chronic pain conditions, infertility and IVF support; digestive disorders and respiratory\allergy problems. He believes in the importance of restoring balance in every aspect of a person's life, working with patients to make lifestyle and dietary changes where necessary.
Ray holds a double bachelor degree in Chinese Medicine and Human Biology from the Royal Melbourne Institute of Technology. In 2011, he completed a clinical internship at the Nanjing Jiangsu Provincial Hospital in China, furthering her clinical experience and enthusiasm for integrative healthcare.
Conditions Acupuncture & Chinese Medicine can help
Arthritic Pain Relief

Injury & Pain Management

Insomnia

Headaches & Migraines

Asthma & Respiratory problems

Skin Conditions

Menstruation problems

Morning Sickness & Digestive problems

Fertility

Menopausal Symptoms
PRIVATE HEALTH REBATES APPLY
Osteopathy
Dr Alison Gault
B. App. Sc. (Clin. Sc.) B. Ost.Sc
MAOA
Osteopathy is a holistic approach to health and wellbeing using manual hands on techniques to treat and manage a variety of problems. Our Osteopath will treat your entire body as a whole rather than just focusing on the site of pain.
Our Osteopath can treat your musculoskeletal conditions such as:
Postural and/or mobility problems
Back and neck pain
Arthritis
Joint pain
RSI
Head pain such as migraines, jaw pain and tension headaches
Sciatica
Carpel tunnel
Sporting injuries
Pre and Postpartum related pain
Wellness and maitanence programs
The appointment initially involves an examination of the body looking at joint mobility, mechanics and muscle condition. Treatment then involves a variety of techniques to improve the range of motion of the joints and decrease the tension of the muscles. These techniques include:
Massage and muscle stretching
Articulation to gently maintain and increase joint range of motion
Muscle energy techniques to ease movement restrictions using muscular contractions
Joint manipulations are used where deemed safe and appropriate are used with minimum force to increase joint movement
Cost
Initial consultation: $75
Standard consultation: $65
The osteopath is registered with:
TAC
Work Cover
Private health insurance
Availability
Monday: 9.15am - 6.00pm
Tuesday: 2.00pm - 7.00pm
Wednesday:9.15pm - 1.00pm
Thursday: 9.15am – 8.00pm
---
Service categories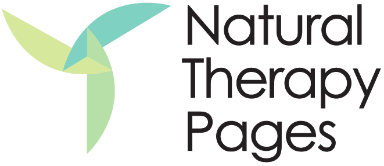 Hamish Everard Natural Therapies