Member since 2008
Hanzon Fitness and Massage
Margaret Gibson
suite 7
646 Pittwater rd
Brookvale NSW 2100
Servicing area: Brookvale, New South Wales
Want to find out my availability, pricing or opening hours? Click on Send Me Details Now to get started.
Clicking on the Send Me Details Now button opens an enquiry form where you can message Margaret Gibson directly.
A UNIQUE massage that aims to make you FEEL GOOD by treating the muscles that cause those aches and pains and return you to OPTIMAL HEALTH
Brookvale Massage Therapy & Treatments
---
Remedial Massage, Sports Massage, Lymphatic Massage & Triger Point Therapy
I would like to take you through step by step through your first consultation
Fill out the medical form is a way to trace back any history related to the problem that needs to be addressed
Analyzing posture by looking at shoulder height, hip height, back curvature, neck and head placement, knee alignment, feet position and arm positioning.
Musculo skeletal testing to assess range of movement, response and strength of the problem needing to be addressed
Formation of a treatment plan
Treatment using Painsolv, remedial massage, Swedish massage, deep tissue and or trigger point. For tenderness and swelling and acute pain lymphatic drainage is applied only.
Assessment of the treatment by repeated musculoskeletal testing
Advice on self care using specific stretching and strengthening exercises.
Followup with further treatment or other referred sevices

What can I expect from a remedial Massage session?
The therapist needs to have information that will help for her to make a decision on the treatment plan therefore certain injuries, surgery or accidents will need to be discussed.
The area that is in pain is not necessarily going to be treated the full session because there could be other surrounding issues affecting the area in question.
The pressures applied to the problem that needs to addressed may be painful tender or sensitive. In the case pain is experienced the painsolv device is applied to help alleviate the discomfort.
The surrounding muscles, joints could be tested to assess any referring problems or relief being experienced
The client will experience a certain amount of effect from the massage for the next two days after. Thereafter there is a significant relief experienced in the area treated.

Advantages to you?
Eftpos, Credit card facilities available for transactions
Hicaps available for claiming health rebates
Practice is accessible central in Brookvale located on Pittwater road.
Hours are flexible depending on the urgency
Less time spent in investigating the problem due to experience of the practioner .
Before and after testing to assess changes
Practioner has other skills in addition to massage to offer alternatives to the problem that needs to be addressed
Appointments are available at nights Saturdays and Sundays
Practioner is open to referring other practioners if the problem needs to be referred on
Do you have headaches?
There are many ways headaches can be presented which may be indicated knowing where the headache is located. Usually if the headache is more on the front of the head it possibly is caused by clenching the jaw, grinding teeth, talking a lot in the job, chewing chewing gum, dental issues. If this is the case then possible movement in the neck could be limited in rotation. The other scenario is headache in the back of the neck which could be contributed by tight shoulder and neck muscles mainly caused by incorrect posture dropping head forward and in addition rounding the shoulders forward.
Do you work at a computer or use the front upper body, extensively in your work?
Classic case of back shoulder neck pain is caused by over using the front upper body by either drawing the shoulders forward tightening the chest muscles or raising the shoulders from continuously dropping the head forward at an angle. Posture needs to be considered in this scenario focusing on stretching some muscles and strengthening others.
There are also a few more exasperating factors related to stress at the desk like breathing shallow grinding or clenching teeth, dropping head to the side when talking on the phone and lastly repetitious use of hands when operating on the keyboard for a computer operator or using a screwdriver for a tradesman.
Does back pain affect your lifestyle?
Back pain can be so debilitating and can make you modify or change the way you do things when you work, play sport and exercise, sitting, standing, sleeping and the list goes on. The Right kind of massage, advice, postural changes can make the back feel less of an issue. Many Times if it wasnt an operation or a specific accident it is a matter of what movements were executed at the time of lack of mobility or onset of pain. By investigating all possible scenarios and testing the surrounding muscles and joints for strength and flexibility, a treatment plan then can be put in place and bring you favorable results.
Benefits of the right massage for you
Remedial Massage
Helps to reduce tension in the muscles
Relieves pain
Increase mobility
Increase blood flow
Requires firm pressure or deep tissue
Feels good
Trigger Point therapy
Relieves pain
Releases tension on the fibers
Reduces toxins in the muscle
Increases flexibility
Pre Sports Massage
Increases flexibility
Requires very vigorous quick movements to muscles skin and fascia
Increases blood flow to the working joints and muscles
Prepares muscles and joints for the event
Post Sports Massage
Increases blood flow to the worked muscles and joints
Reduces any muscular tension to relax the muscles
Requires very gentle easy massage to sooth the worked muscles
Helps in a quicker recovery
Lymphatic Drainage
Requires gentle soft movements over the skin layer
Relaxing and soothing
Beneficial to help reduce tension, swelling inflammation and bruising.
Qualification details
Margaret Gibson has a Certificate 4 and Diploma in Remedial and Sports Massage studied in Randwick Tafe Sydney, Also a Degree and Diploma in Physical Education with a major in Sociology and Exercise Physiology, Health Nutrition and Dance. She also recently qualified in Lymphatic Drainage I and Corrective Exercise Therapy from Nature Care.
---
Service categories
Hanzon Fitness and Massage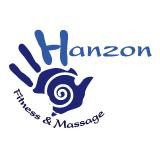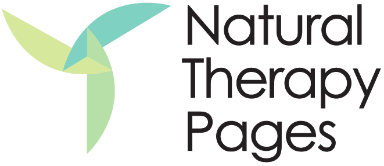 Hanzon Fitness and Massage