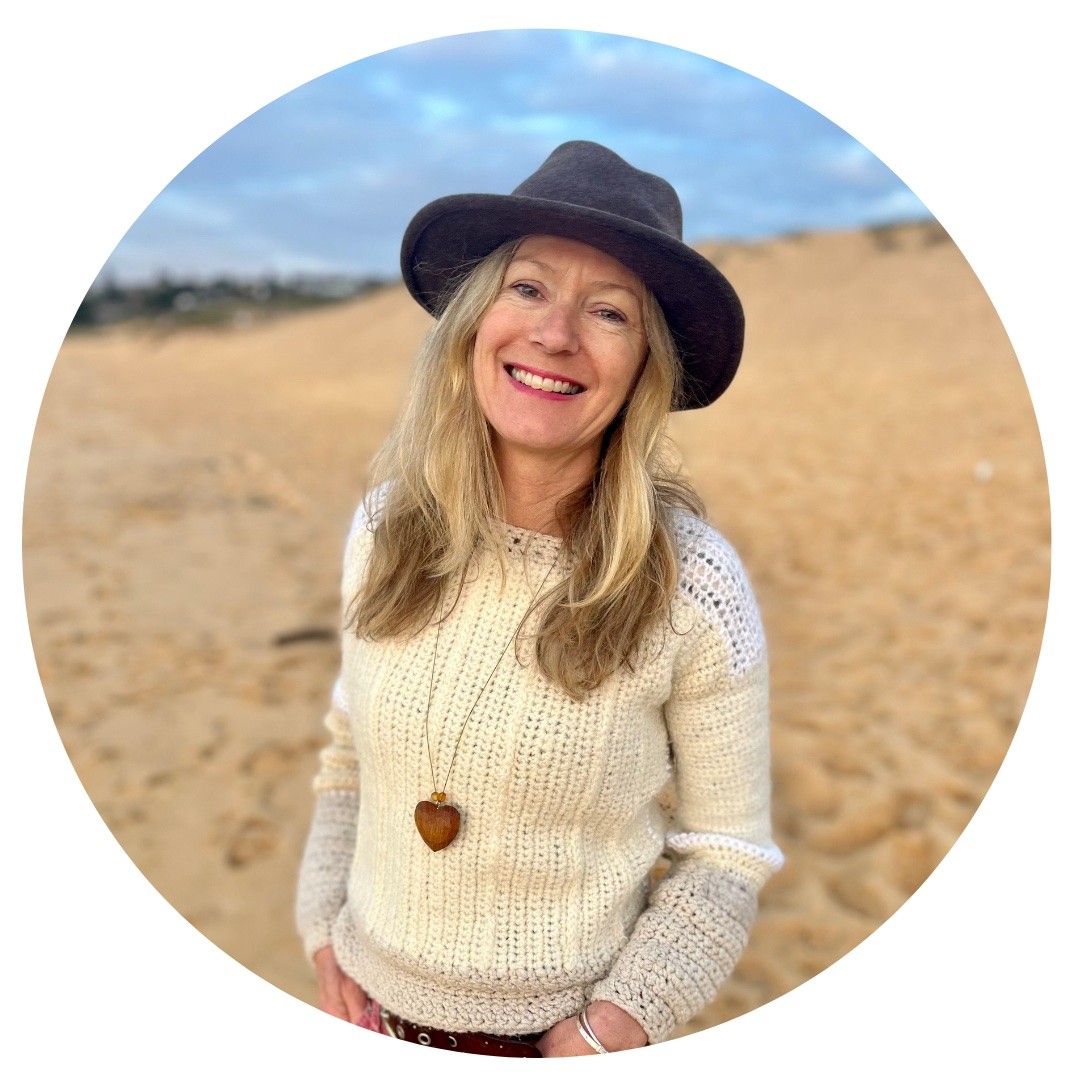 HappiSoul - Accredited EFT Coach and Trainer
Clicking on the Send Me Details Now button opens an enquiry form where you can message Alison van Vuuren directly
Send Me Details Now
Supporting you to transform Trauma, Pain & Overwhelm including limiting beliefs into acceptance and inner peace.
HappiSoul - Accredited EFT Coaching with Alison van Vuuren
Servicing area
Sydney Area (Coaching), Worldwide (Online Coaching)
---
Focus areas
Supervision
Depression
Pain management
Phobias
Trauma
Insomnia
---
---
EFT Emotional Freedom Techniques
Overwhelmed, in pain?
Do you feel sad, lonely, depressed?
Are you unmotivated, anxious?
Physically and emotionally sick?
You deserve to have peace and balance as this is the essence of who you are. Why not empower yourself by allowing me to guide you to release the negative energies from within your mind, body and soul allowing you to restore to a more natural state of being a happy and content soul.

There are times when you cant get beyond the issues alone and this is when it is much more beneficial to have an experienced coach to guide you safely and gently to the issues that you may have been avoiding addressing for years.

Would You Like To Learn More?
Click To Discover The Power Of EFT

Testimonial

" Ive had a number of sessions with Alison and I cannot recommend her highly enough. I find her incredibly easy to talk to which is a huge headstart as you almost instantly feel comfortable in divulging your innermost thoughts, fears and emotions; things you wouldnt even discuss with your closest friends. By being so open, you get straight to the point and start working on view negative beliefs.

The results from my sessions with Alison have been quite impressive in the sense that previous negative memories have been transformed to a point where they no longer have control over me in a negative way or how I view myself. Stuff which used to bother me doesnt even matter anymore.
Alisons combination of techniques really tackled issues head-on and I would recommend her to anyone looking to finally relieve their mind of negative beliefs."

Veronica, Sydney


---

A Day With Alison Step into your new life!


My new HappiSoul A Day with Alison will enable you to release limiting beliefs so you can love yourself first, live and enjoy the richness of life and reveal your HappiSoul once again. We can do so much together in a day.

This is a New program enables you to finally let go of repeating the same old, same old, and truly believe in yourself and your self worth, guided by an expert at locating and releasing out old patterns and limiting beliefs about your life, including relationships, that is the relationship with yourself first.

Featuring:

Matrix reimprinting EFT process to transforming your top 3 limiting beliefs and Traumas
Instructions on how to use EFT in your daily life
Creating your own vision board (Powerfully tell the universe what you DO want)
A personalised Bach flower remedy
Finally, I will Share all that I know on how to feel better for much more of the time. I did it, there is no reason why you cant have the same Joy in you life. I will gently yet powerfully support you through this process, because it works.

Testimonial

"Alison has a true gift and I cannot thank her enough for her help, support and assistance, she has changed my life for the better.I booked a full day appointment knowing absolutely nothing about EFT/Matrix Re-imprinting. I wanted to fully embrace the experience with my arms wide open so I never investigated, read reviews or watched videos and it really was the best thing I have ever done I just wish I had found Alison years ago!
I have truly benefited from my sessions, they have been life changing. I have dealt with some serious, deep rooted issues which I have carried all my life, issues that have held me back from really enjoying and embracing life. It has only been a short time since my last session and I have already noticed positive changes in my life and Im a happier person who finally feels at ease.
Thank you Alison, you are stuck with me for life!."

Jo, Northern Beaches NSW

Book Today & Start Your Transformational Journey To Happiness
Book Now

Please Contact Me If You Have Any Pre-Booking Questions


---
Call Alison to find out more on how she can help you, or to book your first appointment with her today! I am also available for Skype private one on one sessions
Tapping Day retreats
less than 1min
Emotional Freedom Techniques (EFT)
Retreats
Energy Healing
Spiritual Healing
A DAY WITH ALISON – PERSONAL TAPPING DAY RETREAT HappiSoul "A Day with Alison" will enable you to release limiting beliefs so you can love yourself first, live and enjoy the richness of life and reveal your HappiSoul once again. We can do so much together
Matrix reimprinting Practitioner
1hr
Emotional Freedom Techniques (EFT)
MATRIX REIMPRINTING Matrix Re-imprinting is a collection of new cutting-edge techniques created by EFT Master Karl Dawson. It combines EFT with understandings from epigenetic and quantum science, to create RAPID personal change. With Reimprinting, we see
Qualifications
Accredited EFT Tapping Practitioner
Qualified EFT Practitioner
Accredited Advanced EFT Tapping Practitioner
Accredited EFT Tapping Trainer
Certificate In Counselling
Advanced EFT Practitioner Certification
Certified Eft Practitioner (International Advanced Accredited)
Professional Membership
IICT - International Institute For Complementary Therapists
EFT International
---